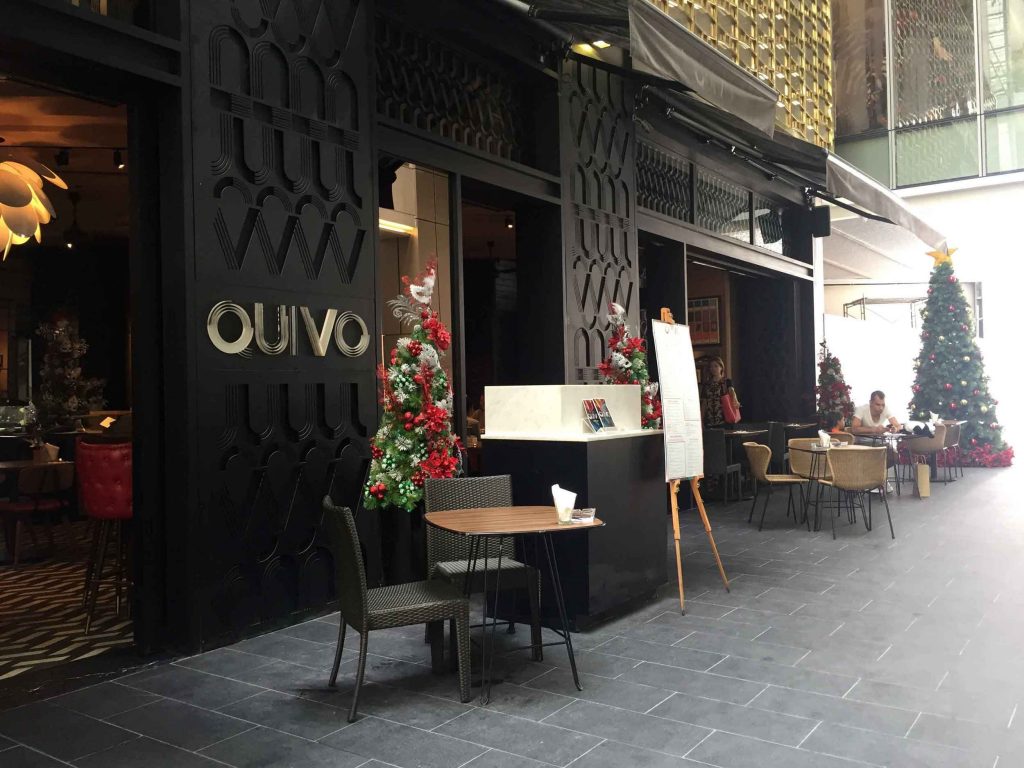 Quivo's al fresco frontage is back, right in time for the Christmas celebrations

Have you been good this year? Naughty or nice, you deserve a Christmas feast at Quivo. After all, having painstakingly trot around from one mall to the next, one shop to the other, in search of the perfect gift for the wonderful people in your life, it really is time to get merry. On the highest note, no less.
All you need are your favourite people in the entire world by your side, and the trusty hands (and ingredients) at Quivo, to top off this festive occasion. And if you're one of those people who have had to meticulously gift wrap all these carefully chosen presents on your own, well, you deserve to kick back and relax. Let Quivo satisfy all these senses, especially the taste buds, from here on out. The best part? Everyone gets their fill, and you never have to worry about the mountain of dishes—always an unwelcomed byproduct when attempting to be gracious host.
Quivo's Christmas feast is just the gift that keeps on giving.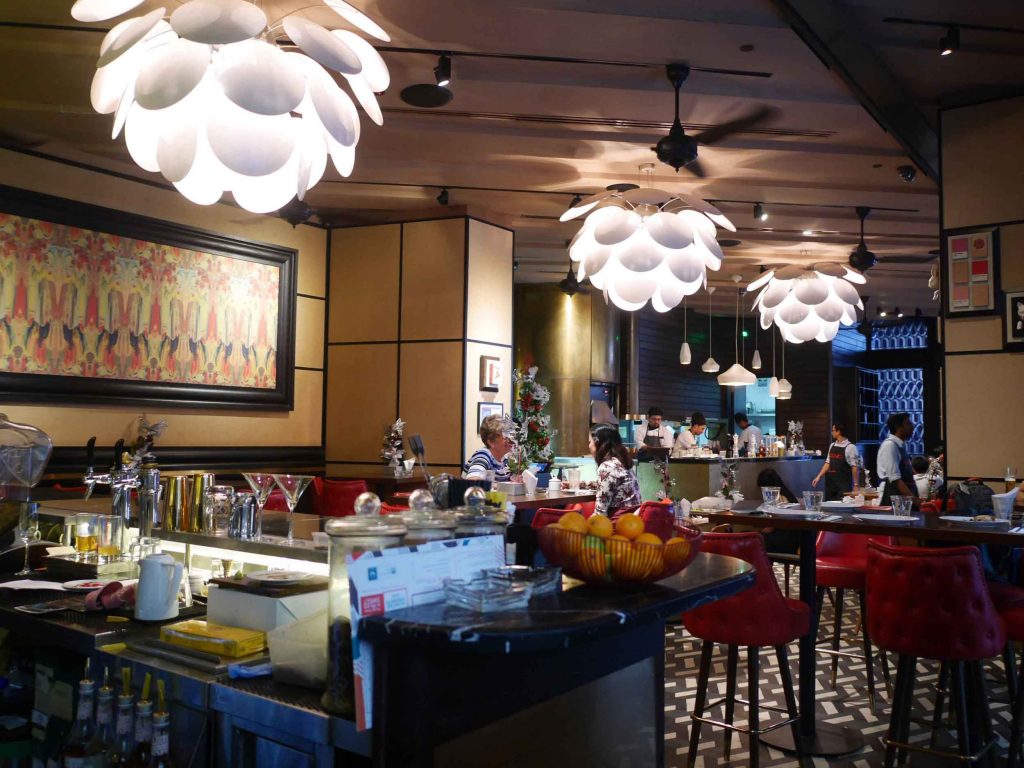 This is Quivo's second year running a special Christmas menu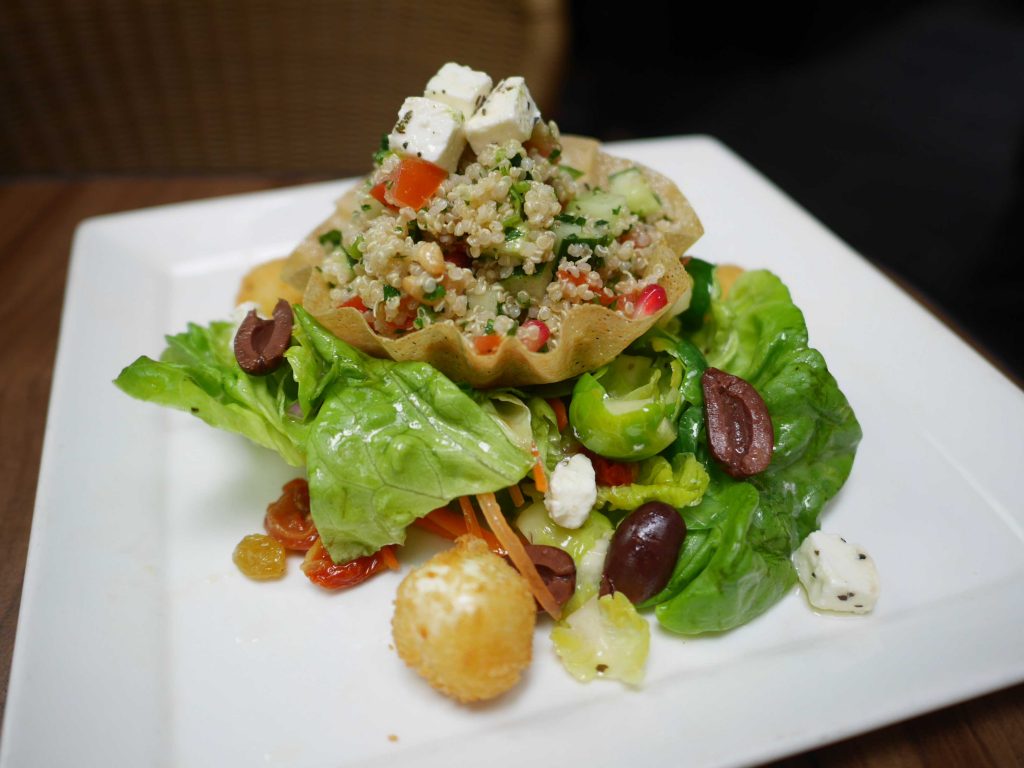 Venetian Greens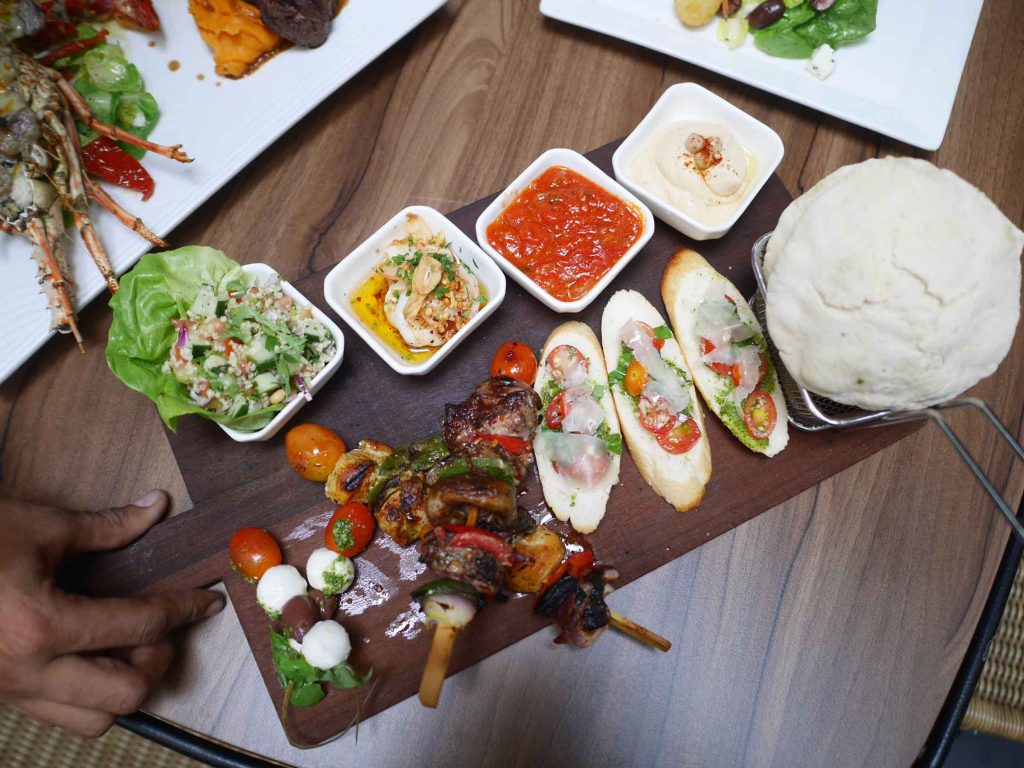 Fête Noel
Start off with an appetizer (or go for both options on the Christmas menu, the way BAZAAR did). The spirit of the season focuses on all-around giving and sharing, so why not do the same with the food? One's a Mediterranean salad, and the other's a sharing platter—can't blame us for wanting both! The former, named Venetian Greens, features quinoa, quail egg, Brussels sprouts, and a sweet lime dressing, while the platter, Fête Noel, is a mishmash of flavours that derive all their glory from cherry mozzarella skewers, arugula tomato bruschetta, gamberi aglio, beef and chicken skewers, tabbouleh salad, which is served with Mediterranean bread and dips. If it sounds like these fine foods run the gamut from tangy to savoury, and from dry to juicy, they do.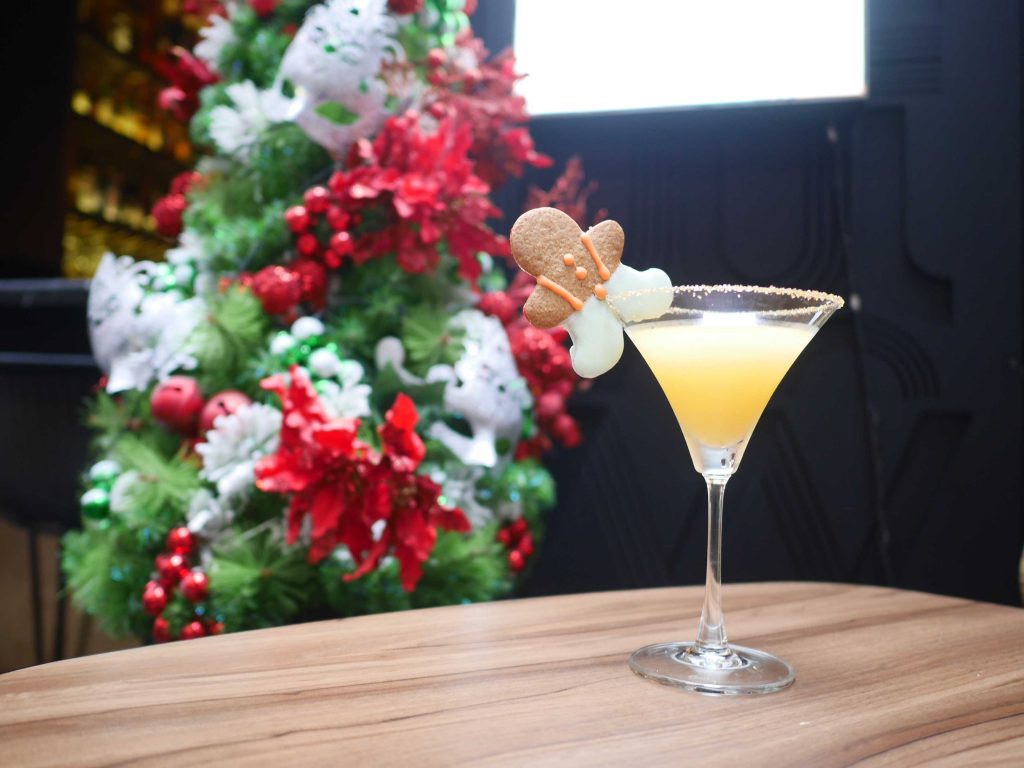 Gingerbread Martini
At this point, sips are absolutely necessary to wash these down, and all that is to come. Quivo's Christmas menu includes these festive-themed cocktails and mulled wines that, regardless of your taste preferences, will send you twirling. BAZAAR loves the Gingerbread Martini, a vodka-based cocktail with Monin gingerbread syrup, coconut juice, lime, and fabulous gold dust swirled into the drink. And to top it all off, an actual gingerbread man sits at the rim of the glass—how cute is that?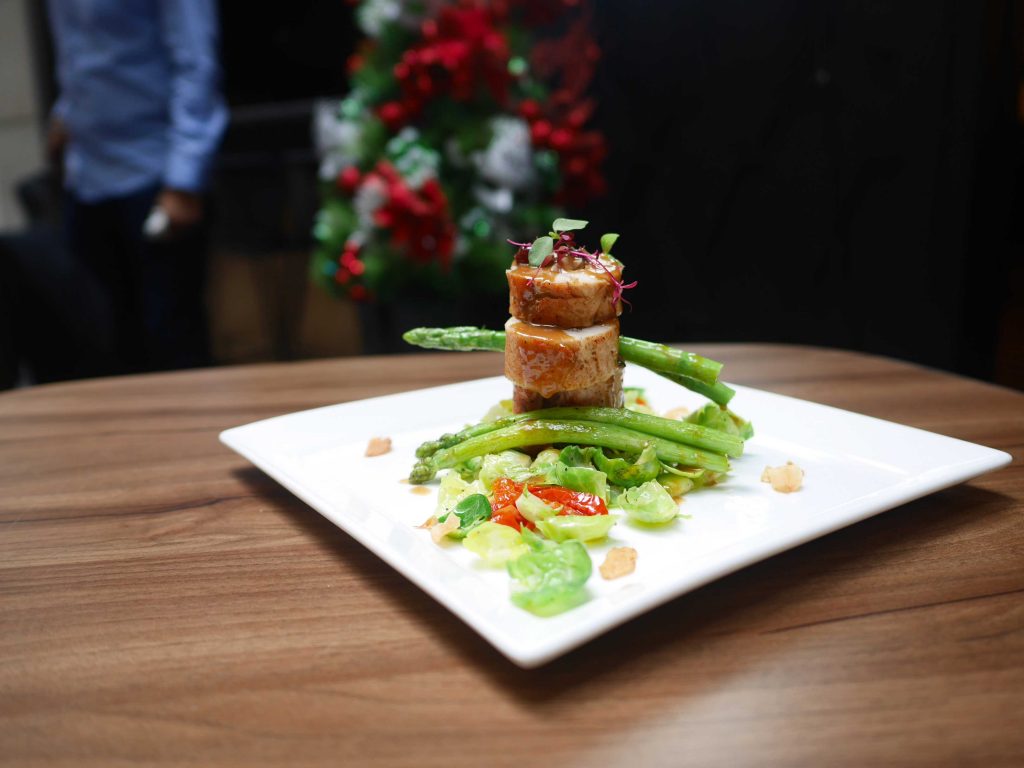 Enchanted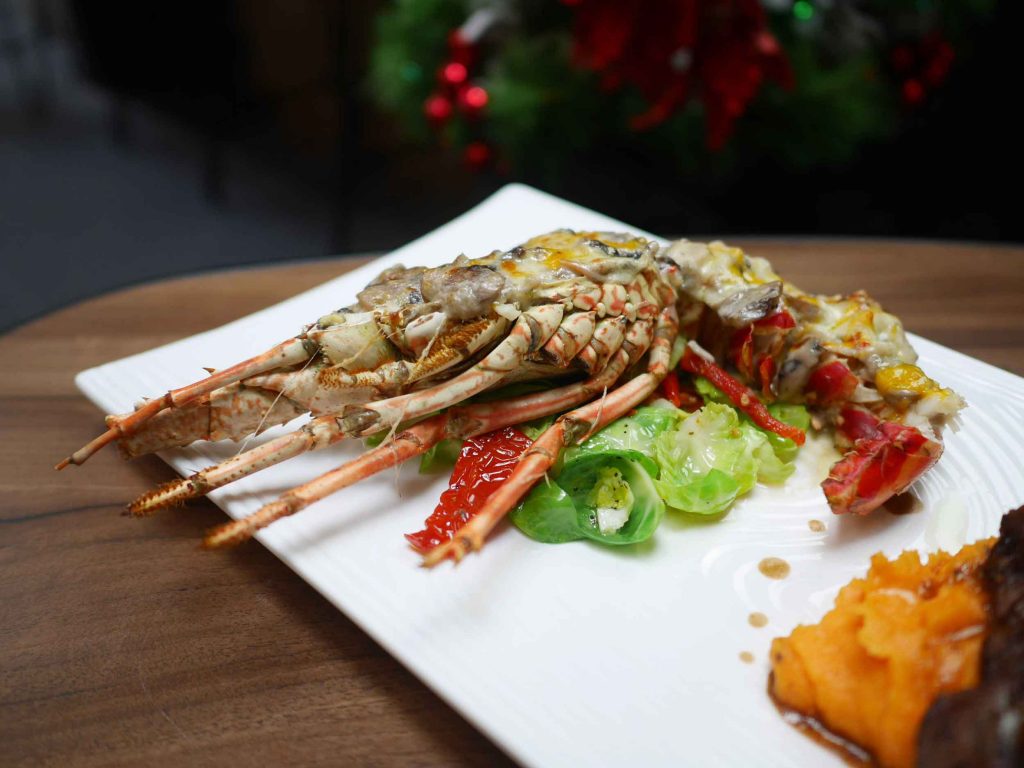 Carnival King's lobster thermidor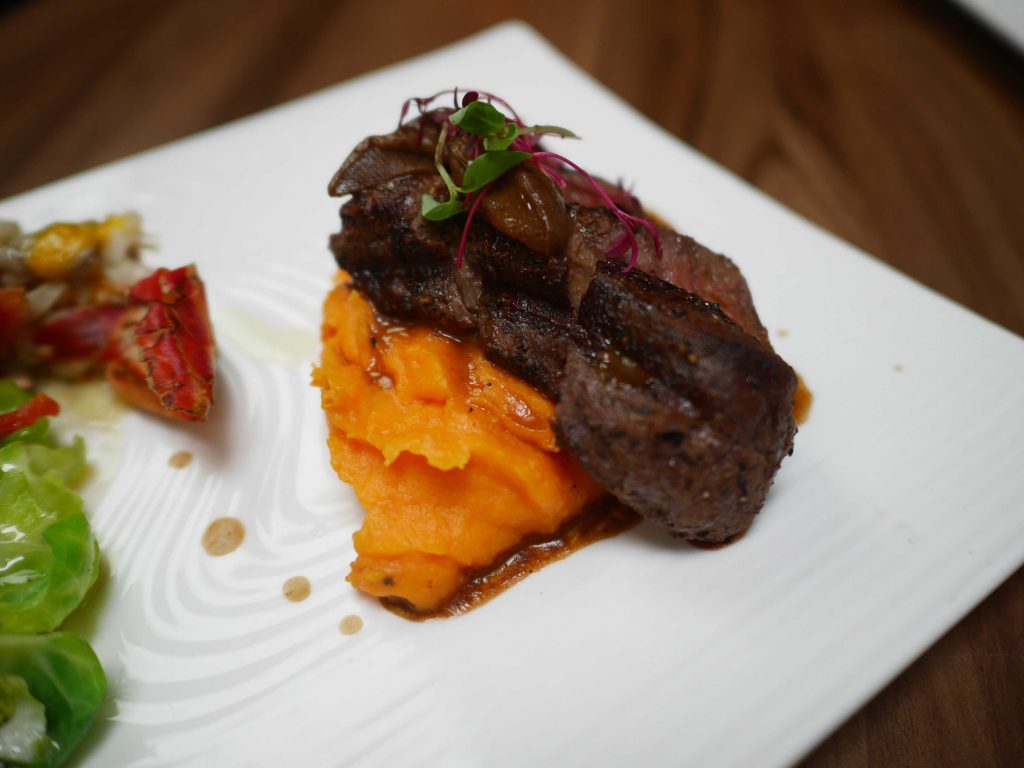 Carnival King's grilled beef medallion

Venture into main-course territory once you've  chosen your poison. Take your pick from Enchanted or Carnival King. Or, once again, in BAZAAR's case, both. Enchanted charms in typical Christmas fare fashion, and we're all about food that do no overcomplicate. Oven-roasted turkey breast with chestnut stuffing is served with a Brussels sprout salad and cranberry reduction. Next, Carnival King, the highlight of the party at the table, and also the most anticipated, sees grilled beef medallion and lobster thermidor served alongside vegetables and porcini reduction, sprinkled with truffle salt, just the right amount to bring out the rich expression of the meats.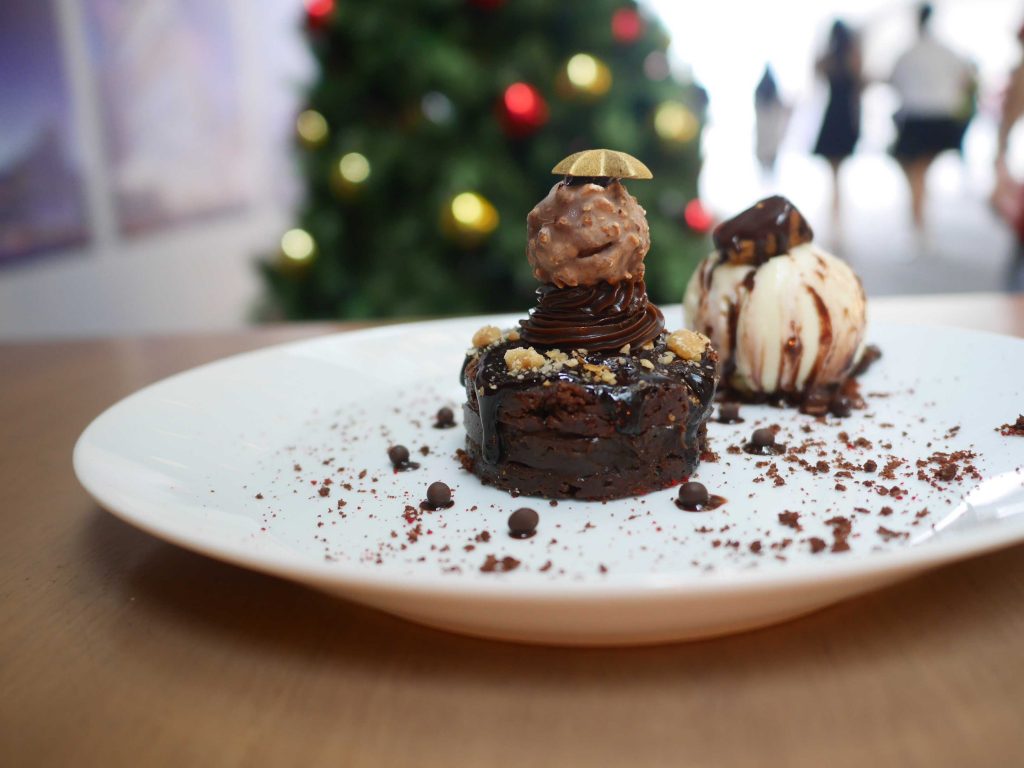 Ferrero Rocher Mousse
At this point, nothing sums up a celebratory feast best but desserts! BAZAAR opted for the Ferrero Rocher Mousse, an indulgent treat that brought about our best memories from childhood. Decadent chocolate brownies layered with luscious hazelnut mousse topped with chocolate glaze, crushed hazelnuts, and a gold-leaved Ferrero Rocher.
Did we mention that Quivo is the gift that keeps on giving?
Quivo's Christmas feast is available until December 31 at 3.09.02, Level 3, Pavilion KL, and is accessible through the Kate Spade New York boutique. Tel: 03-2141 7711. www.quivo.my
Photography: Emmilyn Yeoh