Amelia Sillard, vice president of TAG Heuer Southeast Asia, talks feminism, reaching out to millennials, and what it takes to not crack under pressure.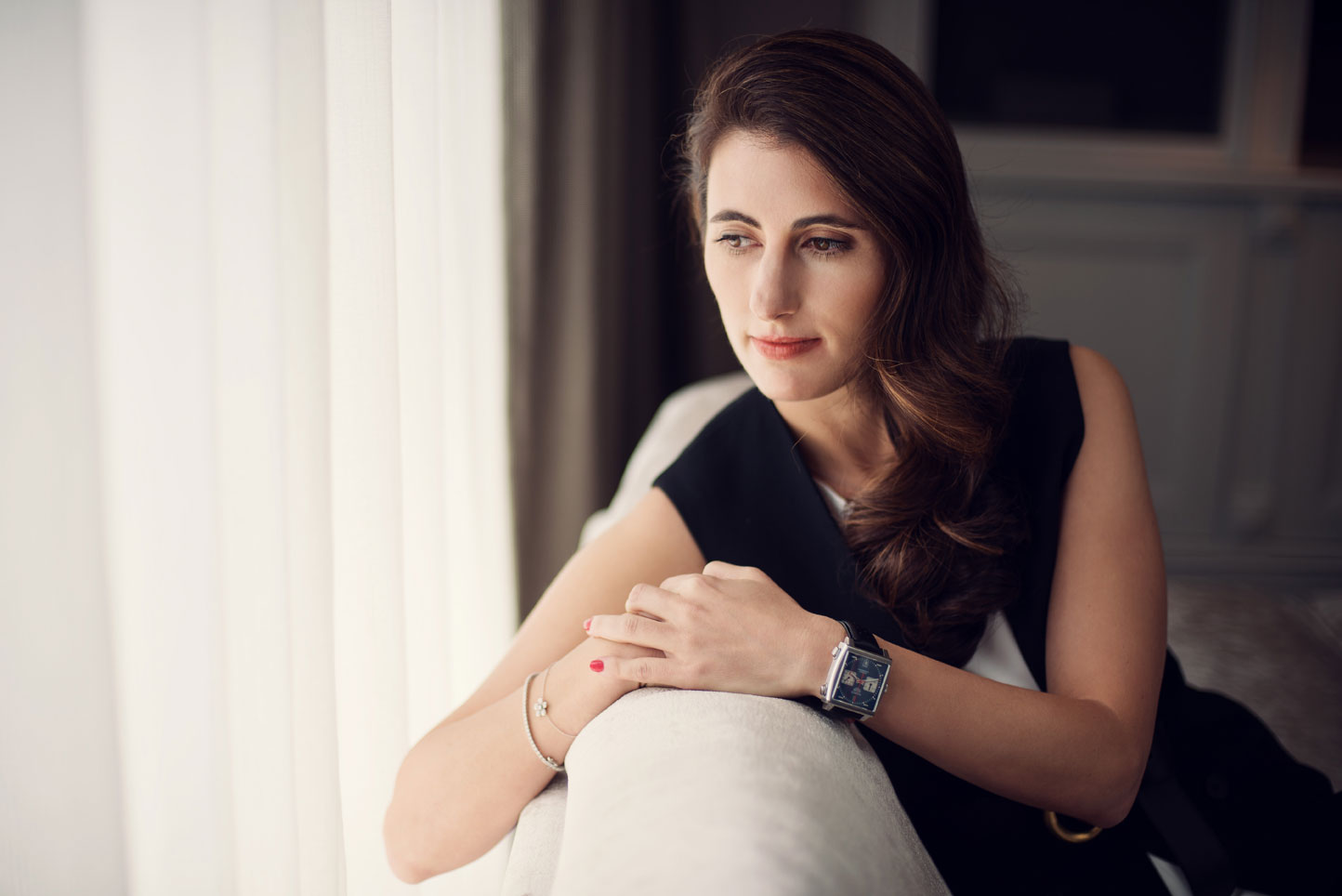 How does it feel to be leading one of the world's most influential watchmaking brands in a male-dominated industry?
I think in the beginning, it takes more time for you to gain credibility. I still have the impression that people won't trust you right away, and they will test you for a bit longer just because you're a woman. But then again, that is just my impression. I'm quite lucky to work for LVMH where there is an environment that really supports women leaders. There is an initiative called EllesVMH that encourages women managers to grow globally, continue their careers, and become members of the management team. And we also have a target to have more women on the board of directors for all of our houses. So, it is nice to have this kind of support from the company.
How do you think the landscape of luxury timepieces has shifted within the ladies division?
I think brands are giving a little more attention to us women. Because watches are so technical, there are more products that are meant for men. But now women are becoming important clients, so there are more attention given at the level of product development, which I can see also for Tag Heuer. All the women in the team give our feedbacks, and there are recruits for the development of women's products.
Which of the two do you think TAG Heuer put its focus on: technicality or aesthetic?
A bit of both. This year, we have more ladies' watches in the Carrera collection. We have the Connected Modular watch as well, which speaks to women with its adjustable straps, locks, and even the dial. With this timepiece, a configurator enables you to customise your dials with pictures. We're doing it differently and doing our best in offering more choices.
How does the world of fashion collide with the realm of watchmaking?
The best example of this would be our Connected Modular timepiece, which I love, thanks to its versatile construction. Another thing to note is of its 36mm size, which is neither too big nor too small, making it an elegant timepiece.
Speaking of elegance, your latest Carrera Heuer-02T combines sophisticated gem-setting techniques with Grade 5 titanium. What does that tell us about the TAG Heuer woman today?
They like customisation, and they like something unique; this piece is definitely it. What's also quite interesting is its lightness. In the spirit of innovation, we always dare ourselves to test new materials.
How does TAG Heuer keep an eye on the future while maintaining a 157-year-old legacy?
In our marketing approach, we want to be young, dynamic, disruptive, and avant-garde. You can see it from the way we have chosen our ambassadors. Another example is what we're doing with our heritage pieces. We have developed a team of specialists in our HQ to analyse all the pieces from our collectors. It's really important to keep this link with our heritage, and ensure that we leverage our heritage but also build our future.
How does this link influence the future of TAG Heuer?
We constantly check what our collectors like. For example, the Autavia is one of the most sought-after pieces of chronograph in the TAG Heuer collectors' community, and this year we decided to relaunch it. The original Autavia was the first wrist chronograph launched by Jack Heuer in 1962, and this year's model is the result of an online campaign called the Autavia Cup. Launched last year, we had 16 different Autavias presented to the public, and with 50,000 votes, discovered that the most popular timepiece was the 1963 Autavia Rindt. We've also had re-editions like the Monaco and the Monza two years ago, so we continuously strive to reinvent the past.
What sets TAG Heuer apart?
The idea of building the future and ensuring we are talking to a young generation. In many countries, we have been the first wristwatch that the young generation owns, and we'd like to remain this way. Today, we're seeing more connected watches in the market. By working with two of the best companies in this segment, Intel and Google, we are able to combine smart technology with Swiss watchmaking expertise.
How would you style your own TAG Heuer timepieces?
I like to wear something elegant like classic black trousers and a jacket, juxtaposed with a casual watch. In the evening, I would wear more feminine pieces like the Carrera Lady with dresses.
Which are your favourite timepieces?
I could see myself wearing the Autavia. I do have some Carrera Men's as well, but I have the Carrera Lady because I really like the 36mm. For the weekend, I wear the Aquaracer because I'm very casual then.
How do you keep your cool in the face of challenges?
It's finding the right balance and knowing what matters to you.There's a theory that I keep close to my heart: the four holes on your shirt represents the most important things in your life, and for the button to stick, you need to have the four holes sewn in with thread. You may have to choose one or two that is more important, so while that includes family and work, I make it a point to keep active with tennis and pilates. It's my way of finding balance.