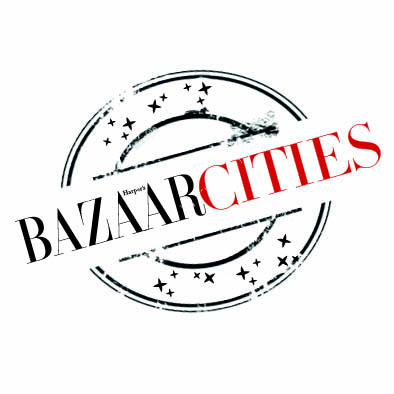 Ipoh with Sophia Khan
Ipoh, Perak
Welcome to the city that's creating the loudest regional buzz these days. No longer a sleepy pittstop along peninsula Malaysia's west coast drive, Ipoh is now THE destination.
With an aesthetic that spans colonial grace to refabricated hipster decay to contemporary high-style against a stunning backdrop of limestone hills; visitors still arrive here in droves for "the best cooking in the country".
Ipoh's wealth may no longer reside in tin and its towkays but the residents enjoy a richness of culture and tradition, layered with innovation and dare. If you can wear this with the sangfroid that is understated Ipoh pride, you'll fit right in.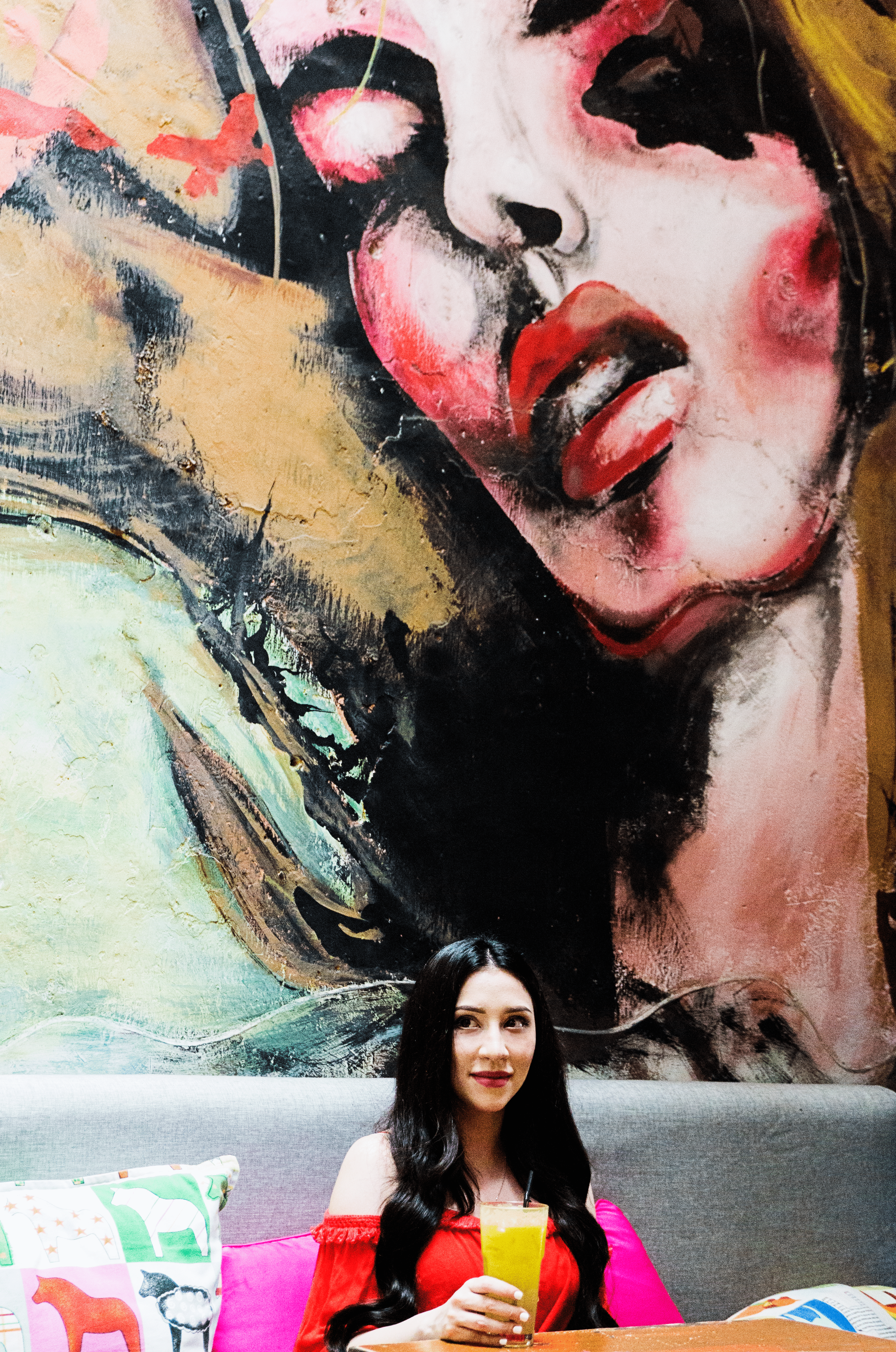 Sophia Khan
Founder of online education platforms Classruum and Brainbox
Ipoh born Sophia Khan is passionate about learning and founded her first online tutorial, Classruum, comprehensively covering the Malaysian education syllabus from Standard 6 to Form 5.
The success of Classruum led to her launching Brainbox in 2018 which added to its academic content, skill based learning – piano lessons, culinary arts and coding to name but a few of the classes offered.
It's tagline is Learning, liberated, rather reflecting the personality of this globe-trotting, scuba-diving, fashion-loving millennial who is always curious and constantly learning from the world around her.
HIP-HIPSTER HOORAY FOR SOPHIA KHAN'S IPOH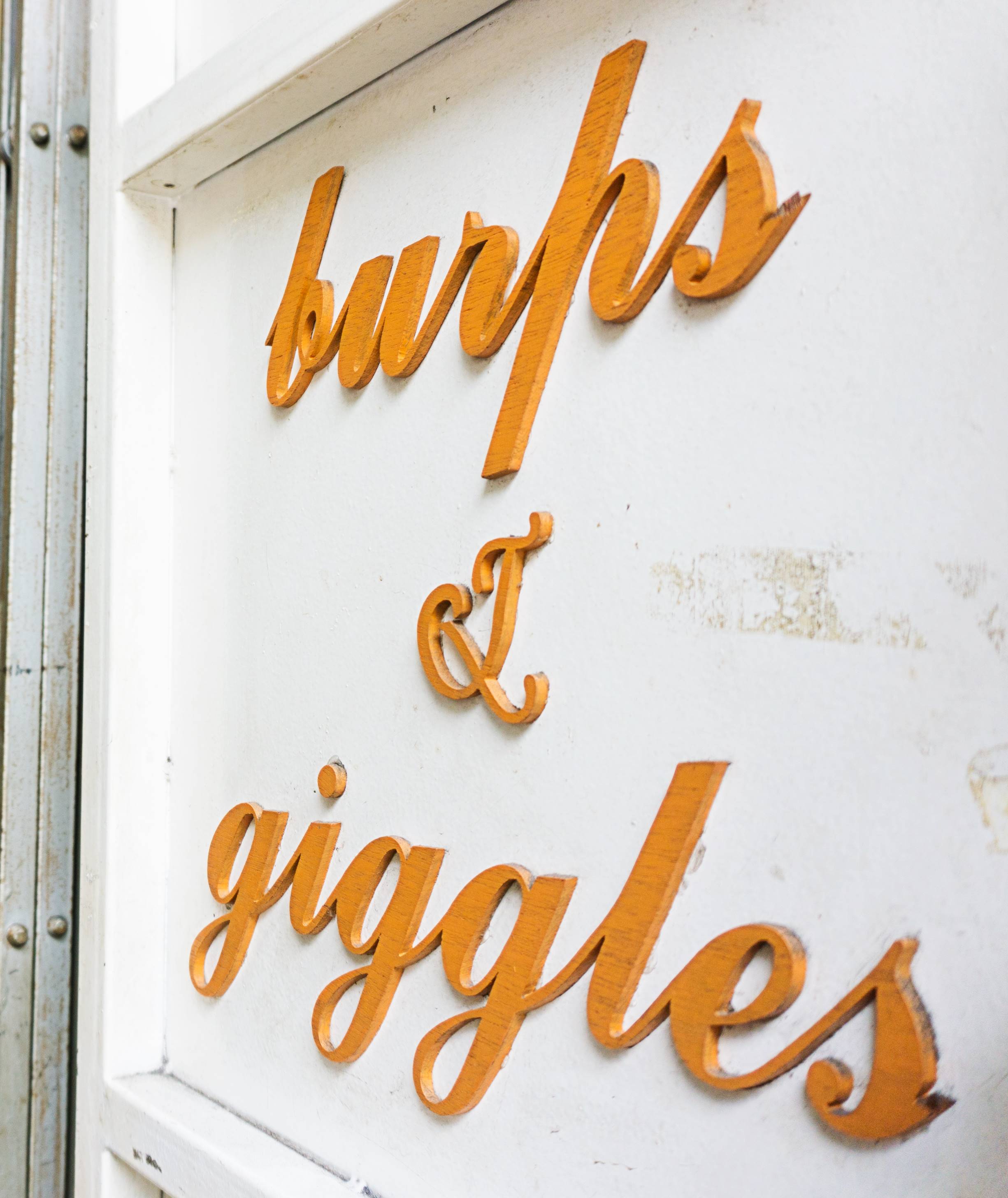 Eat & Drink
Sip and nibble at Burps and Giggles before heading for the culinary delights of night time street food at Vegas.
Shop
Trawl the treasure trove that is Concubine Lane for whimsy and wit along a lane soaked in history and colour.
The bric-a-brac found here is anchored by some serious craft too.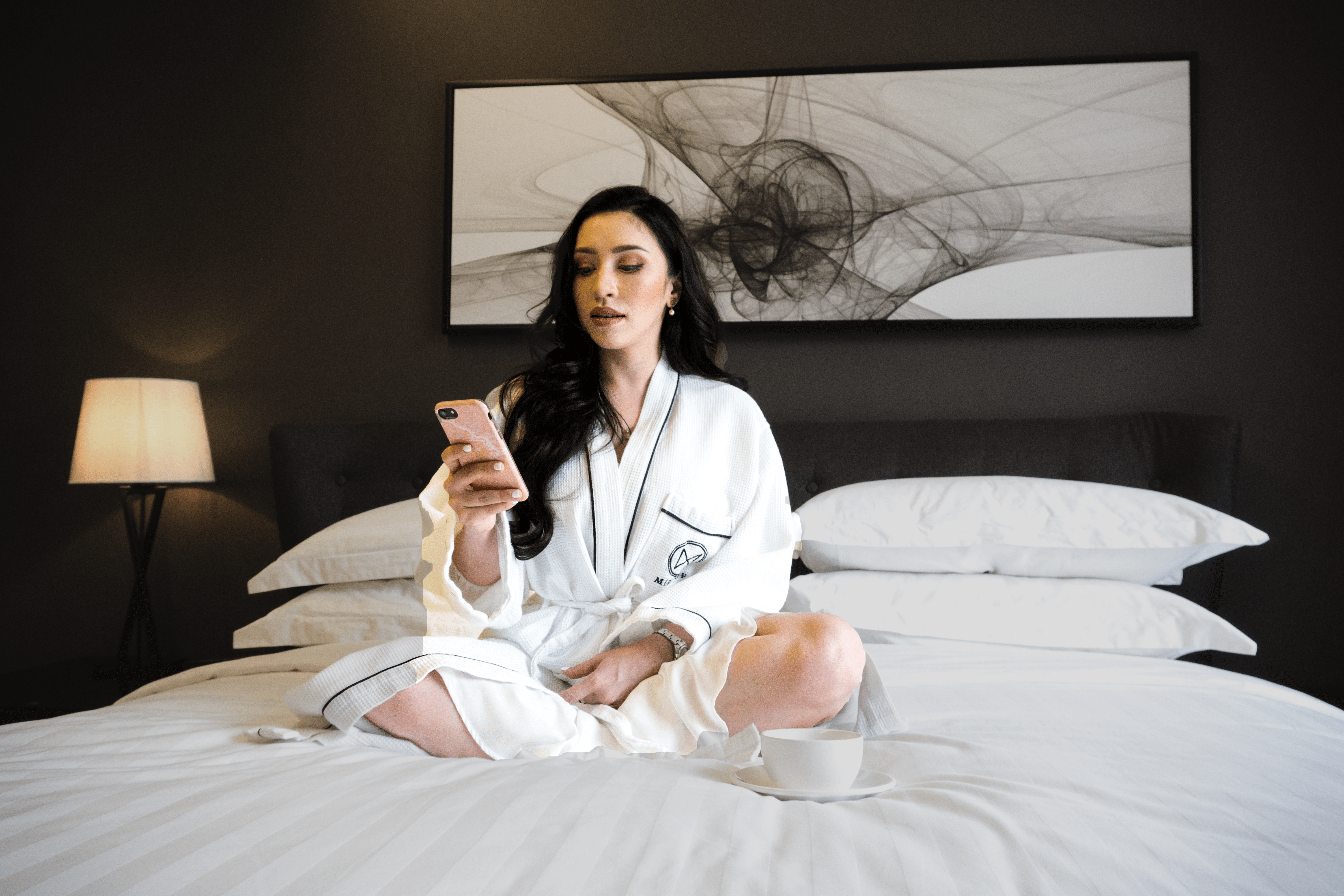 Stay
The M Roof Hotel offers you convenience, comfort and cool contemporary vibes.
Or just for choice check out bohemian chic living over at Indulgence Restaurant & Living.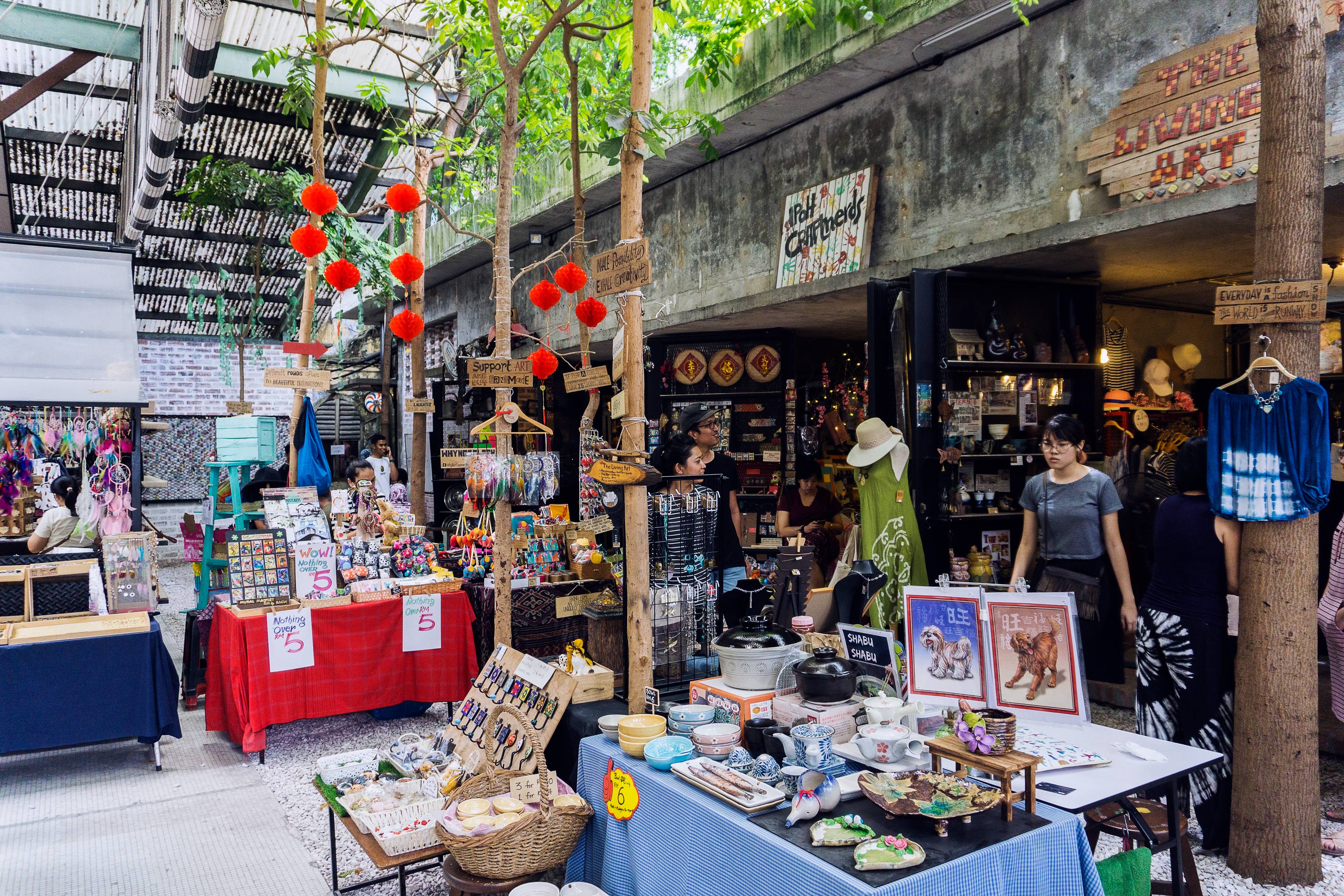 Explore
Kong Heng Square really is Ipoh's Hipster Heartland.
Wander through crumbling spaces, artfully revived to house all things retro but somehow still relevant.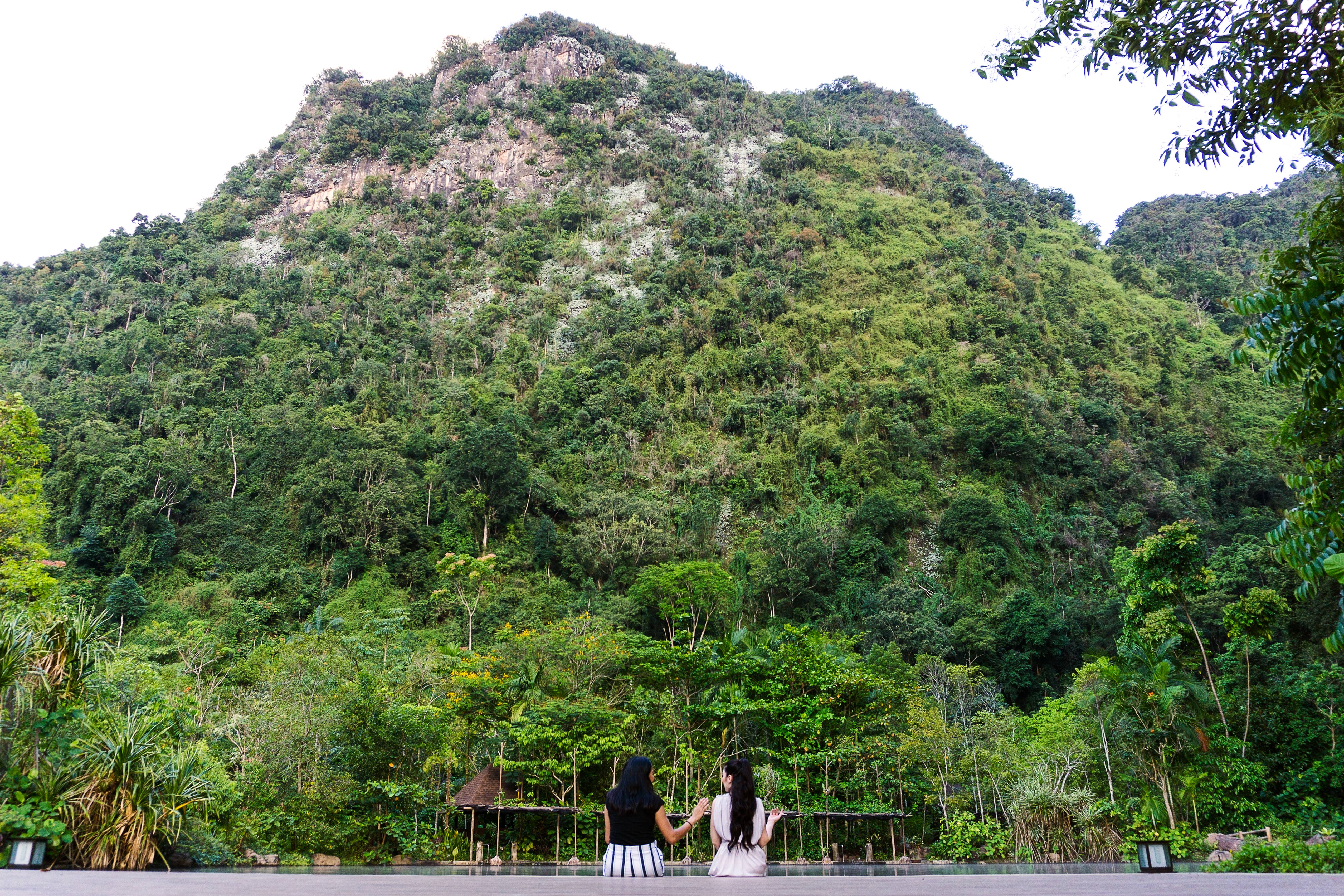 Pamper
Sink into luxury at the Banjaran Spa and discover the healing of natural hot springs and ancient local rituals.
EAT & DRINK
Best Place For Coffee
Burps and Giggles, Jalan Sultan Yussuf
Ipoh's first destination hipster cafe and the instagramer's nirvana. Its psychedelic walls shriek creativity with dramatic murals and humorous quotes, but the food is pure comfort from satisfyingly stuffed smoked salmon bagels and seriously good fish & chips, to excellent local gelato and yes impressively robust coffee.
"I know Ipoh is famous for its white coffee but I like mine black. My go to place for the best  iced-black is Burps and Giggles." – Sophia Khan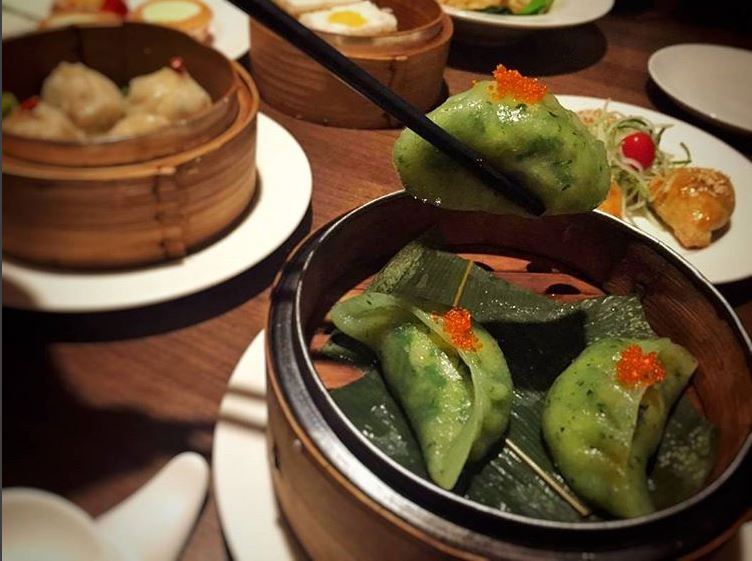 Breakfast/Brunch
Yuk Sou Hin, Weil Hotel

The only place for Hong Kong cuisine in Ipoh by Masterchef Chung. Breakfast/brunch is served from 7-11am so you can pop in early for some reasonably priced and truly delectable dim sum.
"There is so much to choose from here but don't miss the smoked duck with lychee wood. It is to die for." – Sophia Khan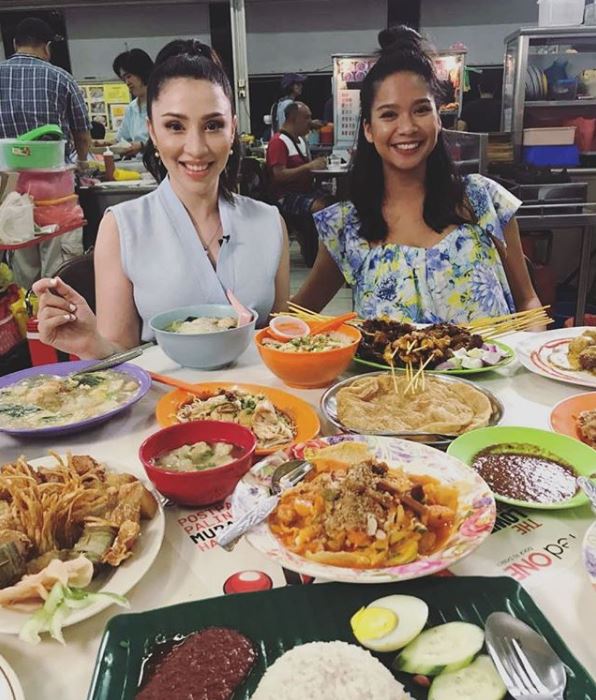 Easy Dining
Vegas, Canning Gardens
If you're looking for somewhere fuss-free for dinner with everything under the sun or should we say moon… head over to Vegas!
Boasting all the street-food staples Ipoh is famous for like cold chicken with beansprouts, flat rice noodles in soup and mutton bone broth, Vegas also throws in Indian rotis with an absolutely delicious sardine sambal, western staples such as chicken chop and a whole array of local kuih for dessert.
"People say Ipoh's street-food is so good because of the limestone filtered water we cook in. I don't know if that's the reason but I'll attest to this being hands-down the best street-food I've had anywhere in Malaysia!" -Sophia Khan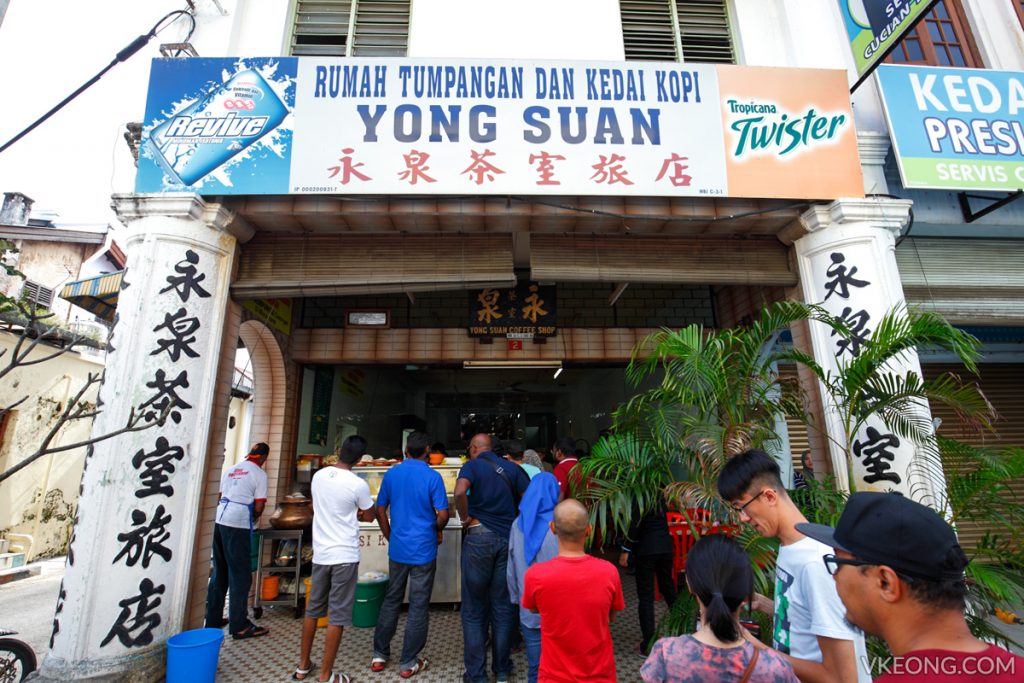 Image: Vkeong.com
Best Local Food
Nasi Ganja, Kedai Kopi Yong Suan
The Sidek brothers run their Nasi Ganja stall from a corner of The Yong Suan Coffee Shop.  Their "marijuana rice" is the stuff of urban legend so be prepared to queue!
Brace yourself for large portions of steamed white rice, heaped with your choice of curries and stewed & fried meats & vegetables from a displayed array. The sobriquet is earned from the meal's famously addictive qualities (you'll keep coming back for more!) and from its patrons' predilection to soporific bliss after partaking.
"I love my regular fix of Nasi Ganja at Yong Suan! But it's probably not the best thing to have before an afternoon meeting." – Sophia Khan
SHOP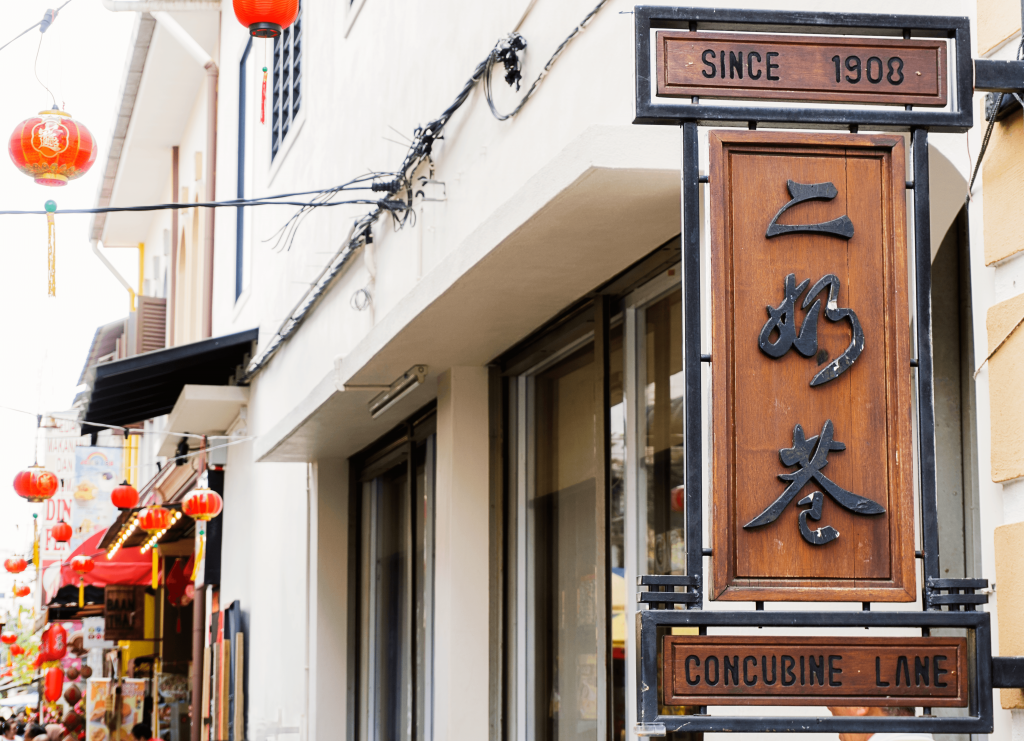 All Things Kitsch
The Concubine Lanes, Old Town
There are 3 lanes that make up The Concubine Lanes. The main and most well-known is of course Concubine Lane flanked by First Concubine Lane and Wife Lane. On weekends pop-up stalls line these streets, selling the most whimsical and unexpected wares.
Who doesn't need several pairs of kitten-ear hair clips or kitten anything really? Forage a little amongst the succulents and shiny souvenirs and there are photogenic vintage stores selling genuine vintage record-players, peranakan tiles, colonial lamps or even bicycles. If none of this grabs your fancy, just enjoy the walk as you twirl your giant heart-shaped candy floss or slake your thirst on a good old-fashioned push-up popsicle.
"I bring all my visitors here cause everyone finds something ridiculous they decide they absolutely can't live without on Concubine Lane." – Sophia Khan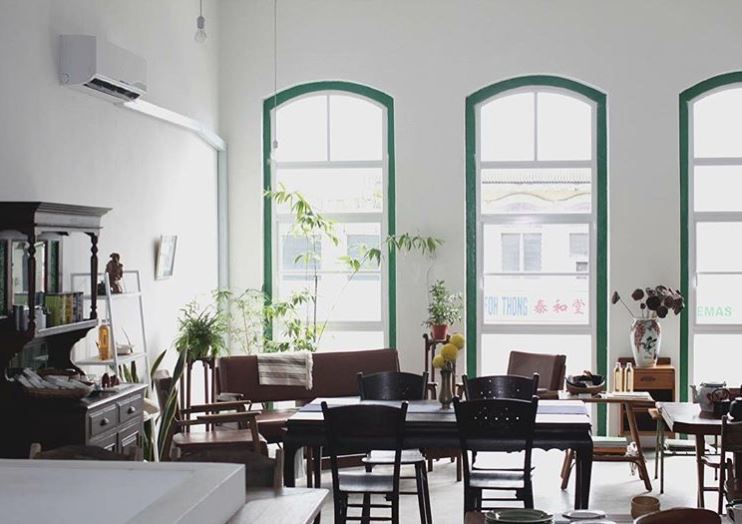 Artisanal Gifts
So-mn, Jalan Sultan Iskandar
This lovely concept store offers soothing respite in a graceful heritage building. The space incorporates a specialist tea house which you can rent for events. There are thoughtfully curated artisanal gifts like gorgeously crafted small leather goods, carefully selected antique furniture, delicate tea-sets and nifty little vases.
"I come here to pick up specialist teas but always leave with a little something pretty too." –  Sophia Khan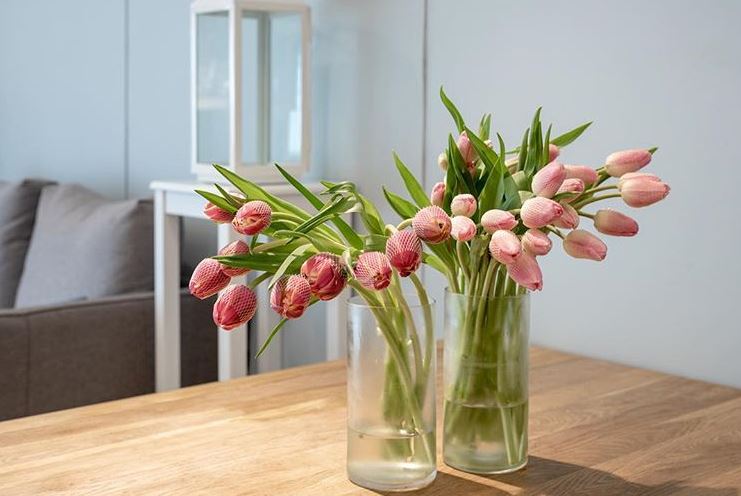 Best Blooms
White On White, Old Town
This local florist creates delightful arrangements using the freshest flowers. From modern hand-held minimalist bouquets to a traditional tumble of pastel blooms, every detail is discussed and customised.
"The way to my heart is definitely with flowers from White On White. I really love their chocolate bouquets too!" ~ Sophia Khan
[ad unit="Billboard2″]
STAY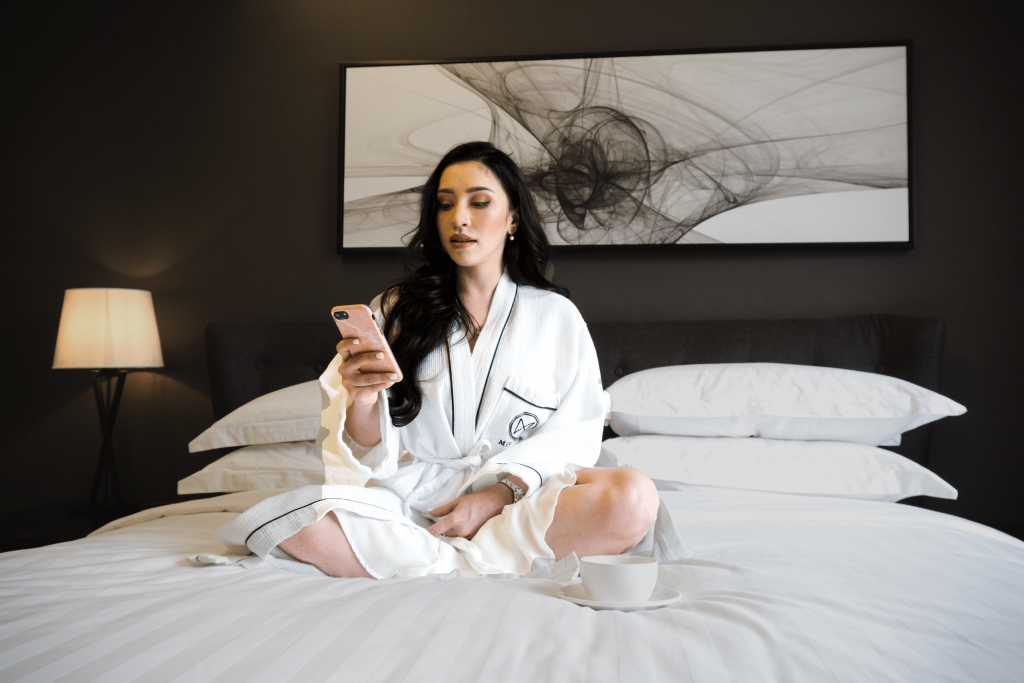 The M Roof Hotel & Residences, Taman Ipoh
Part of the M Boutique family, the M Roof Hotel & Residences offers guests a range of rooms, suites, studios and family sized apartments all individually decorated with their signature neo-modernist flair. Perfect for guests who want to be within easy reach of everything in the city with plush comfort to retreat to.
"I love the M Roof for it's huge rooms, cutting-edge style and especially for Oldtown Grand located on the ground floor." – Sophia Khan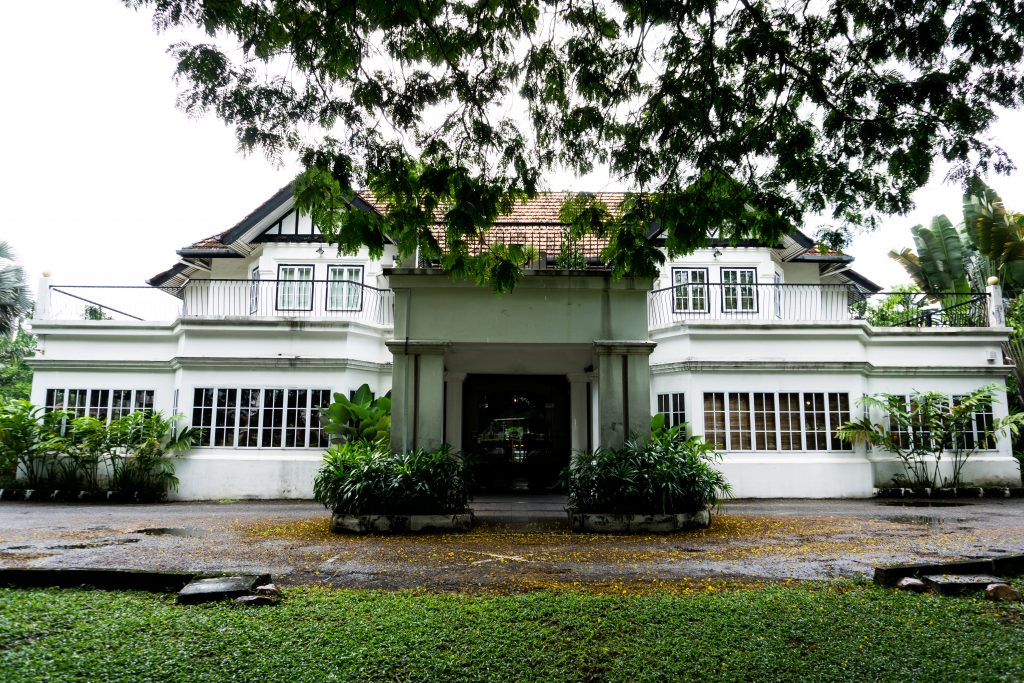 Indulgence Restaurant & Living, Jalan Raja Di Hilir
Housed in a gracious colonial mansion nestled within shaded green grounds, Indulgence began life as chef and owner Julie Song's highly successful fine-dining restaurant. Her aptitude for hospitality expanded with the opening of 7 singular suites done up in the whimsical fashion of different countries of her choice around the globe.
"Indulgence indulges my staycation fantasy of escaping the confines of Ipoh
for exotic and eclectic surrounds without giving up excellent Ipoh cooking." – Sophia Khan
Sekeping Kong Heng, Kong Heng Square
Sekeping Kong Heng is part of award-winning landscape architect Ng Sek San's stable of properties around Malaysia. This "piece of Kong Heng" is located in a 3 storey neo-classical building that houses a landmark local coffee shop on the ground floor.
In trademark Sek San fashion the historical character of the building has been preserved as much as possible. Thus vine-covered crumbling exteriors and cracked stone give way to the modern, functional yet comfortable lines of its loft style rooms of differing sizes. The property exudes a certain gravitas of hushed drama befitting its past life as a hostel for theatre performers.
"Everything that Sek San does is just magic. Sekeping Kong Heng really kick-started the revival of the whole square." – Sophia Khan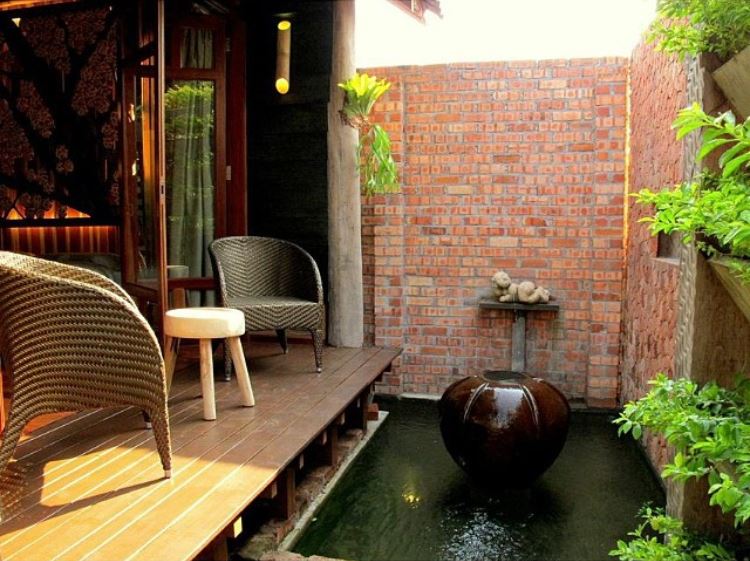 The Happy 8 Retreat, Old Town
A small flash-packer hotel with 12 charmingly quirky cabins. There is a lovely emphasis on the use of recycled wood, gorgeously reimagined as art work or furniture. The Happy Cafe on the ground floor is a fusion of seemingly every cuisine the chef appreciates.
"It's exactly as its name suggests… A very happy place with the friendliest service around." –  Sophia Khan
Sophia Khan's Travelling Must-Haves
Modular Packing
"I recently learned about modular packing from a friend and now I'm hooked. I pack everything in separate waterproof pouches or sacks.
So I have one for cables, one for used clothing, one for swimwear, loads for all my different accessories and so on and so forth. I find everything really easily now when I unpack."
Indulgence
"I travel with a bottle of Jo Malone's Lino Nel Vento linen spray. A couple of spritzes on my pillow and I'm in lavender-scented heaven."
Beauty
"My hair's pretty high maintenance so I always travel with my Babyliss Pro Titanium hairdryer. It's powerful, light and compact so it packs really easily and I can even slip it into my carry-on luggage. I plug it into the shavers-only outlets in most hotel bathrooms and I'm set for a great hair day wherever I am."
EXPLORE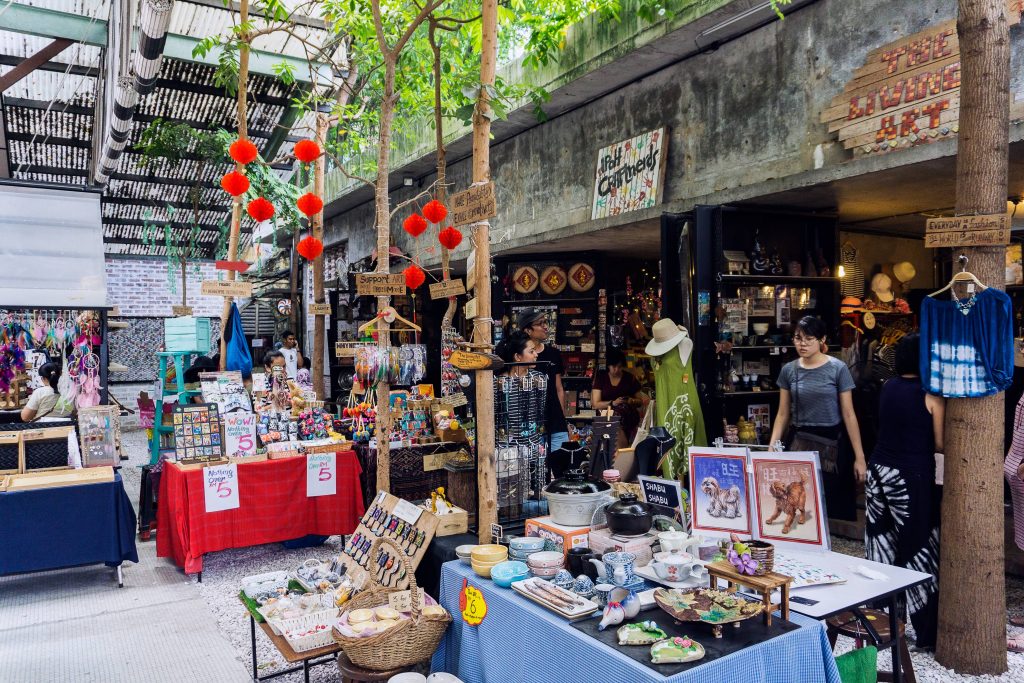 Market
Kong Heng Square, Old Town
Achingly cool, Kong Heng square is seemingly where all things aged become the latest must-have, must-do and must-see. It isn't just about buying vintage bits & bobs.
There's the very worthy Yasmin Ahmad Museum, the gravely gorgeous Sekeping Hotel, the waft of Ipoh White coffee, the retro barber shop, the charming tarot-card reader  and all those vined and rooted walls begging you to frame an atmospheric Instagram story.
"I'm still summoning the courage to try the knife massage here. Soon!" – Sophia Khan
Drink
Jeff's Cellar, The Banjaran Hotsprings Retreat
Set within a network of limestone caves sheltering incredible formations that were sculpted over centuries, Jeff's Cellar is a simply breathtaking visual treat.
Tan Sri Jeffrey Cheah's genius was turning this fairytale cavern into his personal wine bar. His generosity was opening it to the public. Reservations are essential for the ethereal dinners hosted here. Matched perfectly with luscious wines from the impressive cellar. It isn't something one would do too often given the dizzying prices but nor is it something to be missed.
"My ultimate evening out in Ipoh would have to include time spent here." – Sophia Khan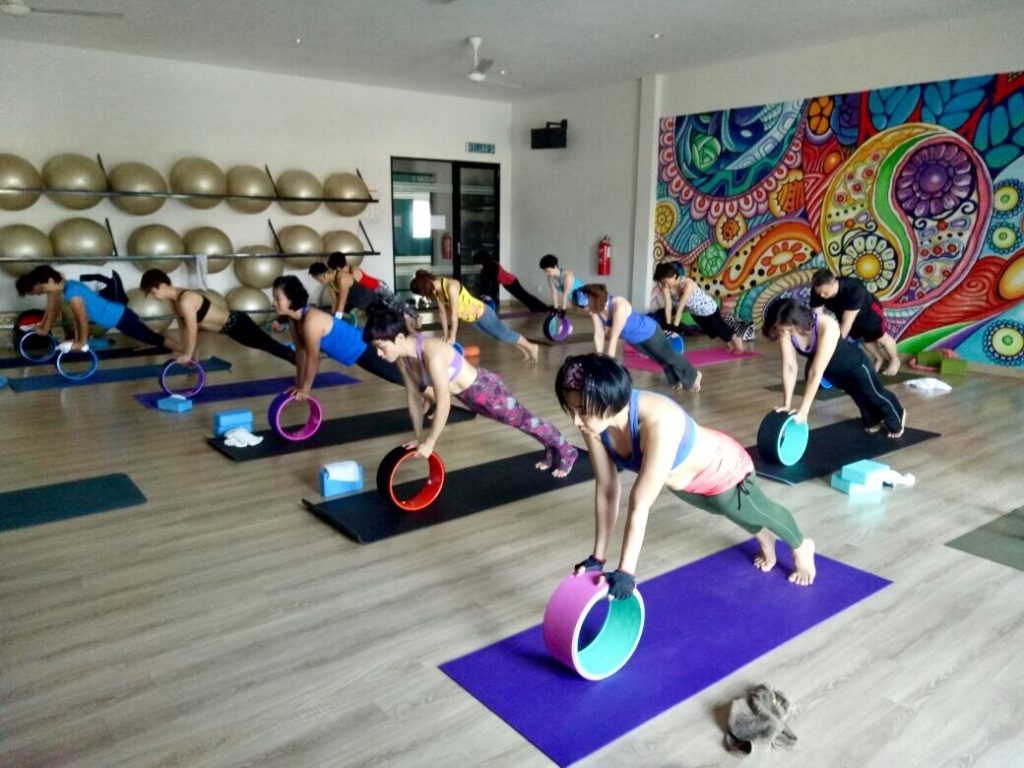 Workout
Sculptfitness, Lebuh Ceylon
A sleek and contemporary boutique fitness club with spacious class studios for cardio and TRX, a spin theatre and a yoga sanctuary.
The gym floor comes fully equipped and is sure to satisfy even the hardest to please hardcore gym junkie. Surrounded by a pleasing green outlook, there is also a jacuzzi, steam room, mini outdoor kick-box areas, as well as numerous cozy relaxation corners.
"Whenever I'm in Ipoh I make it  point to make it to yoga at Sculptfitness.
If I manage a couple of classes a week, I'm feeling stretched, centred and filled with energy." – Sophia Khan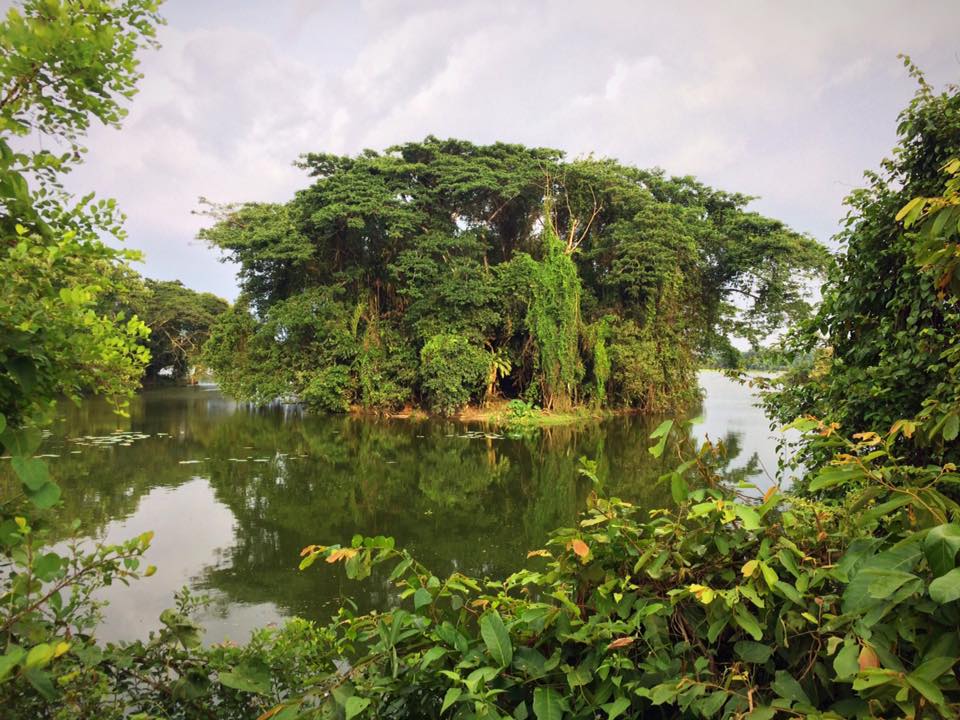 People-Watch
Kinta Nature Park
Take a short cut through Taman Botani Ipoh and within 20 minutes you'll arrive at the enchanting Kinta Nature Park 5 km outside Batu Gajah.
There are 14 former mining ponds within its 395 ha which act as havens for migratory birds between September to March. The park is believed to be one of the  largest bird sanctuaries in the country with more than 150 bird species to be found including several species of egrets and herons.
"Heron Island rising from the middle of one of the lakes is just an awesome sight." – Sophia Khan
PAMPER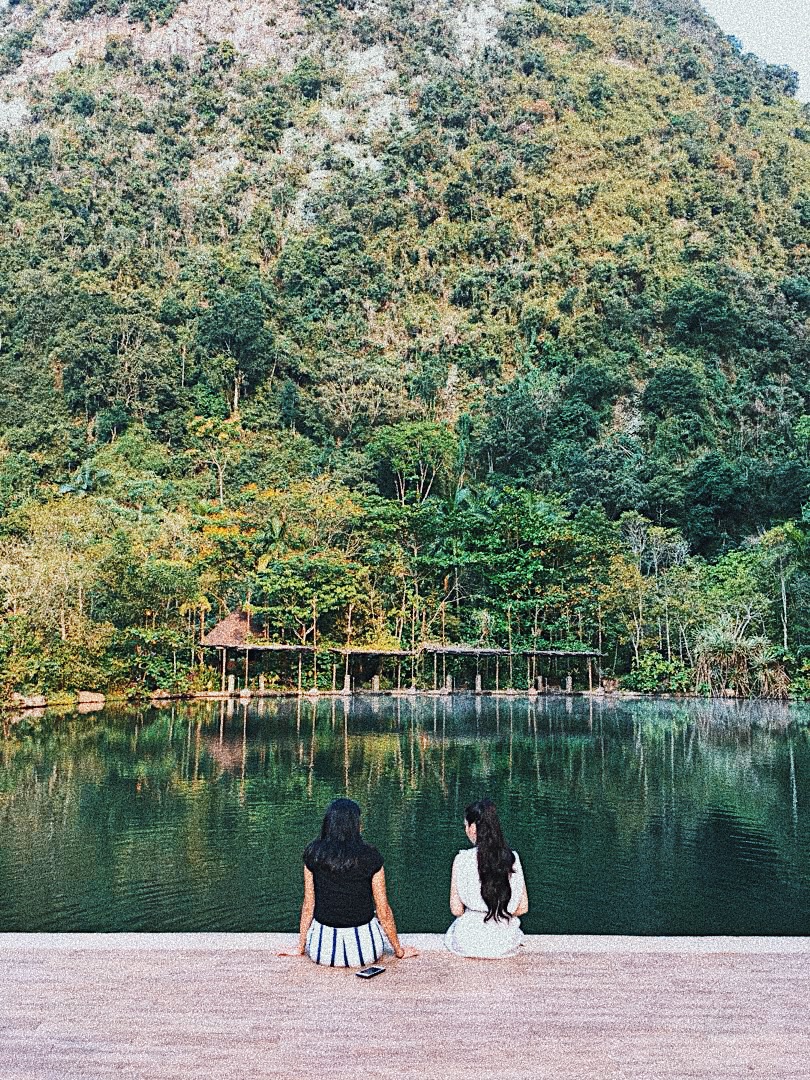 Spa
The Banjaran Spa, The Banjaran Hotsprings Retreat
Step into a bespoke world of holistic luxury. Where peace and rejuvenation are gifted to you. Where you sink into natural healing hotsprings and luxuriate in ancient treatments using the purest local ingredients of Malay Ramuan, Traditional Chinese Medicine and Ayuverdic Therapy.
"My favourite treatment here is the 90 minute Banjaran Signature Massage which combines  an Indian Head Massage, followed by the Traditional Malay Urut Massage technique and concludes with Chinese Pressure Point Foot Therapy." – Sophia Khan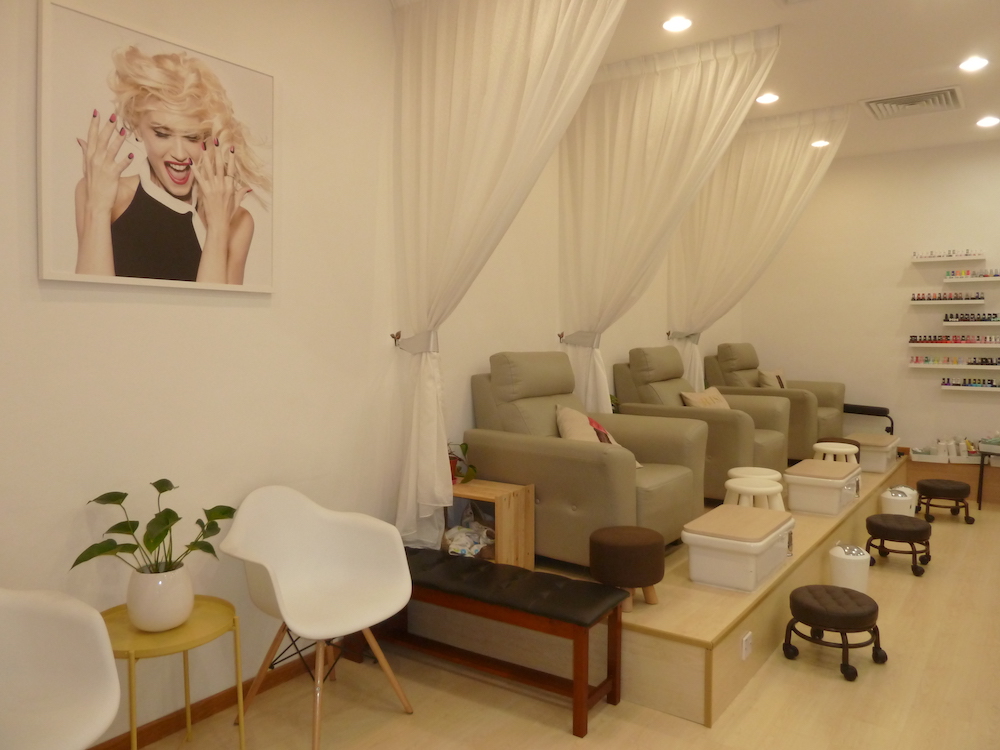 Secret Nail Colour, Ipoh Parade
Pick yourself up after a long hard week with some nail treatments at the Secret Nail Color salon.With services ranging from gel & acrylics, soothing paraffin dips, and some really inventive nail art, there is something for everyone looking for a manicure or pedicure.
"I treat myself to the Queen Spa pedicure which uses fresh fruits and flowers.
I feel like quite the queen with this ultimate session of pampering!" – Sophia Khan