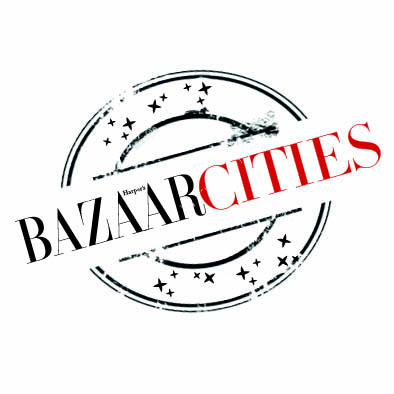 Kuala Lumpur with Jenn Low
Kuala Lumpur
The bustling modern capital city of Malaysia is a melting pot of cultures, a charming metropolis where new world and old world meet, and a thrilling place with many hidden gems to discover.
Home to 1.6 million people (and growing), Kuala Lumpur's diverse culture has made this city as vibrant and attractive as it is today.
Take a drive down elevated highways to witness breathtaking views of the city's skyline, cruise on lesser travelled routes to immerse yourself in the city's historical roots, and indulge in tantalising eats to experience this multicultural city in its entirety.
Welcome to Kuala Lumpur.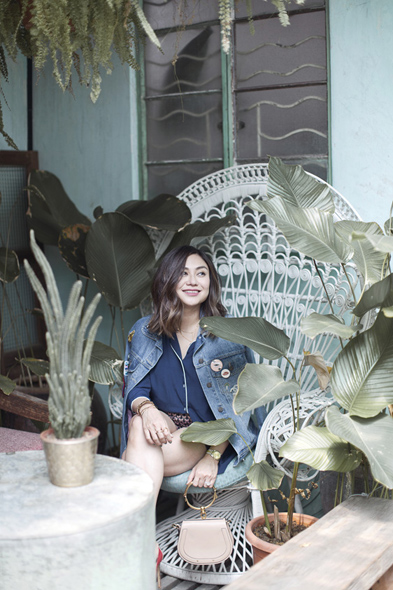 Jenn Low
Founder and Managing Director of Wanderlust + Co.
Jenn Low started luxe jewellery label Wanderlust + Co in 2010 after identifying a gap in the market for affordable, quality jewellery. Today, Wanderlust + Co is sought after by fashion influencers and style icons alike, including Chrissy Teigen, Gigi Hadid, Kendall Jenner, Khloe Kardashian, Jessica Alba, and more. This entrepreneur is ever-changing, confident, and expressive—empowered by her surroundings and beautiful things.
Wanderlust + Co is a jewellery label that delivers designer pieces at an affordable price point for today's global digital girl. Inspired by intuition, individuality, and an ever-changing muse, the #WCOgirlgang is fearless, loves life, and is positive about what tomorrow brings.
JENN'S CHARMING KUALA LUMPUR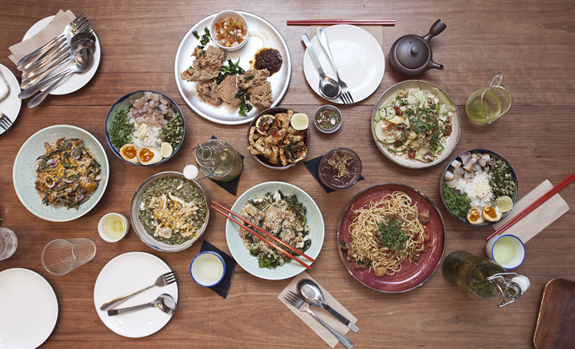 Eat & Drink
Spoil your tastebuds with a concoction of flavours at Asian fusion restaurant Chocha Foodstore in Chinatown.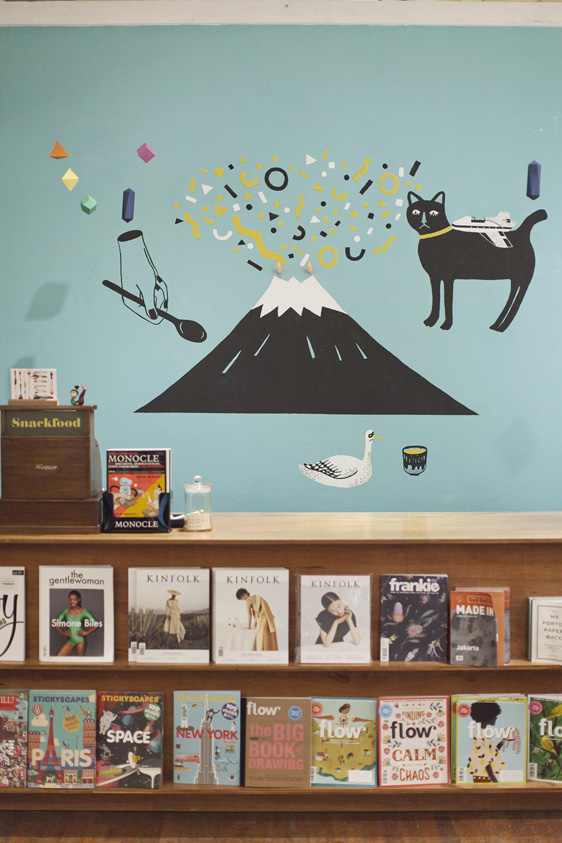 Shop
Browse specially curated products from talented local designers at Snackfood in trendy Bangsar.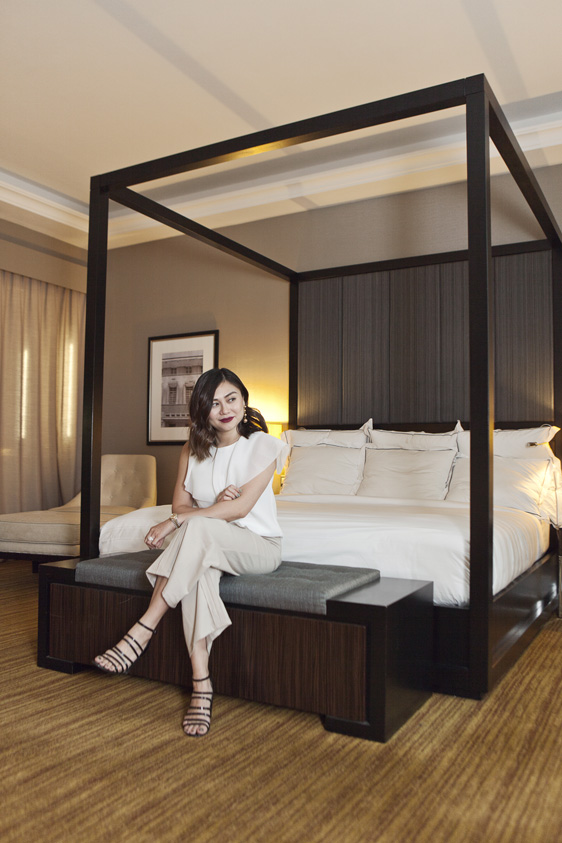 Stay
This colonial structure is the perfect place to stay if you'd like be spoiled by impeccable Malaysian hospitality and all the five-star hotel has to offer.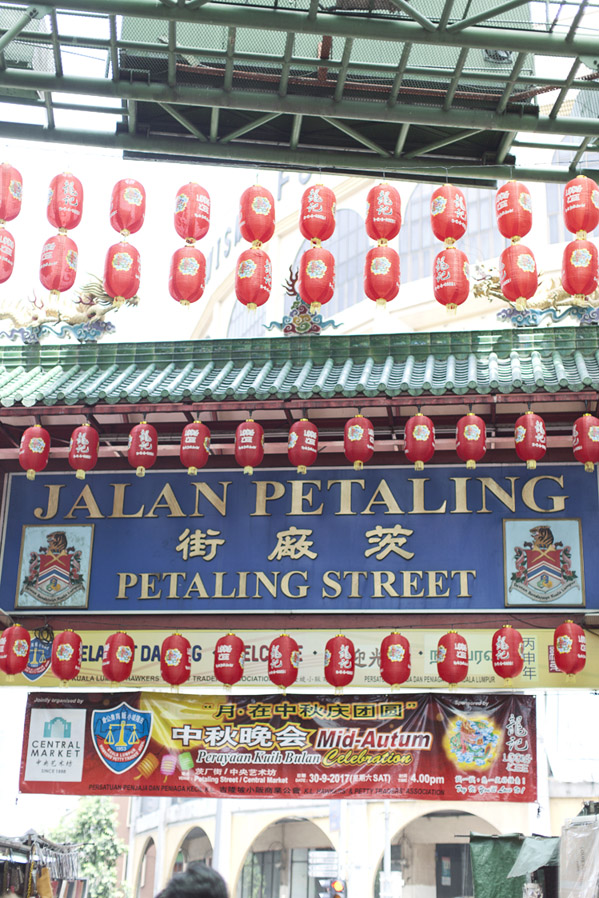 Explore
Walk the streets of Chinatown along Petaling Street and explore decades-old food stalls, kitschy finds, and quirky bars.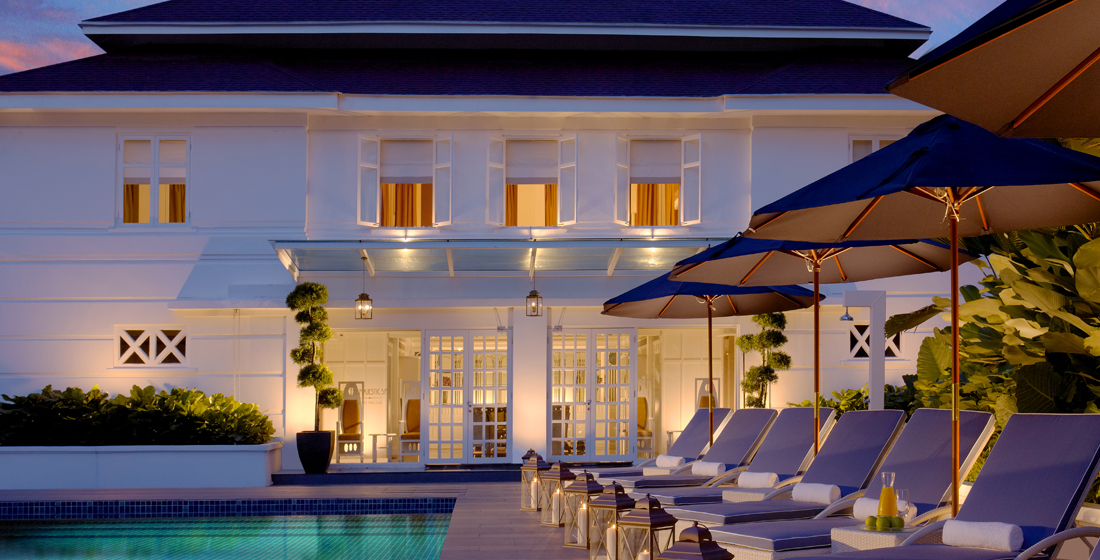 Pamper
Immerse yourself in a luxurious oasis and experience signature treatments such as Malaya Golden Chersonese and the Queen Victoria's Lavender.
EAT & DRINK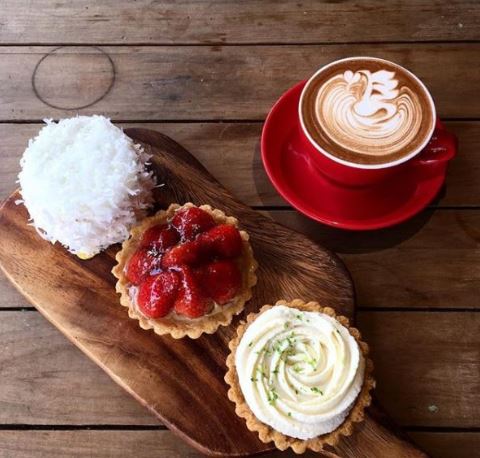 Best Place For Coffee
Kenny Hills Bakers, Bukit Tunku
Step inside this quaint bakery and let the irresistible waft of freshly baked goodies take you away. With handcrafted sourdough loaves, baguettes, and ciabatta bread sharing the stage with an assortment of pastries, scones, and tarts, you'll be finding every excuse to indulge in these sensational carbs.
"Coffee and desserts should always go hand in hand, and this is definitely the place for it." – Jenn Low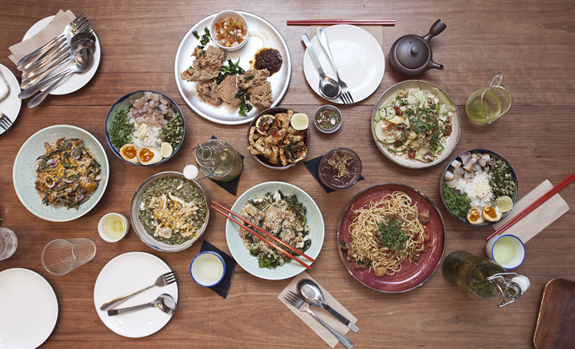 Breakfast/Brunch
Chocha Foodstore, Chinatown

This Petaling Street food destination is a tranquil space that has reutilised a former brothel, much like Merchant's Lane & PS150. This raw space boasts natural light and charming embellishments while its food rides on regional comfort cooking that speak of Asian inspiration and ingredients.
"You'll definitely be spoilt for options at this Asian fusion restaurant located in a historic part of Chinatown. My favourite dish to have here is the chicken, fried to crispy perfection, and the cured fish rice." – Jenn Low
Dinner & Drinks
Mr. Chew's Chino Latino Bar, WOLO Hotel
Located on the penthouse of the WOLO Hotel, this Instagrammable eatery has cozy and colorful spots all around for intimate cocktails and conversation.
Take your palettes on an adventure at this Latin fusion restaurant and tuck into unique dishes from nori tacos to tofu with papaya salsa.
"This Latin-American-inspired restaurant and bar is perfect for a Friday date night or a night about with friends. The cocktails, especially the guava and pink peppercorn G&T, are just as good as the food." – Jenn Low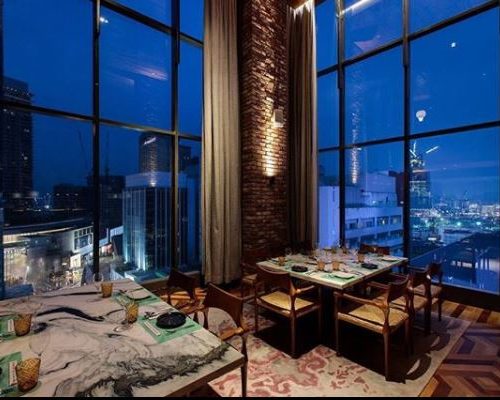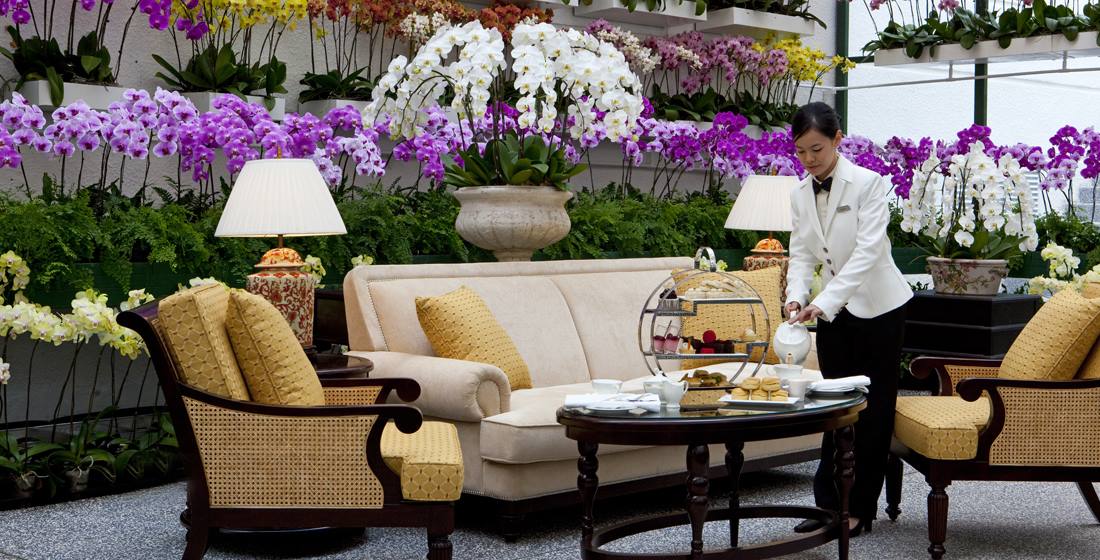 High Tea
Orchid Conservatory, The Majestic Kuala Lumpur
Tuck into some scrumptious scones and sip on the finest teas while being surrounded by a hanging garden within a glass atrium. This botanical wonder is one of its kind in Malaysia and features a seasonable range of phalaenopsis orchids, with thousands of stunning large-petalled blooms.
"You'll feel like you're in the garden of Eden in this stunning place. The sweet treats and wide variety of tea definitely makes this a winner." – Jenn Low
Dining With A View
Fuego, Troika Sky Dining
This South American establishment not only has the best guac in town but also one of the best seats in the house to gawk at the KL skyline. BAZAAR recommends dining in the open air with a panoramic view of the city while sippin' on a zesty caipirinha or if you're feeling frisky, the Bebida de los Muertos.
"Amazing energy and ambience with a killer view at this bar/restaurant. The view of the KL skyline is next to none! Don't forget to tickle your tastebuds with their famous bowl of guacamole and their chili mojito cocktail!" – Jenn Low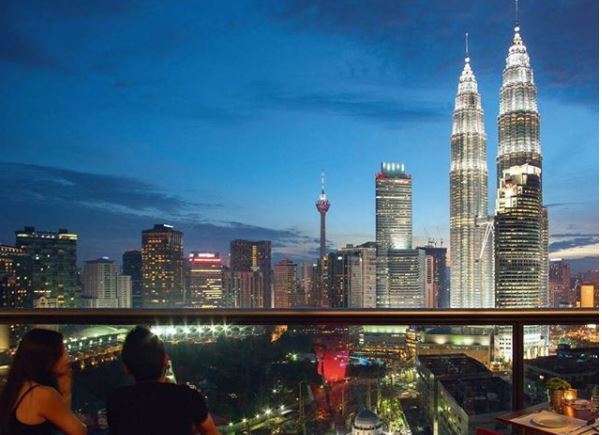 SHOP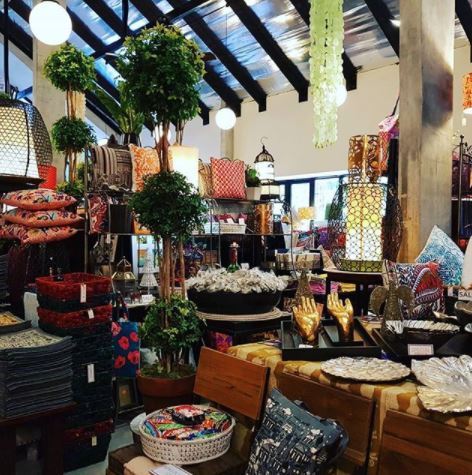 Local Gem
Peter Hoe Evolution, The Row
Home to very charming wearables and homeware with an affable cafe that sits right next to it, you'll find all sorts of local treasures at this crowd favourite.
"This place is brimming with locally made unconventional souvenirs and trinkets. They use original prints and fabrics throughout their collections  and home and lifestyle products, from cushions and tea towels to terrariums and silverware." – Jenn Low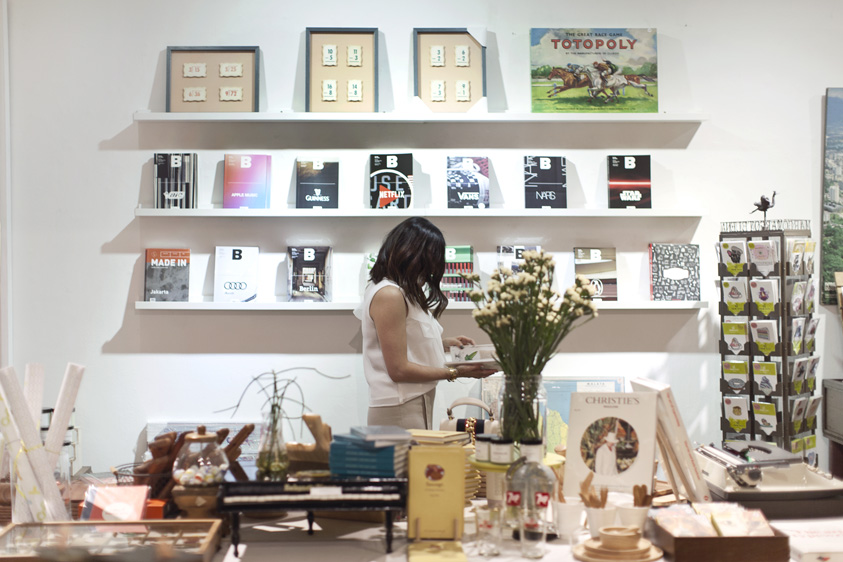 Vintage Finds
Snackfood, Bangsar
Known to be a "collector of happy things", this lifestyle boutique is situated in a beautiful open space. Snackfood carefully curates its products across fashion, homeware, and one-of-a-kind collectibles. You can even spot furry friends roaming about that go by the names Blackjack and Terror!
"Nestled in a heritage shophouse in Bangsar, this hidden gem has a beautiful aesthetic that boasts a collective of quirky and cool products from upcoming talents and local Malaysian designers." – Jenn Low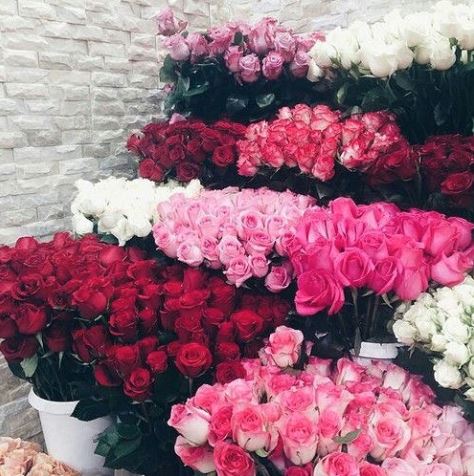 Neighbourhood Blooms
Floristika, Bangsar
This premium one-stop wholesale floriculture centre located in the trendy suburbs is a go-to for Malaysians and visitors alike. Expect  quality foliage and flowers for a steal!
"This is a secret wholesale spot which is great for buying blooms by the dozen at a reasonable price point. It's one of my weekend haunts to get a bunch of lilies and have them in a vase at home." – Jenn Low
Interior Delights
Kedai Bikin
Founded by architectural firm Studio Bikin, the products here range from loose furniture to light fittings and accessories, all of which clearly exhibit the design style of the two founders and design gurus, who are known for their raw and minimalist establishments.
Working directly with artisans, Kedai Bikin always ensures these local designers are given the spotlight and paid as much as they deserve.
"A great place to visit if you're looking for inspiring products to freshen up your space or move into a new home." – Jenn Low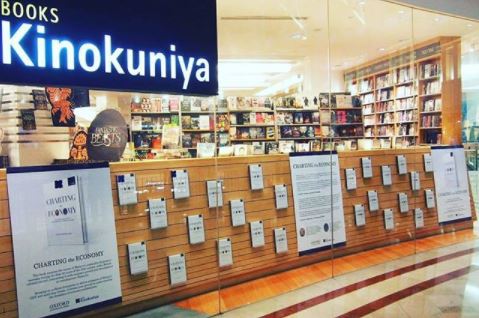 Literary Hub
Kinokuniya, Suria KLCC
Malaysia's largest bookstore is a great place to take a break after some shopping. It also has a cafe on its upper level, where you can grab a book and start reading right away.
"A place that has everything under the sun, from fiction to biographies and magazines of all languages! The best part is that it's right smack in the middle of the city." – Jenn Low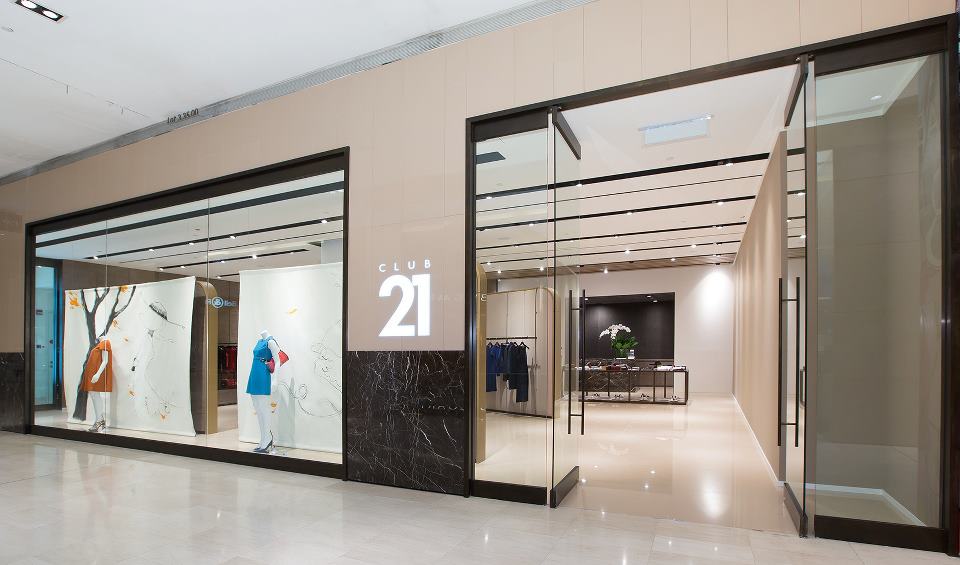 Chic Multilabel Boutique
Club 21, Pavilion KL
An iconic multilabel concept boutique in the heart of KL, this space comprises of an eclectic mix men's and women's clothing, shoes, and accessories from the best of prêt-à-porter collections.
Look forward to offerings from 3.1 Phillip Lim, Acne, Alexander McQueen, Carven, Bao Bao Issey Miyake, Christopher Kane, Comme des Garçons, Dries Van Noten, Jil Sander, Lanvin, Marni, Nicholas Kirkwood, Nina Ricci, Paco Rabanne, Peter Pilotto, Stella McCartney, and many more.
"The perfect place to go shopping as it's a multi-label boutique for international brands, so you have everything under one roof!" – Jenn Low
[ad unit="Billboard2″]
STAY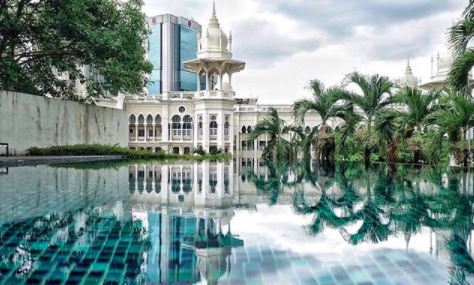 The Majestic Hotel Kuala Lumpur
Documented as a national heritage site, this colonial structure was built in 1932 and was an icon of Malaya's boom years leading to World War II.
The Majestic Hotel Kuala Lumpur is now established as a Autograph Collection hotel, recognised by Marriott Rewards as a unique boutique hotel. And rightfully so, as it's here in this historical space that the allure of Kuala Lumpur's distinctive past meets all of today's modern luxuries and stylish innovations.
"Visit this old-school Malaya-inspired hotel  to understand the true meaning of Malaysian hospitality." – Jenn Low
The St. Regis Kuala Lumpur
This prestigious hotel is one of the most luxurious ones in the city, and its five-star experience is clear as soon as you step in the lobby. Bask in the ultimate comfort of its signature rooms and suites, fully appointed with floor-to-ceiling windows, walk-in wardrobe, and a spacious marble bathroom.
"Stay here for a super luxe experience and for the amazing service!" – Jenn Low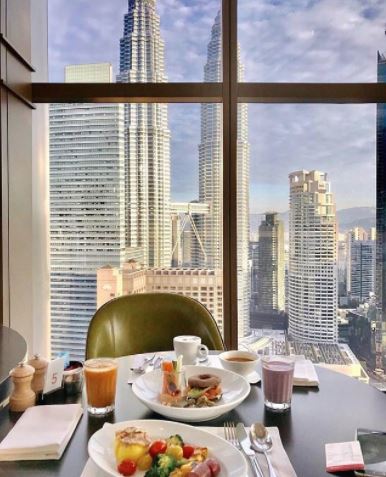 Grand Hyatt Kuala Lumpur
Another luxurious spot right in the heart of the city, this five-star gem offers an undisturbed view of the Petronas Twin Towers to welcome you the minute you step foot into the lobby on the 38th floor.
Immerse yourself in the opulence of the decor of the rooms. Floor-to-ceiling windows, as well as marble flooring and table tops will make you feel right at home—but better.
"Right next door to Suria KLCC and close to all the downtown spots, the Grand Hyatt also has beautiful views of the city." – Jenn Low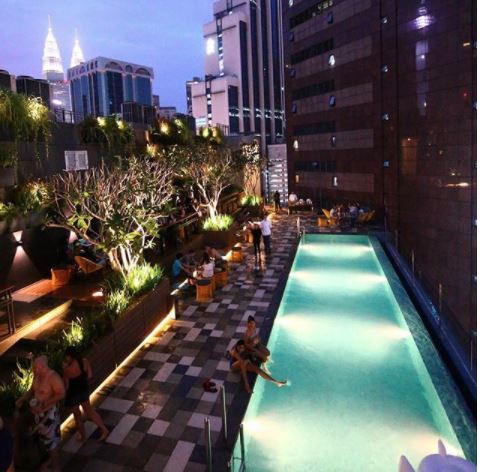 The Kuala Lumpur Journal
This stylish boutique hotel in the city centre is designed with an inviting relaxed vibe that's all nostalgia-meets-industrial chic.
Centrally located in the city's main shopping and entertainment district Bukit Bintang, you're just minutes away from the hub of KL nightlife. Think the city's thriving bar culture and foodie mecca, Jalan Alor.
"The Kuala Lumpur Journal is a stylish hotel to stay at an affordable price in Bukit Bintang." – Jenn Low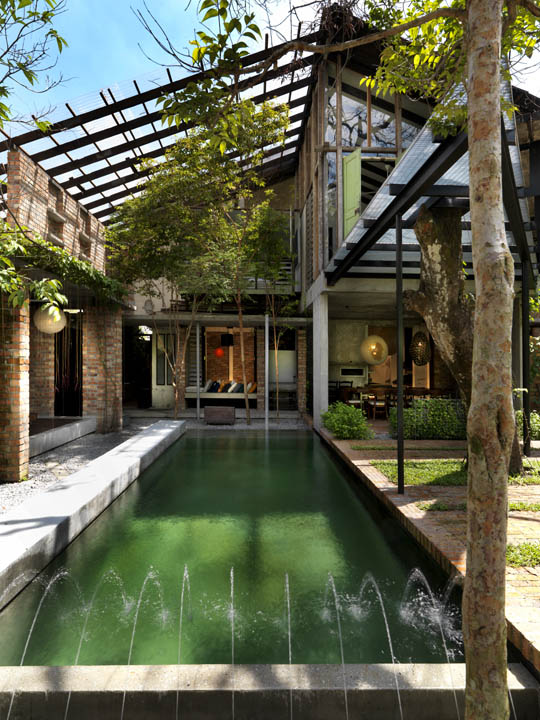 Sekeping Retreats
There are 10 different properties under the Sekeping Retreats group located all around Malaysia. In Kuala Lumpur itself, choices range from intimate guesthouses in the suburbs of Bangsar to a secret hideaway in an old heritage building from 1932 in the city centre.
Great for large groups and families, or even intimate staycations with your beau, prepared to be spoiled by the lush surroundings and raw architecture that will spur inspiration. The brainchild of architect Ng Sek San, these retreats take their form from their natural environment, and speak volumes of Sek San's love for natural spaces.
"A group of boutique properties that is great if you're travelling in a large group or with a family." – Jenn Low
Jenn Low's Travelling Must-Haves
Checklist
"I have a packing checklist with me whenever I travel and I religiously refer to that list. I always carry an extra set of clothes in my hand-carry as it's a nice back-up to have in case anything happens to your check-in luggage."
Tech
"I always have all my tech bits in my hand-carry—MacBook Air to work on the go, multi-country power adapter, external charger, and a cable hub."
Luggage
"I love Rimowa. It's by far the most durable, easiest-to-wheel trolley luggage I've ever tried. The lifetime warranty doesn't hurt either!"
Beauty
"SK-II sheet face masks are a lifesaver for dehydrated skin from flying and being exposed to different weathers. I store them in the fridge wherever I am and it's nice and cold for a little pick-me-up especially when I'm trying to beat the jet lag."
EXPLORE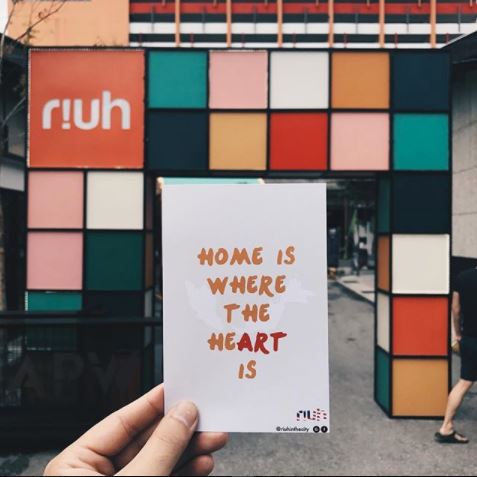 Market
Riuh at APW, Bangsar
Pronounced "ri-yoh", which means loud festive noises in Malay, Riuh is a creative platform that curates a variety of pop-up stores and food, creative workshops, showcases, and live performances.
A monthly affair on one weekend every month, Riuh hosts different monthly creative offerings that often feature local artisans, designers, and musical talents.
Head on over for a weekend of retail therapy, get your hands dirty and creative juices running in their workshops, and indulge in the arts.
"A monthly market that has a great collective of local brands that pop up with exclusive finds as well as creative workshops if you're itching to do something different over the weekend." – Jenn Low
Drink
BotakLiquor, Chinatown
Located above Chocha Foodstore, enter this greenhouse-like establishment for flower-powered cocktails. Draped in lush greenery, this is the most Instagrammable bar in town that's still low-key cool even when it's crowded.
Come up with your very own concoction and see if your potion has what it takes to be a part of Botak's cocktail menu.
"Filled with floor-to-ceiling foliage with every corner more Insta-worthy than the other, this hidden gem is a refreshing oasis for drinks to catch up with friends." – Jenn Low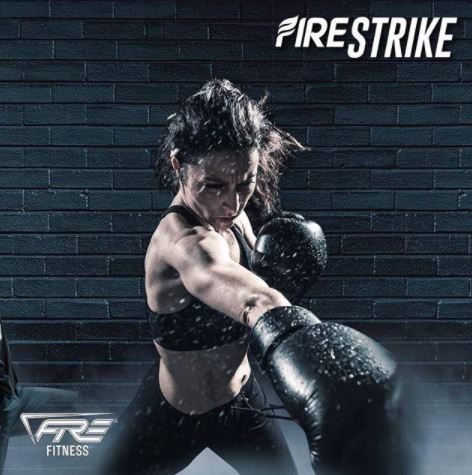 Workout
Fire Station, Batai Village and Mont Kiara

Ignite the fire within you at a HIIT session with dedicated and motivated Fire Rockstars (fitness instructors, in pleb-speak).
Transform and energise every aspect of your life with five different Fire workouts: Strike, Stride, Ride, Ride Yoga and Force.
"For an intensive 45 minutes of HIIT workouts!" – Jenn Low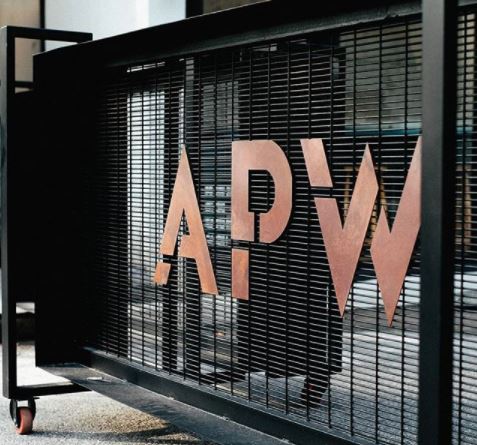 People-Watch
APW, Bangsar
Established in 1952 as a commercial printing factory, Art Printing Works (APW) is now a repurposed creative space withing the printing factory.
Comprising of six restaurants, cafes, and bars, the space is also used to hold events and workshops to bring the community together.
"Lots of cool restaurants and pop-up events. It has a nice easy vibe and is definitely great for people watching and all around chilling. A great place to do meetings out of the office as well!" – Jenn Low
PAMPER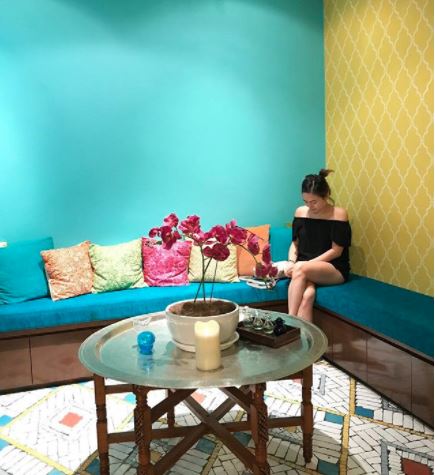 Spa
Hammam Spa, Publika Shopping Gallery

Hammam means "spreader of warmth" in Arabic and has its origins deep in ancient Greek-Roman bathhouse culture. It's a practice that has charmed and influenced thousands from different cultures throughout history.
Hammam Spa introduces this practice to KL urbanites by bringing spa treatments and rituals to help purify the mind, body, and spirit.
"Come here for the traditional Turkish hot scrub and the Hammam and Gommage package, which consists of a traditional Moroccan black soap scrub that detoxifies, steams, and purifies." – Jenn Low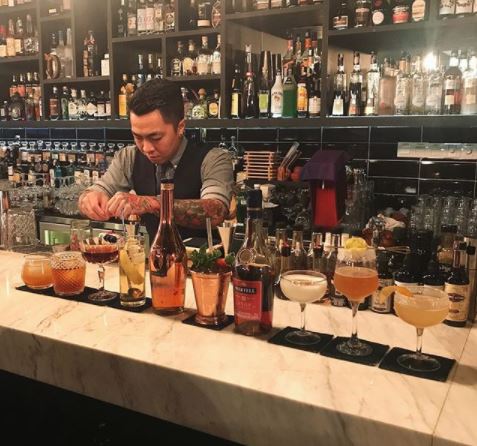 Lounge
Hyde at 53M, Damansara Uptown
Well-tucked in a space that is reminiscent of the early '20s, Hyde at 53M is a tasteful infusion of 21st-century cool.
Served by the impeccably pleasant staff line-up, you're in for an evening of serious cocktail love.
"This speakeasy has amazing Japanese-inspired cocktails, as well as an extensive gin and whiskey menu." – Jenn Low