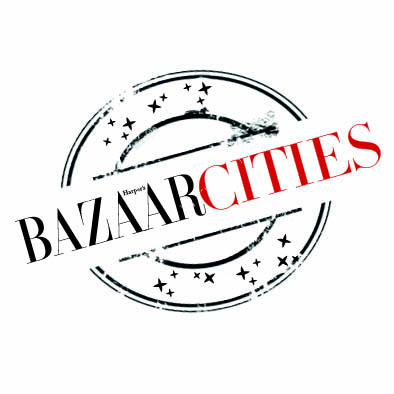 Exploring Kuching with Melia & Sereni Linggi
Kuching, Sarawak
Kuching lifts the veil and invites us into a graceful cityscape of relaxed cosmopolitanism and a vibrant heritage sitting oh-so-comfortably alongside the raw nature that is Borneo.
Home to the most exciting cultural festivals and purring to a rhythm completely its own, this is a city bursting with creative energy that boasts the best laksa in the region.
As travellers here already know — Kuching is always a good idea.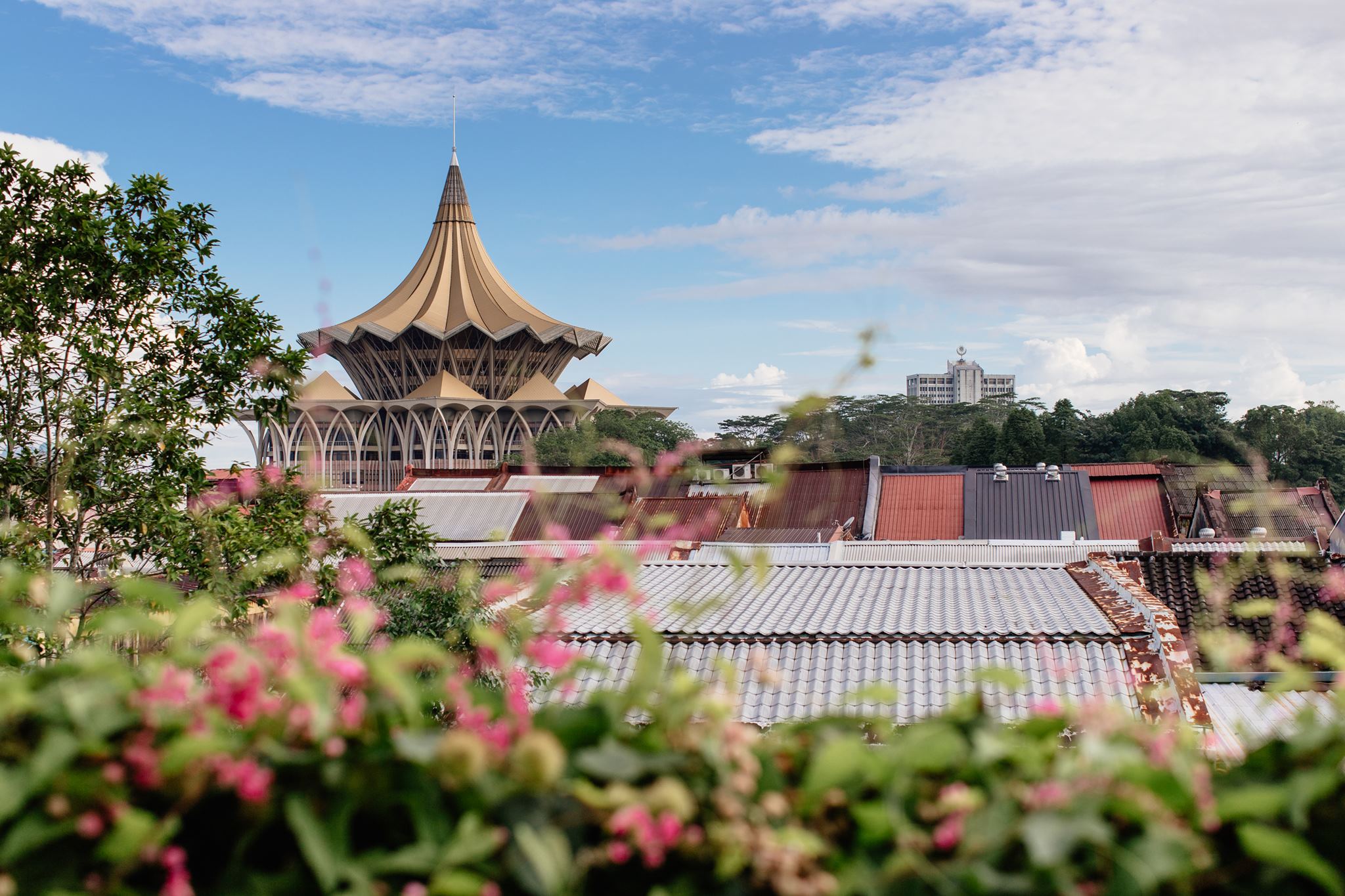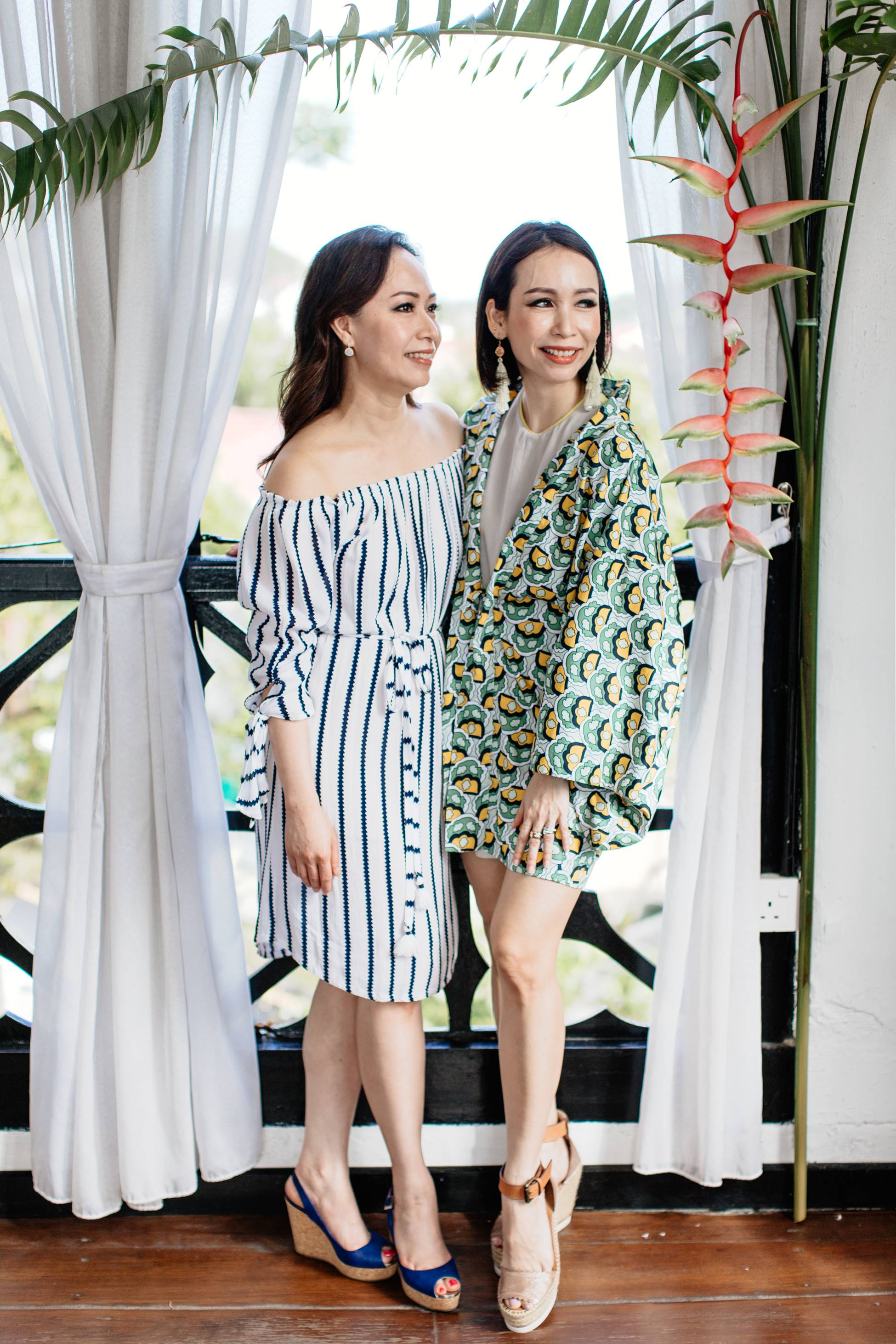 Melia Linggi
Textile Director at the Tun Jugah Foundation 
"I'll have a negroni please."
Melia makes her own tuak, will eat anything with truffles and loves laksa, negronis and a good sea breeze. She is grateful for the privilege of travelling whilst appreciating the grace of her homeland. She can't walk past interior shops and museums without diving in.
On regular days Melia may be found surrounded by antique tribal beads and ceremonial pua kumbu at the Tun Jugah Foundation.
Sereni Linggi
Co-founder of Sereni & Shentel, Yoga Instructor at
Yoga with Sereni and Centre Manager for Green Heights Mall 
"Life is short."
Sereni is Superwoman. She juggles the demands of mothering two young girls with that of running her fashion brand Sereni & Shentel; manages a mall, and just to balance it all – teaches yoga 5 times a week at her boutique yoga studio.
Sereni intends to fulfil every aspiration and ambition with passion and without regret. All this done, of course, oozing effortless style.
Explore Kuching with Melia and Sereni Linggi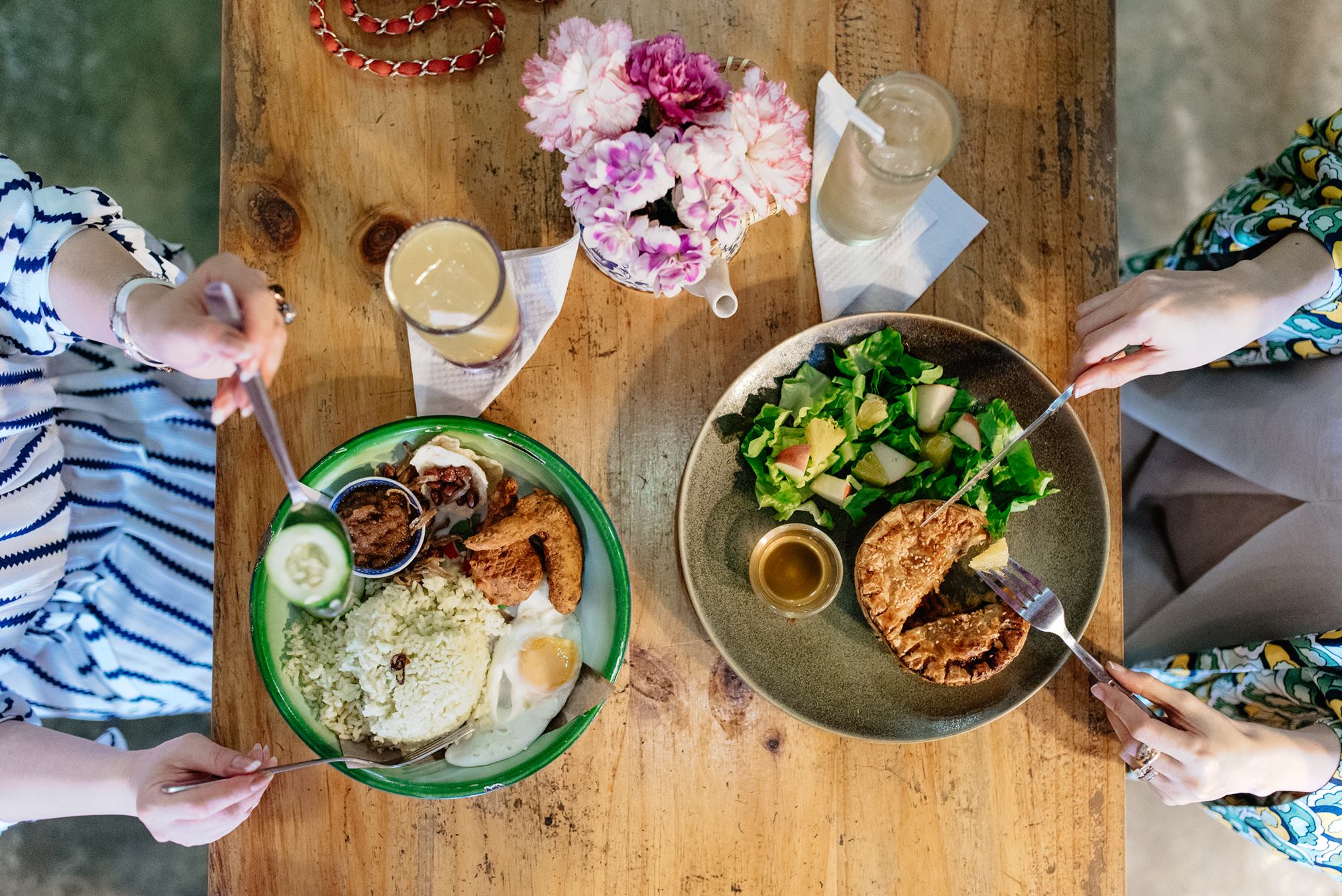 Eat & Drink
Start your day with the best nasi lemak at Lima Tujoh and end it foraging for tribal food at Lepau.
Along the way don't miss out on cocktail hour with the sake selection at Kyushigai before a cosmopolitan smorgasbord at Zinc.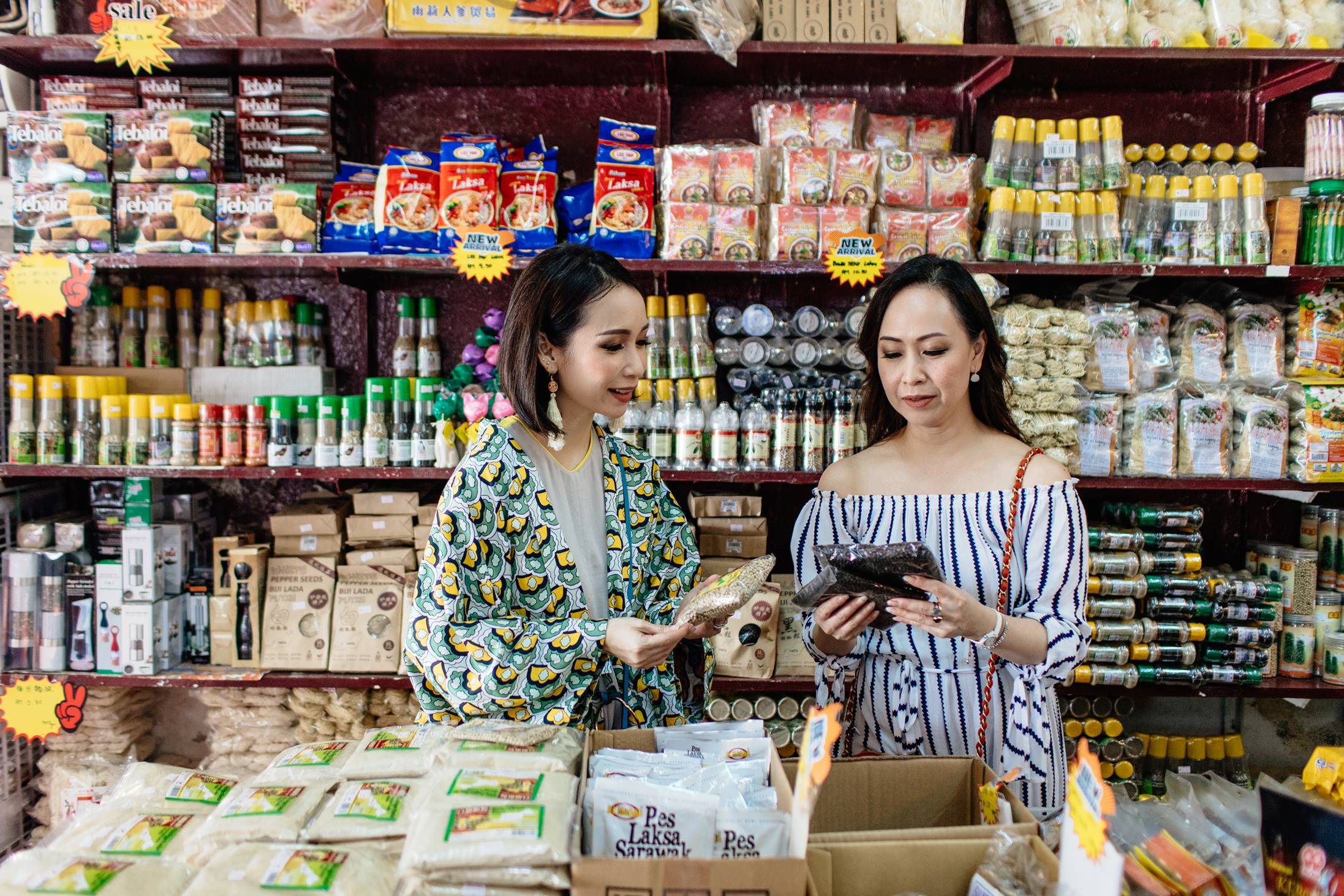 Shop
From batik kaftans to kitchen spices, everything Sarawakian can be found in the characterful shophouses along Main Bazaar.
Then lend your support to a valuable social enterprise ~ pop into Wonderboom to pick up some stylish woven ware by the Penan Women Project.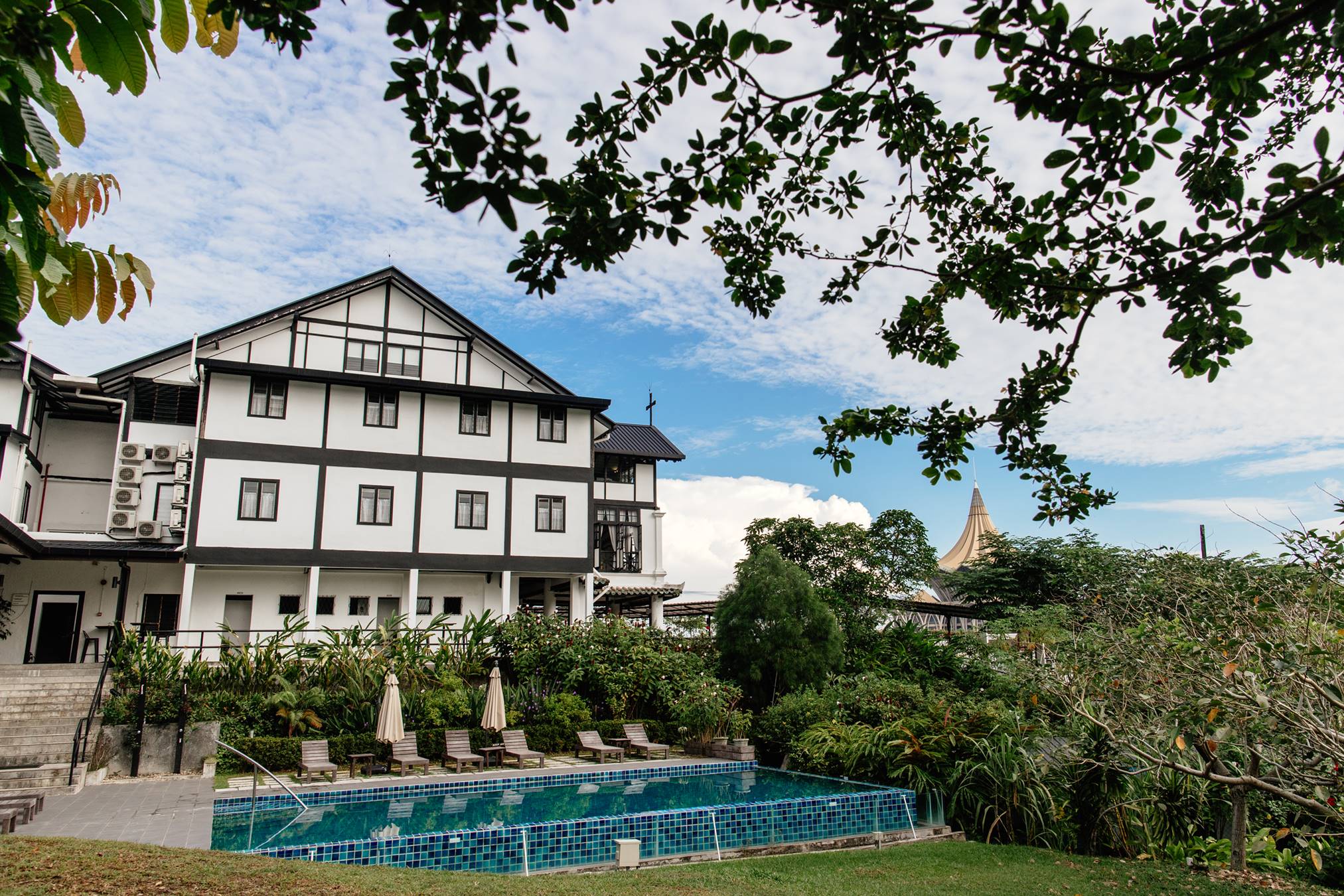 Stay
The Marian offers you colonial nostalgia and the best views over the heritage heartland of Kuching.
For a ravishing contrast, hit the coastal road for the modern ethnic vibe of Cove 55 and chicest vista of the South China Sea.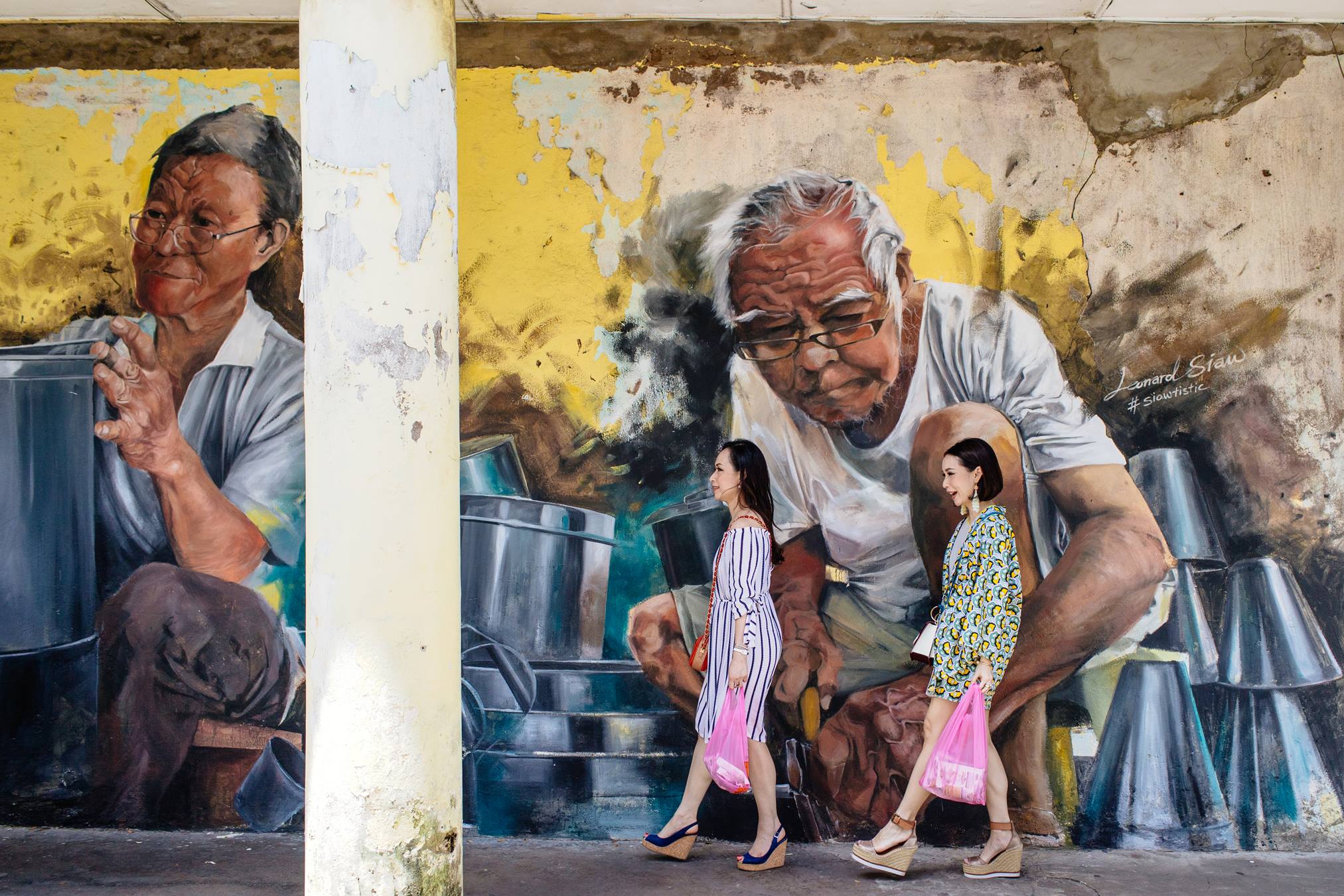 Explore
Lose yourself in the warren of corridors along Wayang Street that lead you to the Junk before losing yourself along the mystical jungle trails of the majestic Mount Santubong.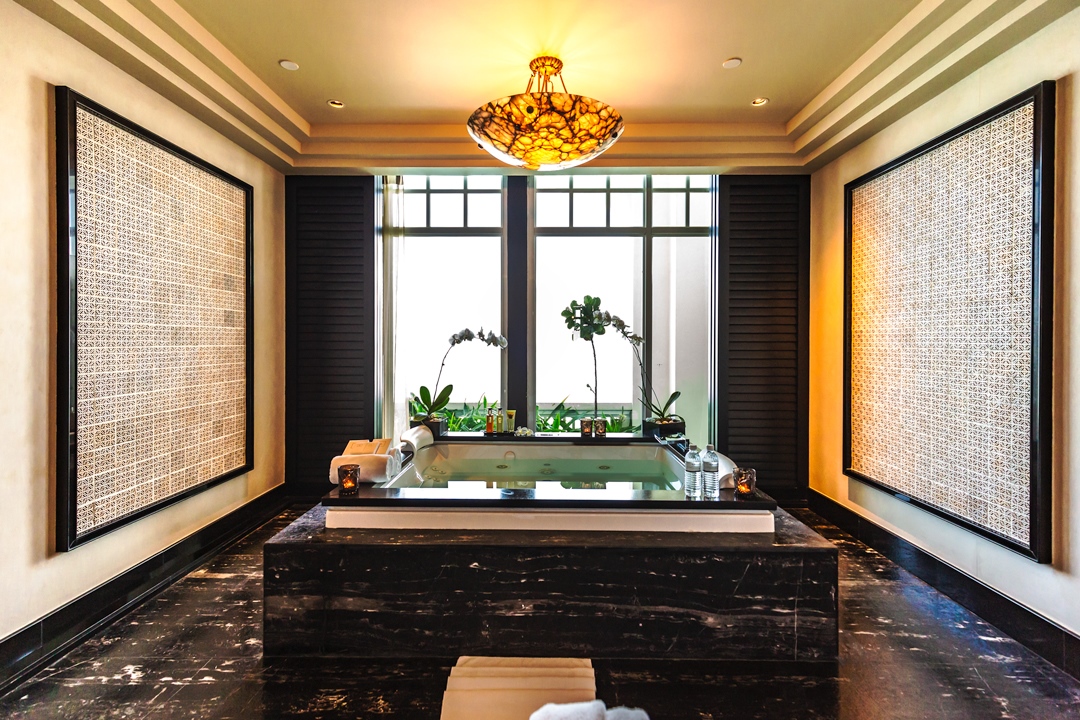 Pamper
Give in to a complete tropical sensory experience at the Mirage Spa,
EAT & DRINK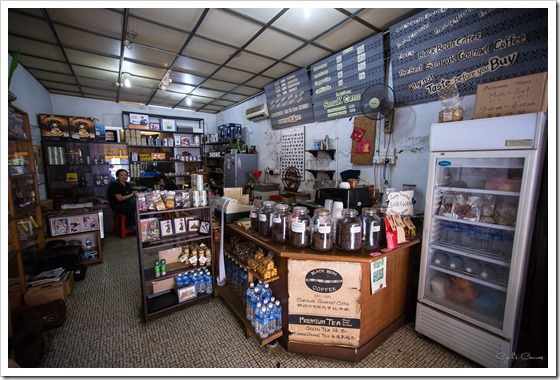 Best Place For Coffee
Black Bean Coffee, Ewe Hai Street
Housed in a heritage shophouse along one of Kuching's most charming streets, Black Bean Coffee serves Sarawak's very own coffee called "Sarawak Liberica".
The beans are grown on small Bidayuh plantations then roasted by the cafe owner himself.
"It's so easy to follow your nose down the street to the cafe. The aroma of the local brew is so inviting. A cupful of love! " – Melia Linggi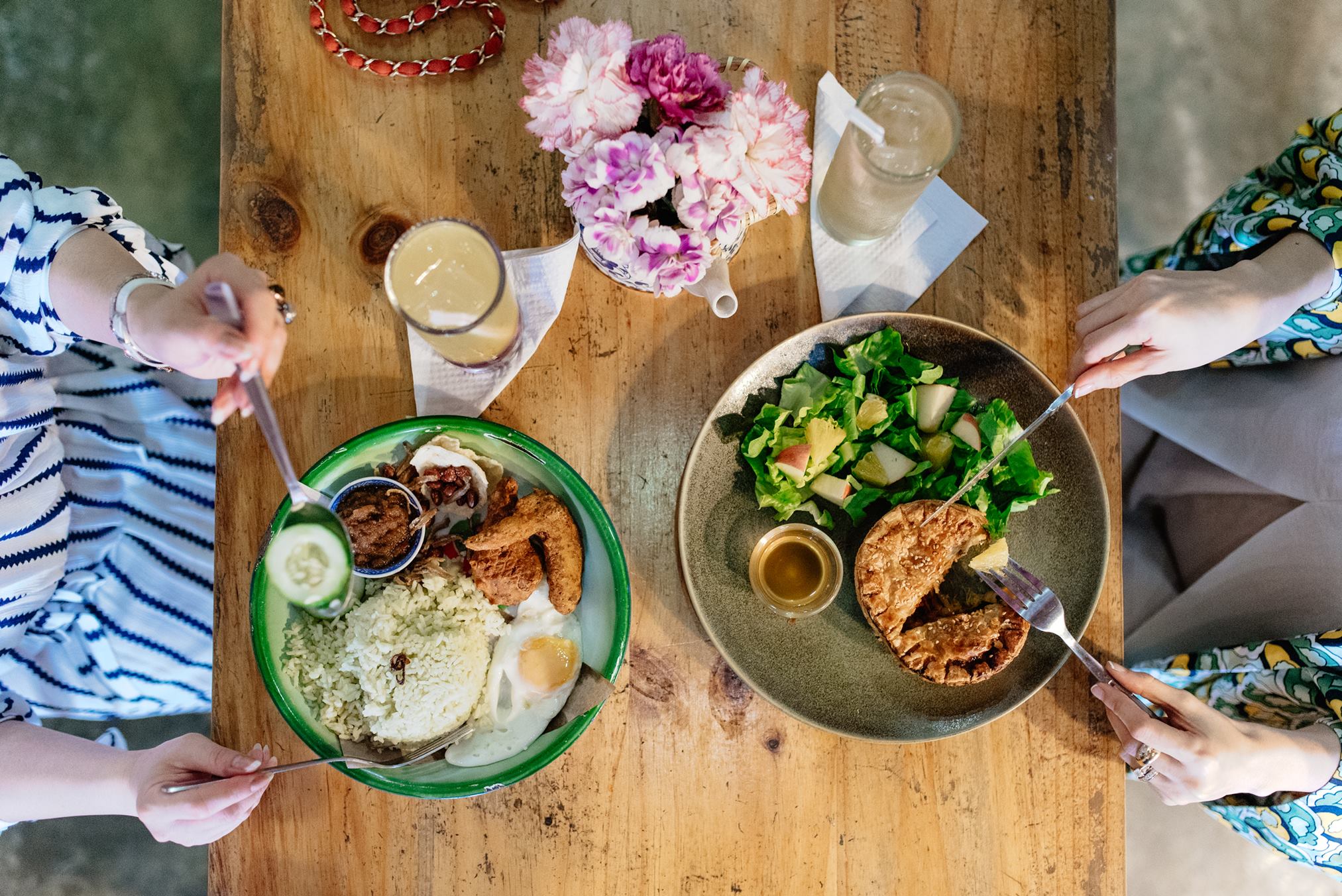 Best Brunch
Wonderboom, Green Heights Mall
Enjoy some poached eggs and cappuccino any time of the day. Yes, Wonderboom offers all-day breakfast. Clean and thoughtful food in a stylish, thoughtful setting.
" I love that Wonderboom has a kids menu complete with a kids corner with books and a large screen to keep them entertained.." – Sereni Linggi
Lima Tujoh, Upper China Street
Walk into Lima Tujoh and you are charmed by everything about it. There is history on the walls and delectable Nyonya flavours on the tables.
"It's all about the sambal! " – Melia Linggi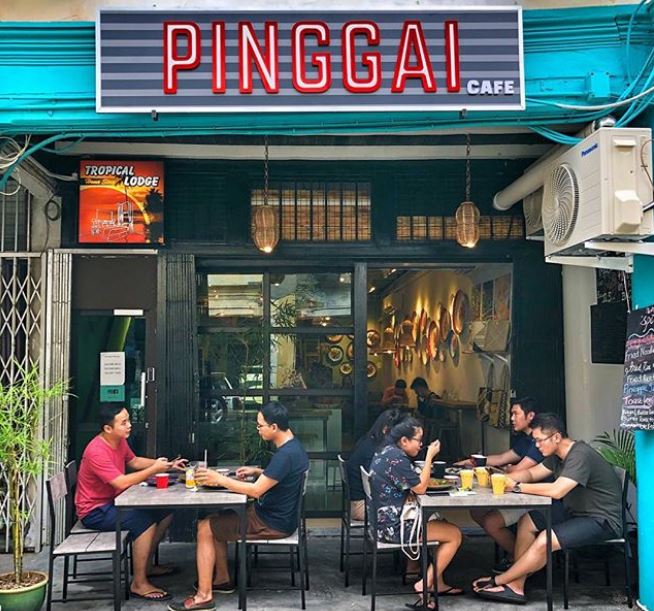 Quick Bites 
Pinggai, Upper China Street
Just a few doors away is the quaint Pinggai cafe — recently opened and specialising in local dishes such as dabai fried rice, lulun manuk (glutinous rice in a pitcher plant)  and other Iban delicacies.
"I love Pinggai for their quick service, friendly owners and of course the Dayak food." – Sereni Linggi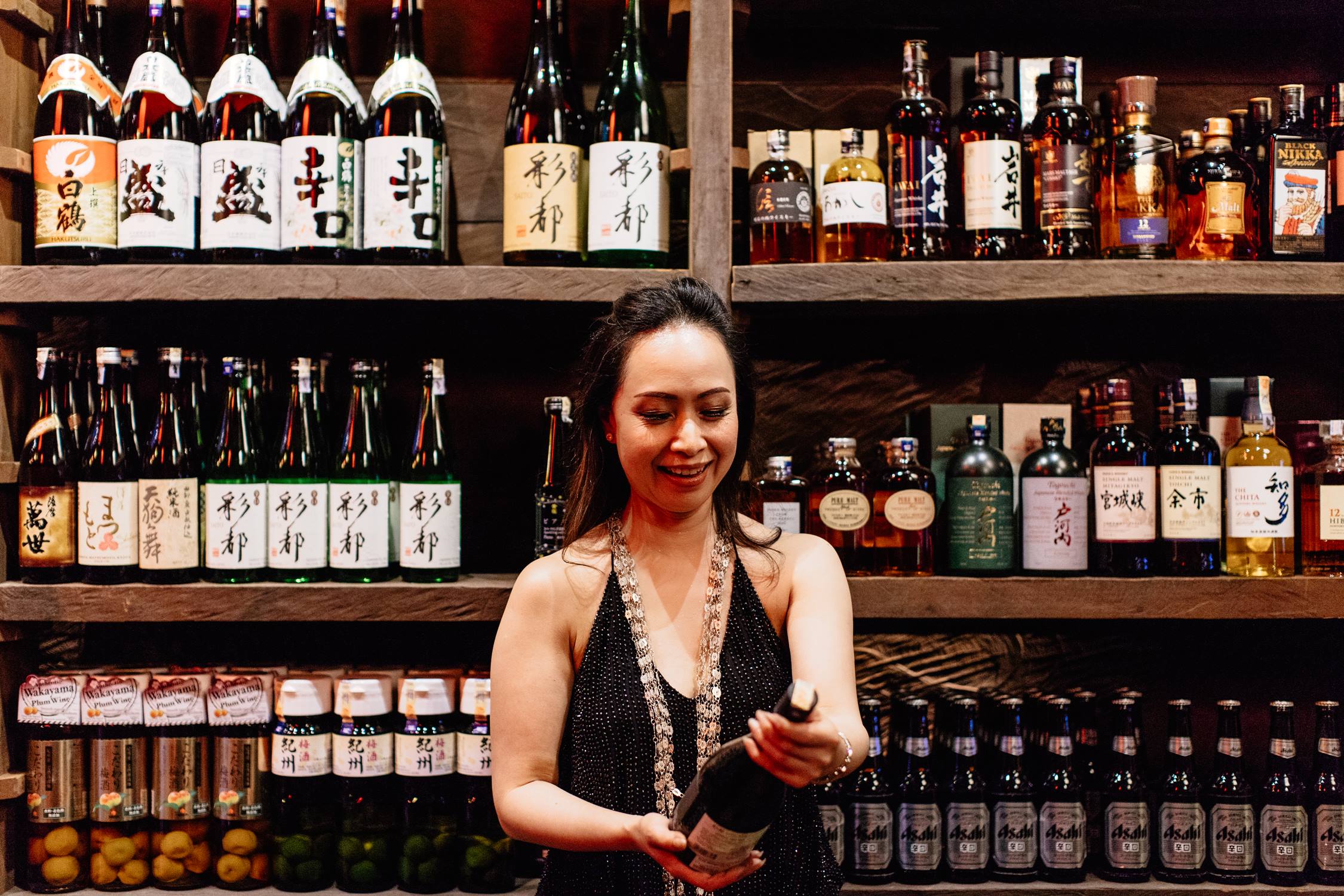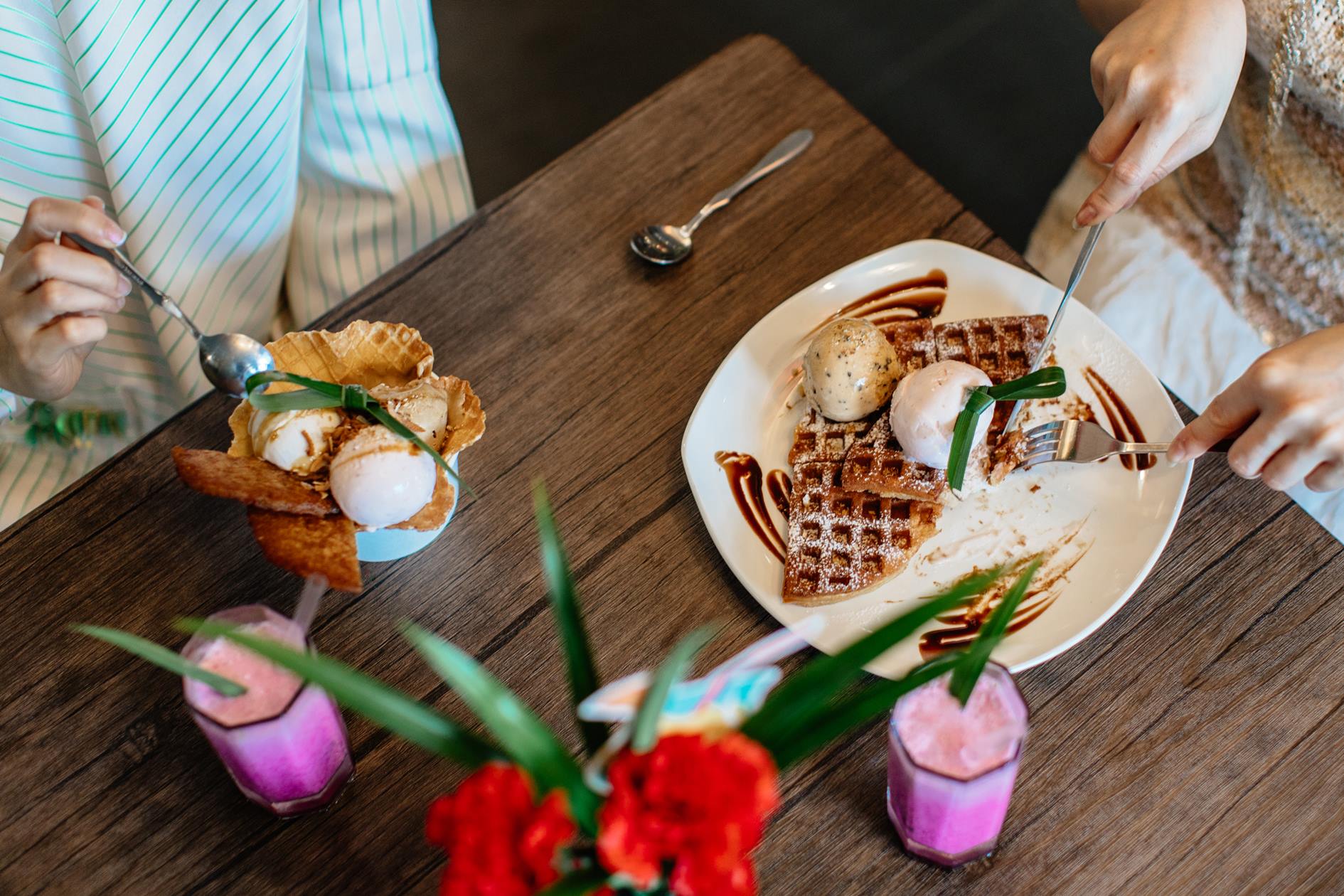 Dinner Winners
Lepau, Ban Hock Road
There's a sape player in a feathered hat and a sultry open-air terrace, but the star attraction at Lepau (a Kayan term for 'farm hut') is definitely the food.
Winner of Malaysia Tourism's Best Innovative Ethnic Restaurant 2018, this is Orang Ulu cooking at its best with foraged jungle greens, umai, and prawns with tapioca.
"Bonus tip? There's an open-air karaoke right across the road if you dare!" – Sereni Linggi
Zinc, Tabuan Road
The bar has an impressive selection of gin; the kitchen serves black squid-ink paella, grain-fed tenderloin in a whiskey sauce and their Sarawak Laksa comes on a pizza. Zinc is bold and beautiful.
"The tastiest paella in town. Come rain or shine, the best seats are outdoors on the terrace surrounded by staghorn ferns." – Melia Linggi
Cocktail Hour
Kyushigai, Ewe Hai Street
The red-tiled temple wall next door forms the backdrop to a gorgeous Japanese-style alleyway where customers can sit at a hatched bar that opens onto the restaurant kitchen.
A fabulous selection of whiskey lines the wall and the premium sake is served in works of glass art.
"Kyushigai is performance art." – Melia Linggi
Sweet Satisfaction
Cocopuri, Jalan Tun Jugah
Cocopuri brings desserts to a sinlessly sweet level with its use of fresh all-natural ingredients; putting a scrumptious Sarawakian twist on old classics.
The original coconut ice cream is heavenly but do try the Teh C Peng special and don't miss the sweet potato waffles.
"A delicious dessert joint that is both vegan and Sarawakian in cuisine. I never thought the combo could exist harmoniously but here it does!" – Sereni Linggi
STAY
The Marian Boutique Lodging House, Wayang Street
This is how you nail a space conversion. This charming colonial black and white lodge was once a church boarding house.
Stories of yore hang on the walls, salvaged timber stairs invite you to climb them and the achingly cool Granary Cafe was once a warehouse storing grain. 
"The best views of Kuching can be found at this historic building turned boutique hotel." – Sereni Linggi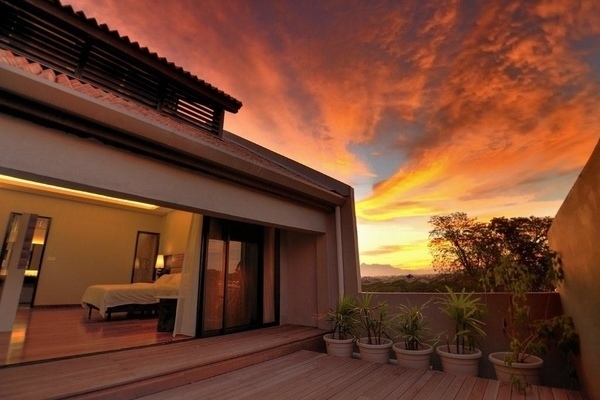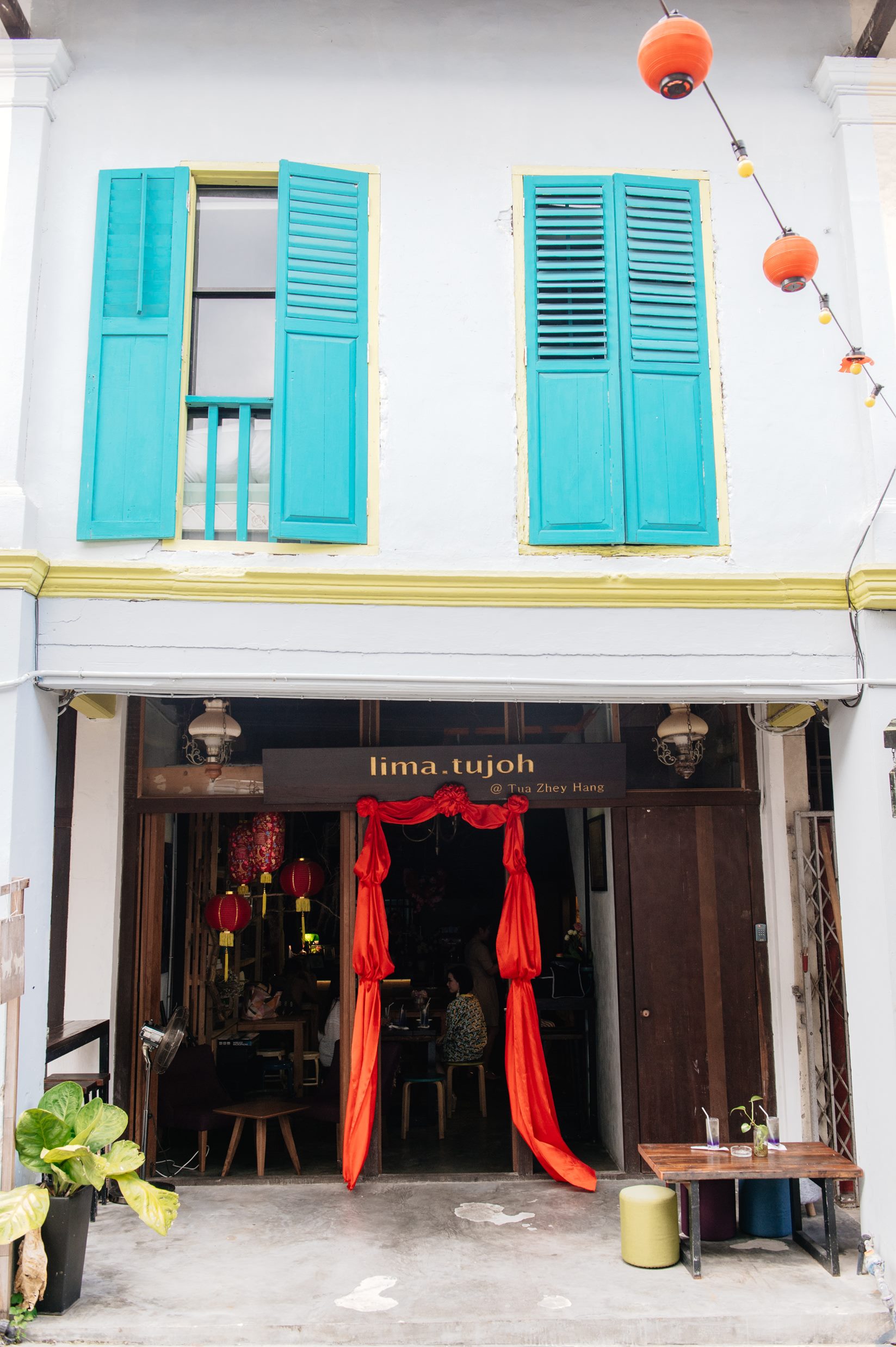 Cove 55, Santubong
Coolly contemporary and oozing ethnic luxury, Cove 55 was originally the beach residence of an Iban family.
With the South China Sea lapping at its backyard and the majestic Mount Santubong an impressive neighbour, the villa is an intimate retreat for those needing an escape into nature without sacrificing their creature comforts. 
"My favourite staycation for a sunset dip and sip then waking up refreshed to a spellbinding sunrise. " – Melia Linggi
The Ranee, Main Bazaar
The Ranee is located right in the heart of Kuching's Old Town.
Delightfully fusing tradition with modernity the gift shop offers very fine tuak alongside a colourful selection of ice cream.
"When you need a thirst-quenching drink after trawling the Main Bazaar, this oasis
which is also a boutique hotel is my go-to pitstop. " – Melia Linggi
Lima Tujoh, Upper China Street
Housed in a 19th-century heritage shophouse Lima Tujoh is rustic, cosy and feels like a favourite aunt's home.
Of course, this is an aunt who cooks up a storm and serves it in the superb cafe downstairs.
"The most charming guesthouse right in the centre of town." – Sereni Linggi
EXPLORE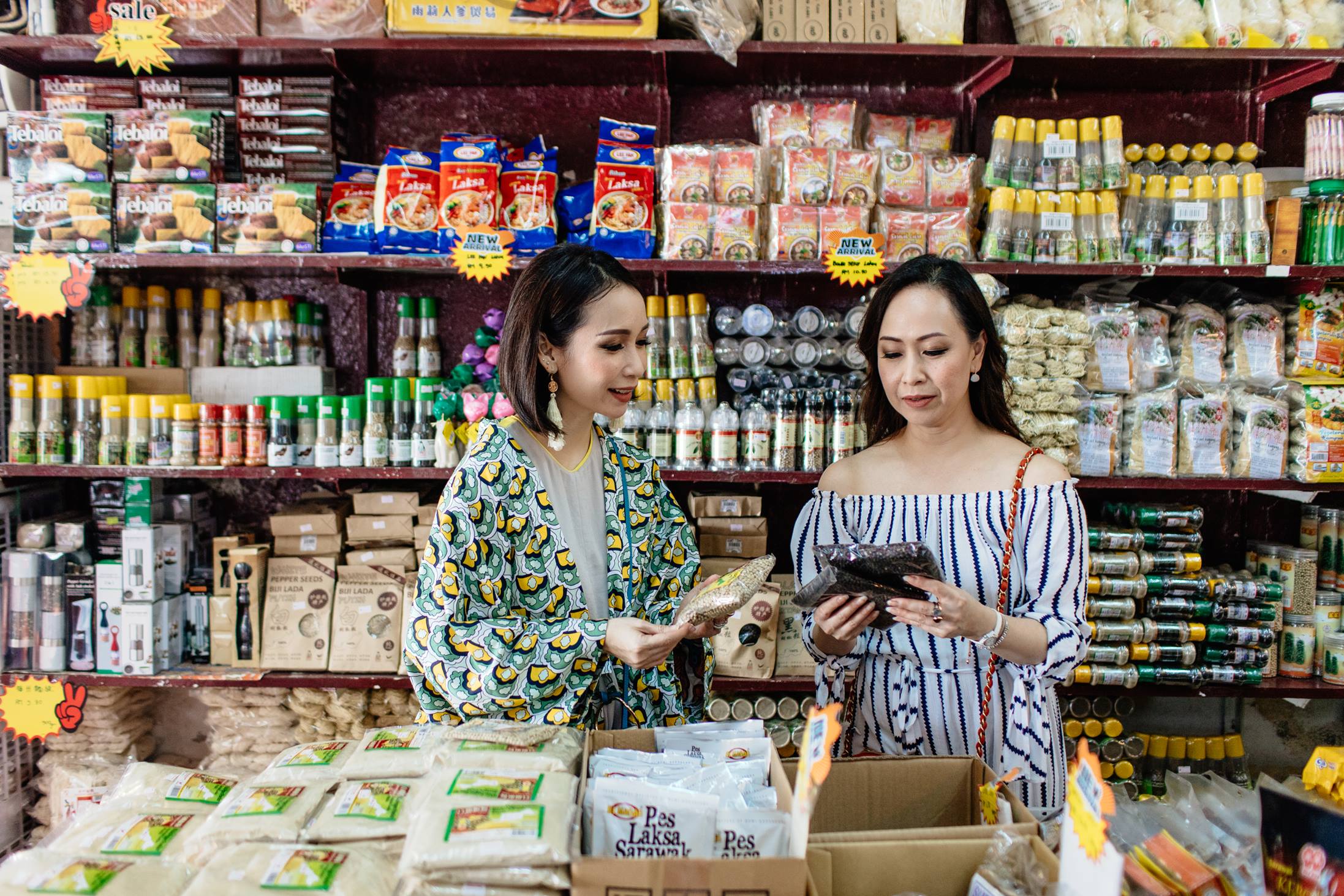 Market
Kuching is home to the best flea markets with different markets opening around the city almost every weekend.
Find time to check out the weekend market at Green Heights Mall and The Granary's Small Town Art Market. 
"The Green Heights Mall flea market is themed so you don't see the same products for sale each weekend." – Sereni Linggi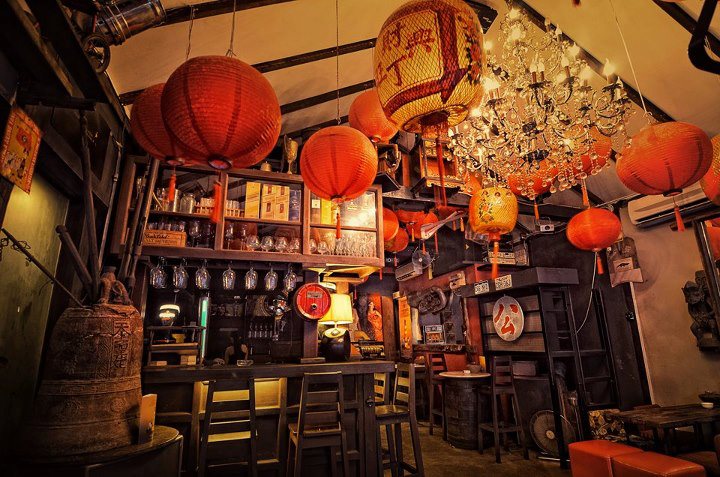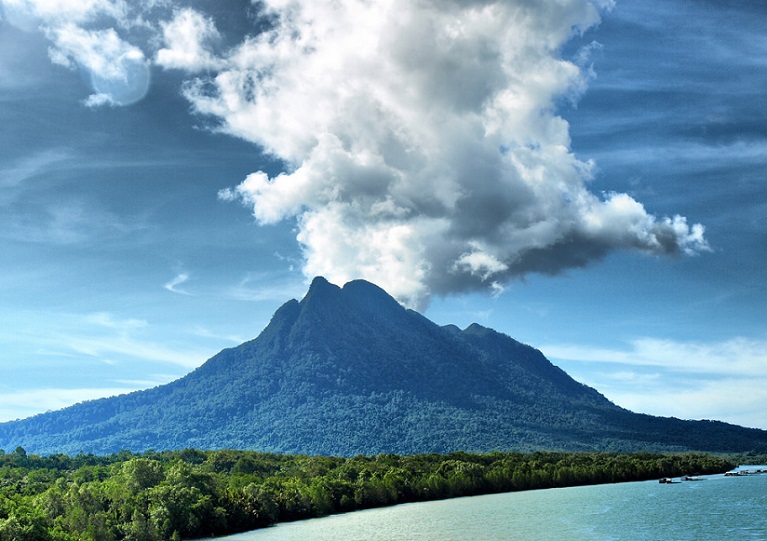 Bars
The Hornbill Bar at The Sarawak Club, Jalan Taman Budaya
This is where one goes to bond with the most fabulously eclectic bunch of karaoke enthusiasts whose average age is about 65.
"My favourite pastime is definitely a good (screaming) karaoke session with plenty of laughs and bad singing." – Sereni Linggi
The Junk, Wayang Street
The Junk comprises of five different spaces within three shophouses along Wayang Street: Junk Restaurant, Junk Bar, Red Room Karaoke Lounge, Backstage, and The Living Room. Access the establishment through a warren of narrow alleys and staircases you'll find the place is filled with antiques from the personal collection of the owners, hence the name. 
"Fabulous and fun labyrinth of bars and bistro-like food.
The hospitable and creative owners are ever present and make you feel like you're a guest in their home " – Melia Linggi
Adventure
The mythical, majestic Mount Santubong is really worth the climb. Standing at just over 800 meters tall with challenging trails and a spectacular view of Kuching in the distance, the Damai peninsular and the South China Sea. 
"You have to climb it once in your lifetime! "  – Melia Linggi
SHOP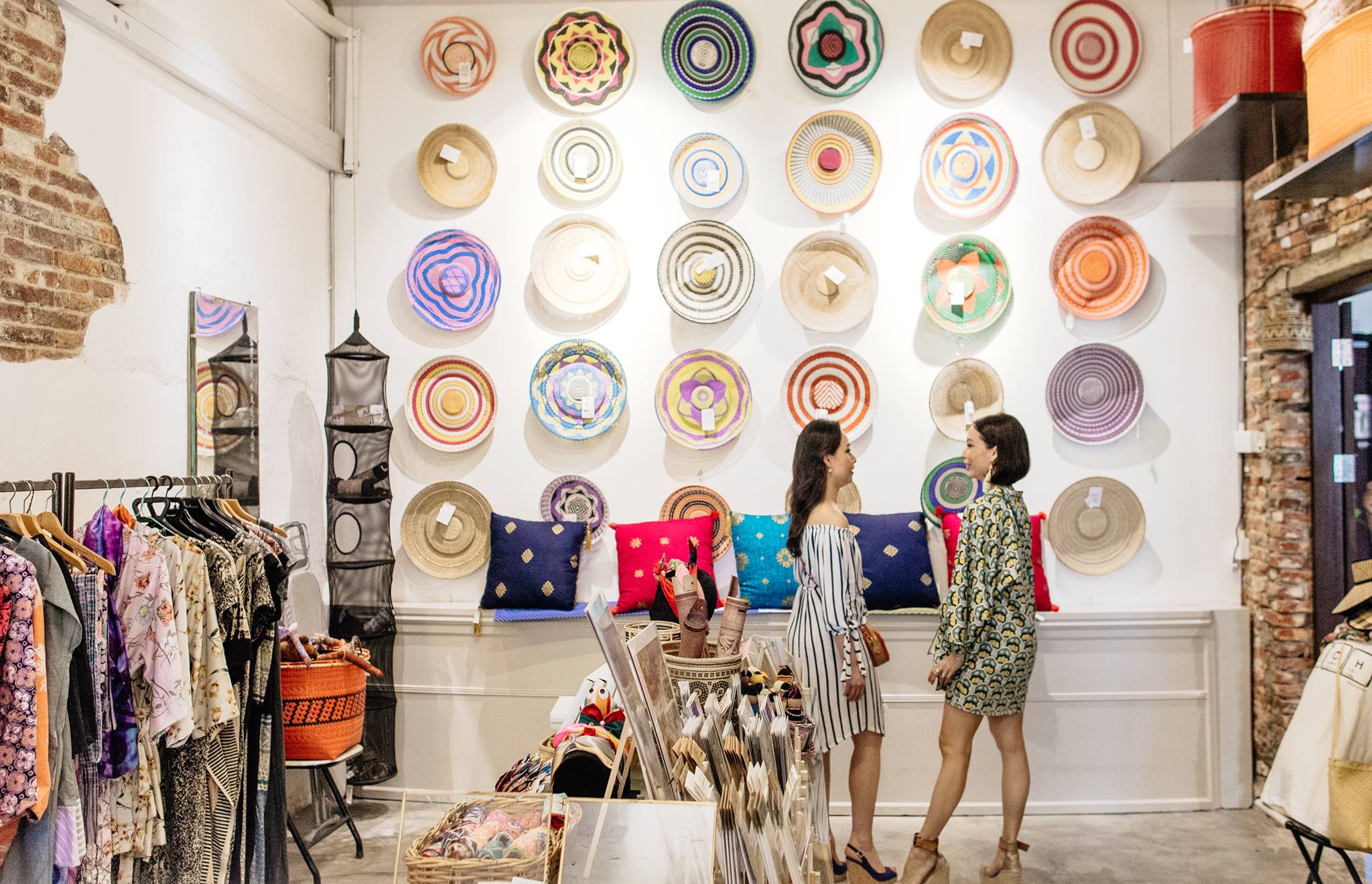 Local Treasure
Scour the shops of Main Bazaar for all things Sarawak from kitsch tribal cat carvings to their famous kuih lapis to a fantastic array of tribal beads. On the tiny lanes off Carpenter Street, there are tin toolers that can custom make anything from baking trays to dice shakers for the curious local game holo chim.
Ethical shoppers can head to Wonderboom for some seriously lovely woven ware from the Penan Women Project or The Ranee of Sarawak Gift Gallery for their gorgeous upcycling of discarded fan covers.
"You can't leave Kuching without buying laksa paste and kuih lapis from Razz Cakes." – Sereni Linggi
"The best buys in Kuching would have to be the unique, clean eats. Midin fern, daun sabung, salt from the highlands, engkabang butter and local pepper. " – Melia Linggi
Literary Hub
Le Parlour Cafe Studio, Bormill Commercial Centre
Read for free in a beautiful space where the plated art is edible and the service warmly welcoming. 
"Le Parlour Cafe Studio has the most amazing second-hand book shop attached to it."  – Sereni Linggi
PAMPER
Spa
Mirage Spa, Jalan Padungan Lama
Start with the soothing floral foot spa before moving on to a rejuvenating body polish using local lulur, followed by a nourishing cocoa wrap. Finally, reward yourself with the exquisite torment of a deep tissue massage for an hour or why not make it two. 
"There's an old school aura here that enhances the relaxing ambience. My brain lightswitch goes off as soon as I enter the front door." – Melia Linggi