"My style is intentional and perfectly curated – this collection feels like it came directly from my closet," said GIVĒON.
Under the lens of David Paige against the unique landscapes of Pedernales Falls in Texas, American sing-songwriter GIVĒON and model, Quannah Chasinghorse come together for Chapter 2 of PUMA x Ami .
Inspired by the thirst for freedom and exploring new horizons, the collection mixes PUMA's sportswear heritage and AMI's flair for tailoring, creating a well-rounded, Winter wardrobe. "I wanted this collection to be a perfect balance between our two worlds," says Alexandre Mattiussi, Founder and Creative Director of AMI. "The goal was a playful, colourful collection, rich in volume and in extravagant details. It is a new chapter on the story we began developing during our last collaboration. We are now taking things further," he adds.
The collection blends outdoor design elements and tailoring know-how, which creates a sense of chic. This second chapter is spanning 20 different styles across both men's and womenswear as well as outdoor and hiking-inspired elements. From wardrobe essentials such as hoodies and sweatpants to cosy pieces like trousers and functional fleece jackets. The season looks will be filling up with a vibrant palette of bright colors.
The PUMA x AMI logo – AMI's signature AMI de Coeur symbol merged with the PUMA stamp – is featured across a range of pieces in the collection. Furthermore, shoes remain timeless, with the Rider sneaker offering a knowing nod to 1970s style. Not to forget about the accessories embodying in true AMI fashion.
"I enjoyed this experience so much, I felt honored that PUMA and AMI chose me to be the face of the campaign, both are amazing brands that align with who I am."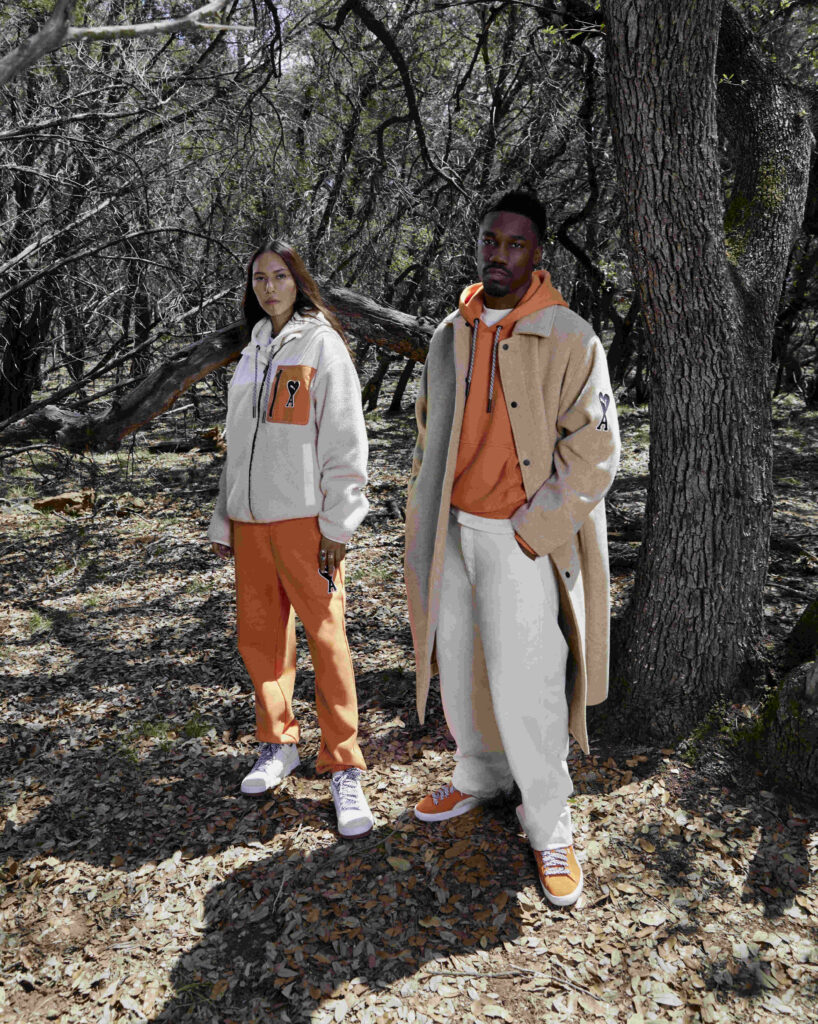 The new PUMA x AMI collection is now available on PUMA.com, and in-stores with a price range of RM 299 to RM 1,699.
More stories at BAZAAR Man Fashion.