Hugo hosted Soho House's Pop-Up 2022 Party during Palm Springs weekend.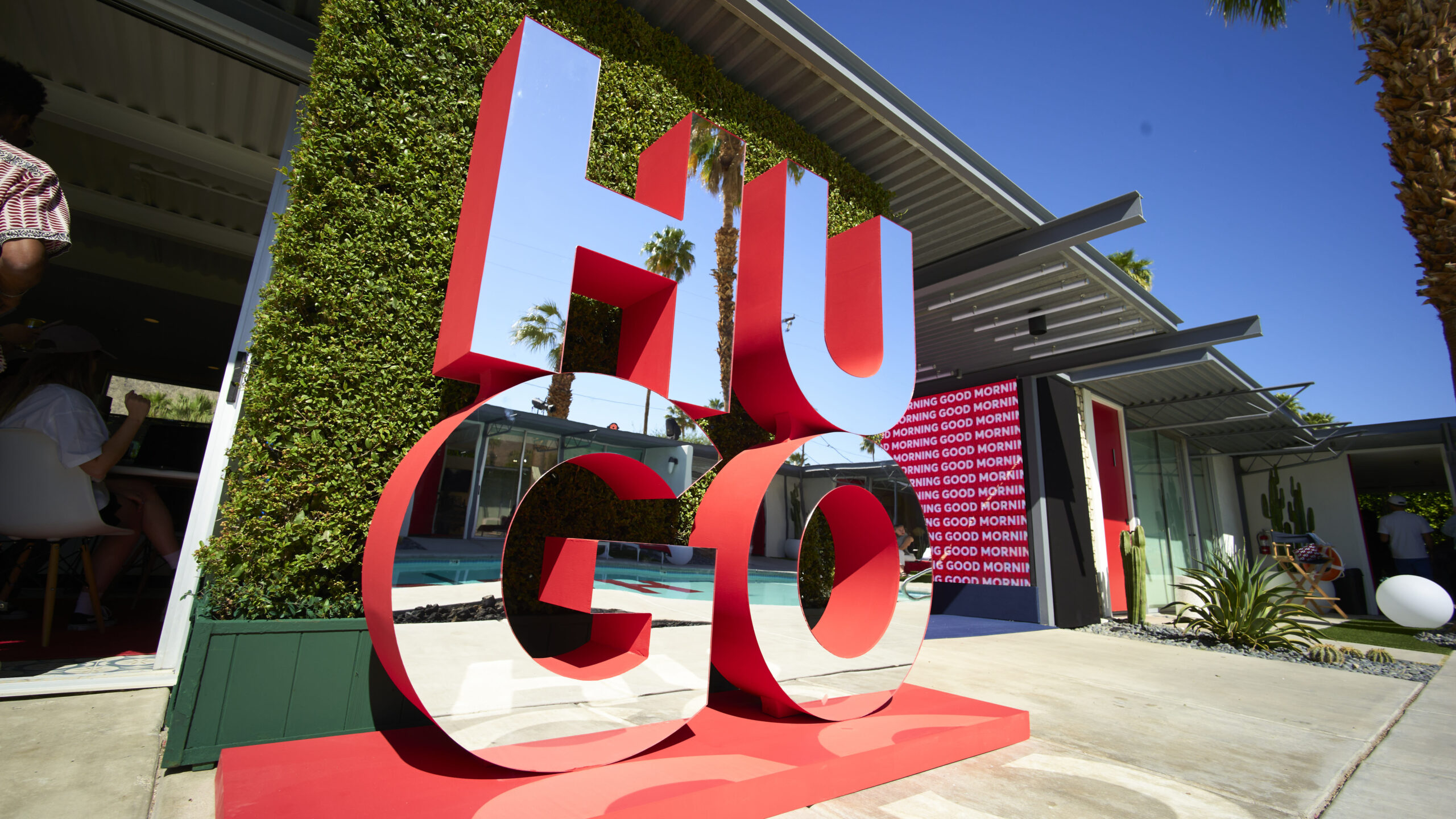 Coachella festival wasn't the only event that kicked off. HUGO hosted a series of events for those spending their weekend in Palm Springs from the 15th-17th of April. The label opened the Hugo House "A creative hub for TikTokers and Talents", and the exclusive Hugo x Soho Desert House, a pop-up by Soho House.
Hugo took over a boutique hotel in Palm Springs' downtown district and transformed it into HUGO House, setting up the venue with their brand colour codes of red, black, white, light installations, a denim walkway and many more.
Throughout the three days, along with HUGO Eyewear partner Safilo, the house ran "a jam-packed schedule of events, including workshops and poolside happy hours for a real community vibe".
HUGO Eyewear collections.
The label has been debuting many scores of events in recent years as the brand aims to reach an affluent young audience, with a positive impact on its sales figures. High profile TikTokers – attendees including Markell Washington, Benji Krol, Neon Eubanks and "Euphoria" actress Chloe Cherry, and plenty more content creators sojourned in the House for the weekend.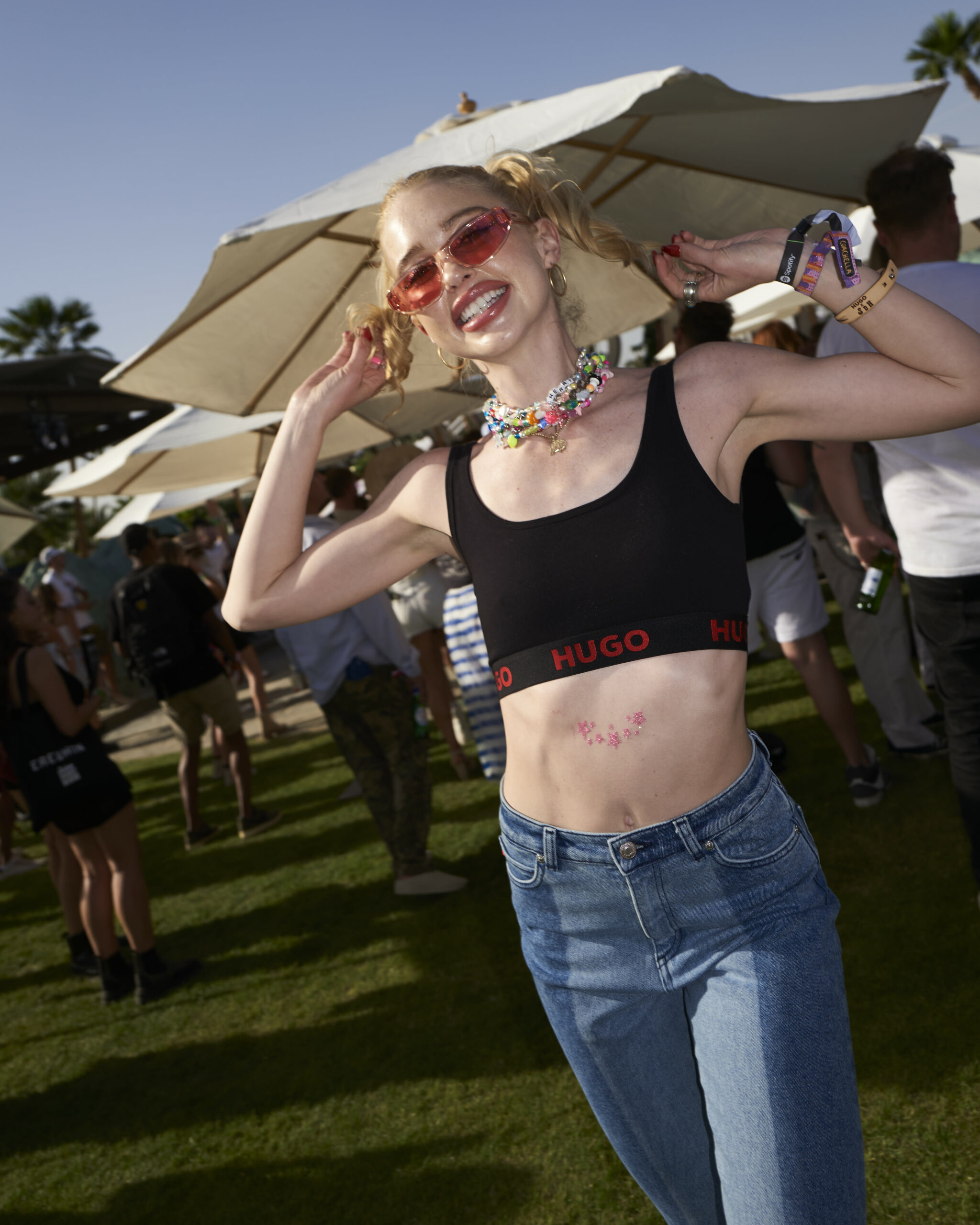 A hotel room was provided for each guest to decorate to their own personal taste. TikTok show, What's Poppin' Davis Burleson reported his day-to-day activities from inside the house.
Among the guestlist for social media influencers were Michael Le and Tiffany Le, Avani Gregg, Anthony Reeves, Ehiz, Nia Sioux, Pierre Amaury Crespeau and Harry Tate who "stopped by to create engaging content to further highlight the brand's first TikTok activation", which included the hashtag #HUGOYourWay, shared with millions of followers around the world.
Guests were able to personalise their festival looks with an embroidery session, a fun activity was also held during the last day where guests get involved in a tie-dye workshop with a group of local L.A designers, which was followed by a brunch at Melvyn's Restaurant & Lounge.
HUGO Brunch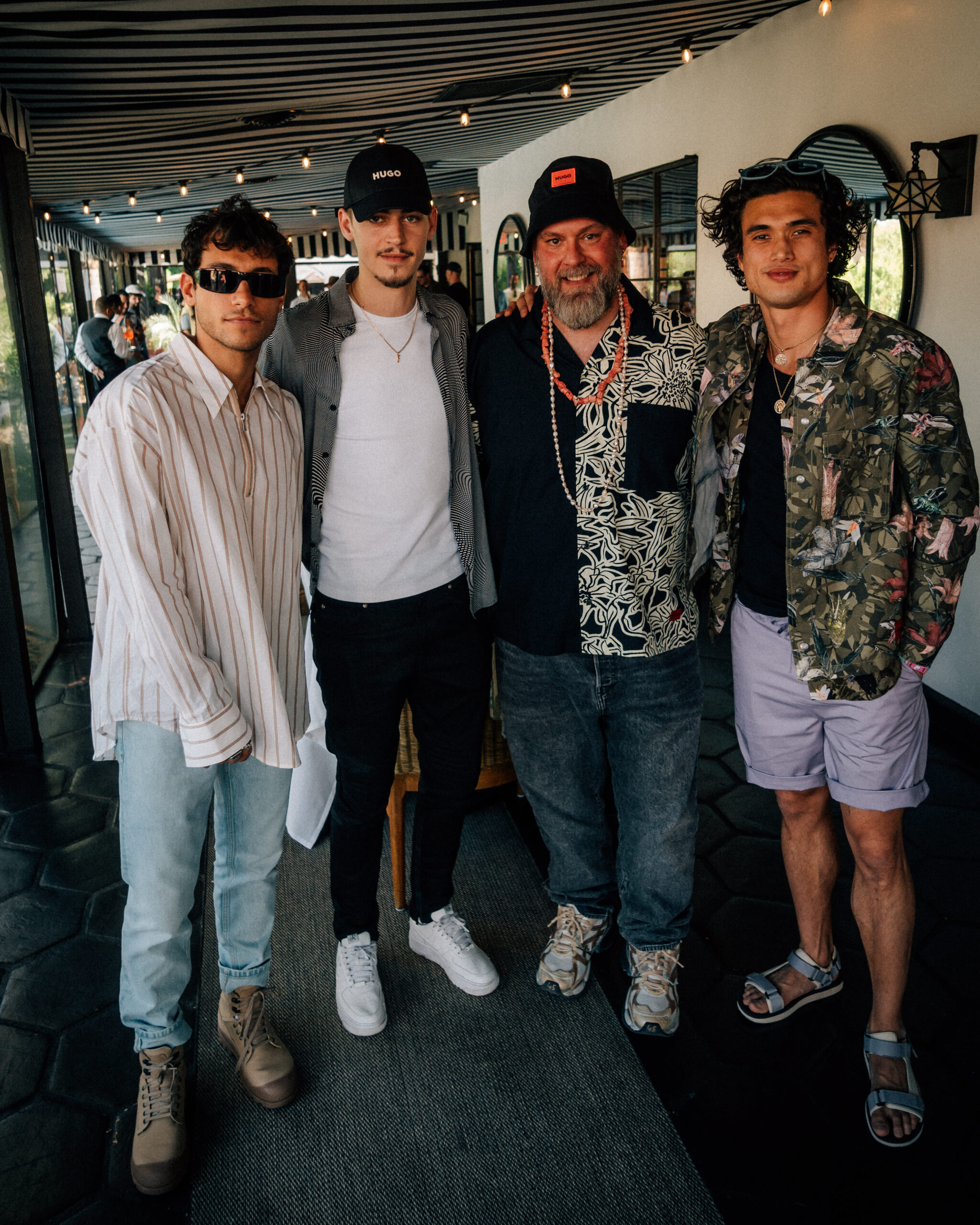 All through the weekend, Hugo and its partner Safilo provide entertainment for their guests, including a live performance by brand ambassador Big Matthew. The guests who attended the events were all dressed head to toe in HUGO – with some wearing LED-lensed giant Hugo sunglasses (from its Eyewear collection) that screamed elegance and sobriety.
With an exclusive festival-inspired edit, vibrant colours, allover logo prints, and unique graphics, the looks are available to shop online and in-store.
– – – – –
All images courtesy of Hugo.