Recent trends in menswear have proved how much men's bags are being accepted more and more lately. Men have gone from carrying a single wallet to bags of various sizes, with the belt bag and mini crossbody more prominently seen as everyday accessories. Both stylish and practical, these compact styles allow you to carry your essentials - keys, wallet, and phone – safely while flaunting an unexpected edge to your look. Looking for a new one? Below, you'll find our edit of favourite styles to hit the stores recently.
Gucci Off the Grid Grey Belt Bag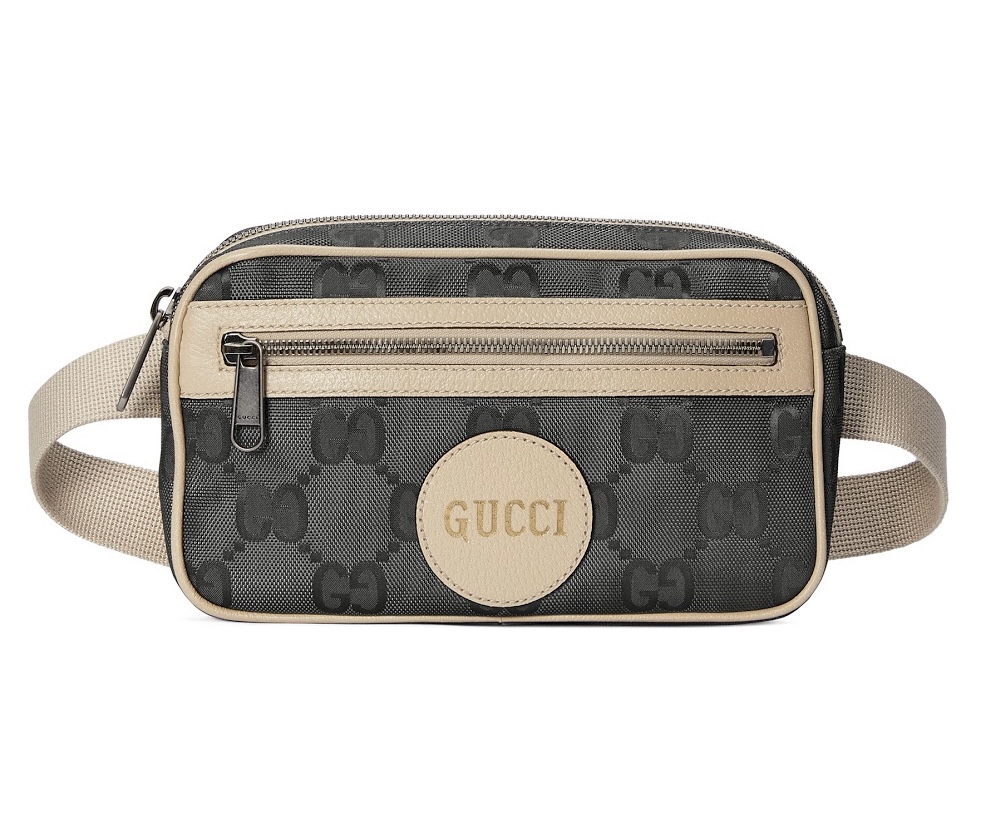 The organic, recycled and sustainably-sourced collection expands with a new anthracite grey shade. This bag is made using ECONYL®, a regenerated nylon made from nylon waste, and decorated with the Gucci monogram and ivory trim. Designed for those mindful of the environmental impact, this versatile piece is a great option for your travels.