Money Heist: Korea is ready for action in Kuala Lumpur.
Successfully establishing its presence in Malaysia, Money Heist: Korea has buckled up to launch the ultimate heist. The doors to the Joint Economic Area (JEA) — Cawangan Malaysia at No. 7, Jalan Batai are open to welcome you from June 25th to July 10th. What's interesting, no audition is required to experience this fun!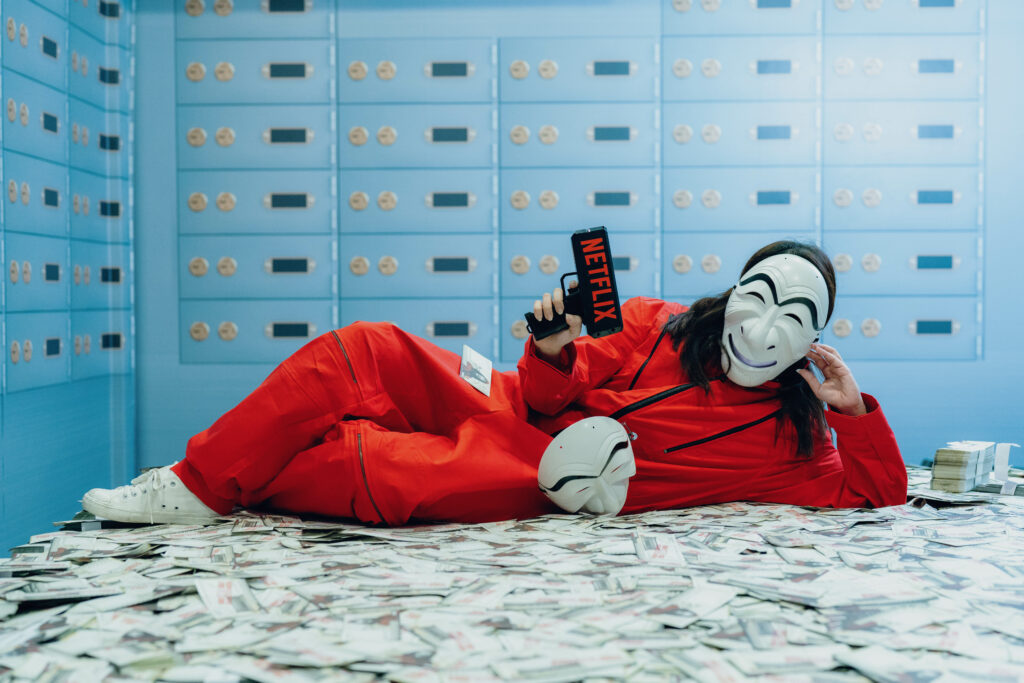 Set in motion as soon as you walk upstairs — In Tokyo's room, race against time for a treasure hunt, hack into the JEA's computers in Rio's room, and hone your observation skills in Nairobi's money-printing room. Keep the goods you gained since you will need them to unlock the final vault that stands between you and your goal. We believe all players are aiming for the mountain of cold, hard cash.
Let's see what the game has in store for you: