First introduced during the Versace Autumn/Winter 2020 runway, Versace's Trigreca sneaker was designed by the celebrated footwear designer Salehe Bembury. Since then, it has become a legendary staple in the House's sneakers selection. As part of the sneaker's Spring/Summer 2023 update, Versace has unveiled a stunning video displaying the works behind the Trigreca sneakers.
The Trigreca sneakers gets its name from the three different executions of the famous Versace Greca motif incorporated into its design. The Greca motif can be found on the toe stripes, midsoles, and outsoles. The sneakers also features other notable iconic symbols of the House, such as the Medusa head on the sole and the coordinates of Versace's home in Milan, Via Gesù 12, printed on the upper. To provide maximum comfort, the footbed features a unique cork-based 'Greca Cushioning System' construction.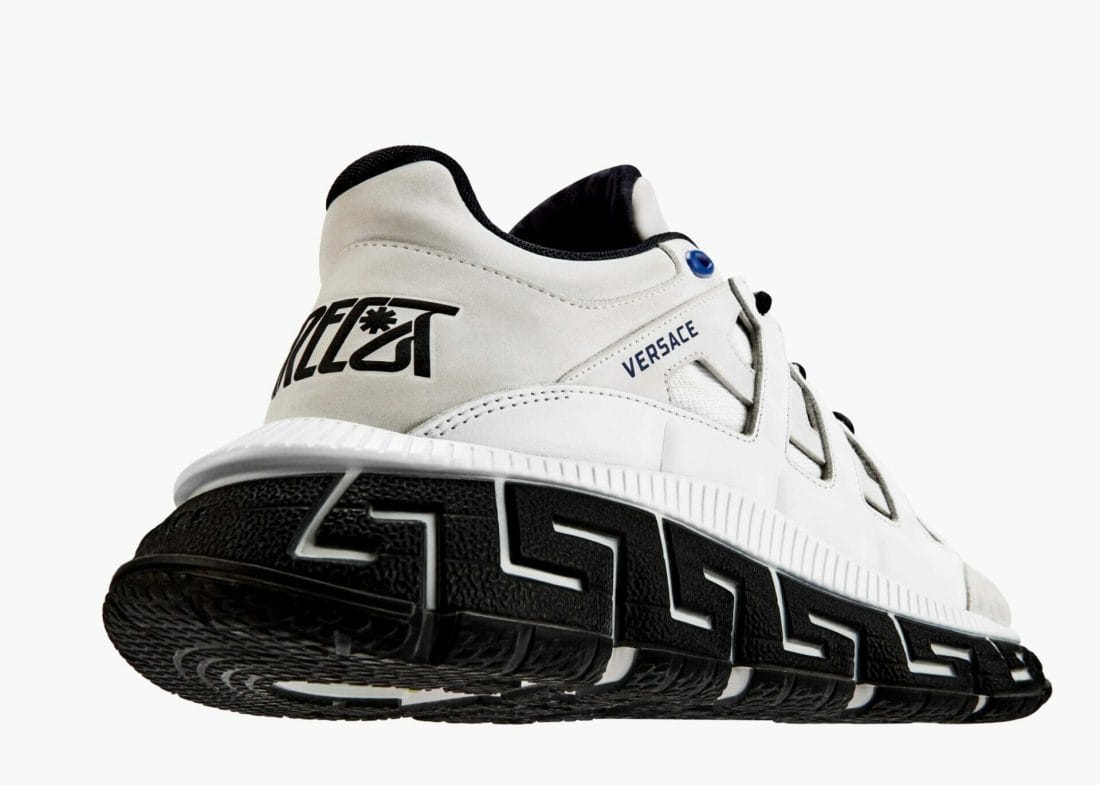 The video showcases an insightful and captivating look into the intricate technical works behind the production of the Trigreca sneakers. It exhibits the remarkable precision and detail of how the sole unit is assembled and painted by a robot. The exceptional craftsmanship and commitment to excellence reflects Versace's dedication to creating exceptional and timeless pieces.
The Greca trademark symbolises unity and infinity. Representing a continuous message which connects Versace's cultural and design origins, the Greca motif links Versace's past to its present. As seen in architecture from classical antiquity, the pattern surrounds the Medusa head signifier, emphasising the brand's commitment to timelessness.
Discover the Making of the Versace Trigreca sneakers and learn more about the Trigreca goddess on Versace's website.