Under Control
With more than 50 years of hair care expertise, Milbon is committed to pushing boundaries when it comes to promoting healthy, beautiful hair from within. For a quick fix with long-term results, look no further than Milbon's Smooth Treatment. Transforming damaged hair to dream tresses, this miracle worker will reform unruly hair to reveal a sleek and silky finish in one treatment.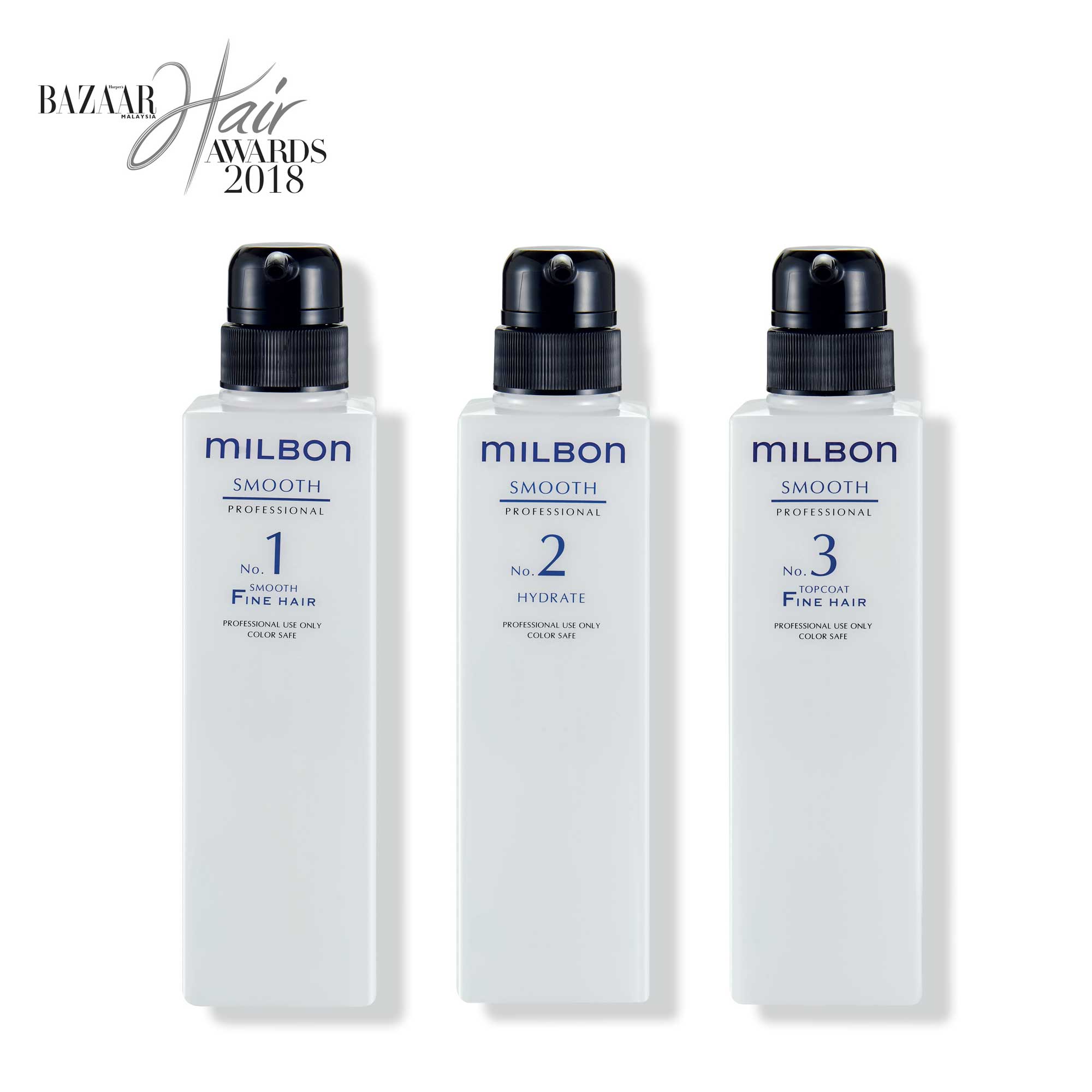 Why BAZAAR Loves It
Trusted by 40,000 salons globally, Milbon's treatment pampers and deep conditions the hair with three steps, which will combat knots, tangles, and damaged follicles. The groundbreaking SSVR-Silk ingredient also improves hair texture, giving it an immediate boost from the inside out.
Confidence Booster
Feel the softness as this treatment is massaged into each strand to repair broken cellular structures. Coupled with a home care kit and weekly boosters that address everything from volume to scalp care, this treatment truly goes the distance for you. Consider your hair woes, solved.
Available at Number 76 Hair Salons nationwide. www.number76.com