BAZAAR reveals the 75 exclusive winners of Spa Awards 2018. Indulge, relax, and find peace with high-tech treatments and all-natural rituals— only at these picture-perfect spas.
BEST ULTRASONIC FACIAL
Premier Plus Facial, RM648 for two hours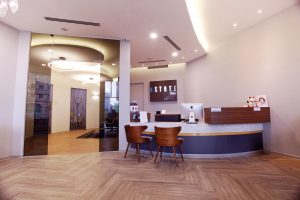 Start Fresh
When the negative effects of a highly demanding workload, round-the-clock travels, and gradual ageing start to catch up with the skin's appearance, address the matter with Astute Clinic's Premier Plus Facial. Going beneath the suface level, this treatment restores life to dull, lacklustre skin with fast-acting serums and groundbreaking technology.
Perfect Polish
By incorporating ultrasonic sound waves into the process, this six-step facial is more effective and quicker than most conventional methods. In just one session, blackheads and dead skin are eradicated, skin is cleared, and smooth porcelain skin is revealed.
Roll With It
Each session doesn't just clear congested skin, but also remedies skin issues related to ageing. Using a vibrating roller ball probe, rhythmic pulsations give skin a tighter lift, whereas the gentle hydrodermabrasion machine stimulates the production of collagen. Time to have Astute Clinic on speed dial—stat!
L2-18, 2nd Floor, DC Mall, Damansara City, Kuala Lumpur. Tel: 03-2856 6188