It's been 6 years since the start of the Sunnies Studios brand. How did the idea to start a subsidiary beauty line come from a food and eyewear origin?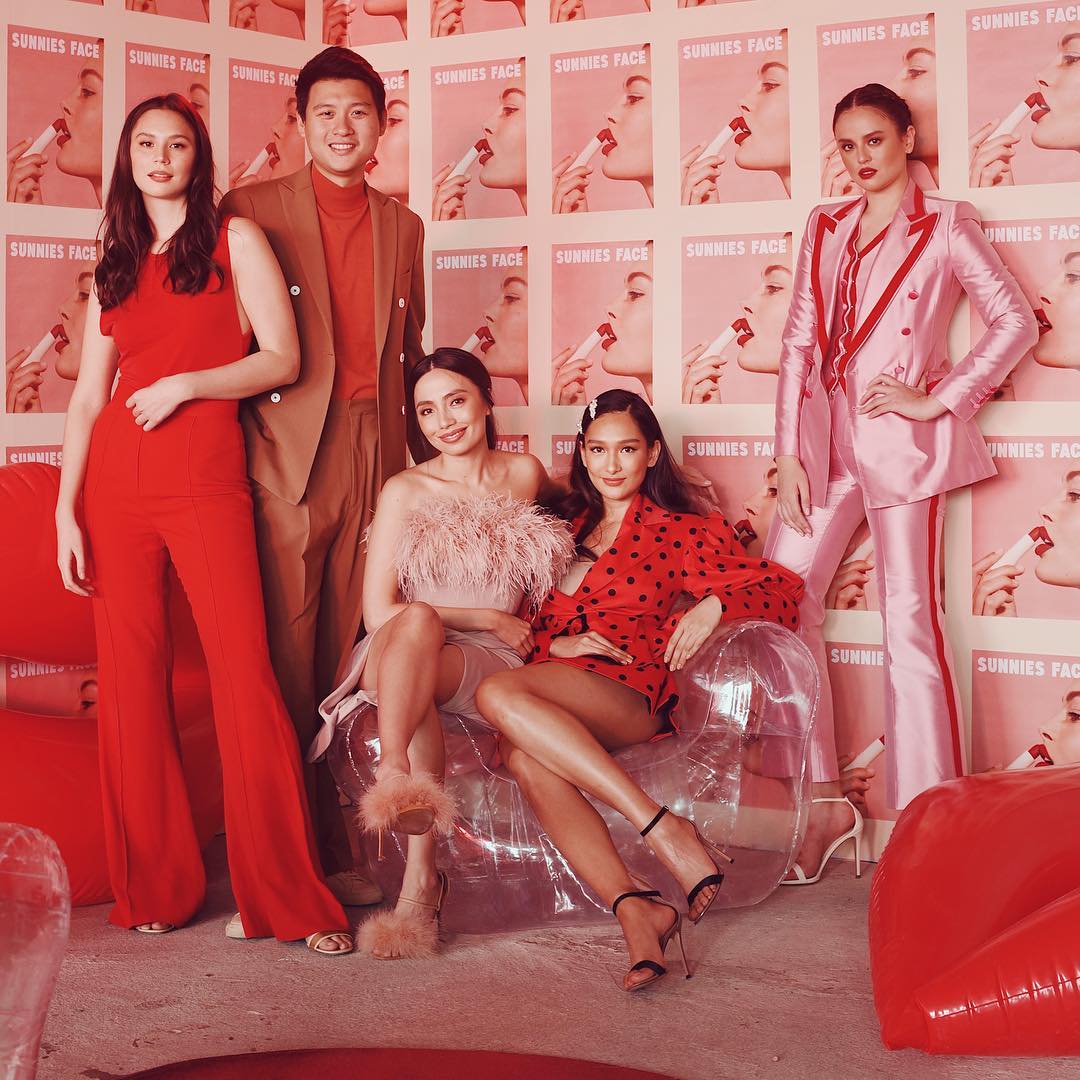 Our vision has always been about creating fun, quality products for everyone––and taking that idea, we saw the demand for eyewear and we thought, why don't we bring the same approach into different categories? You could say, eyewear was just our first proof of concept. We launched Sunnies Face on August 8, 2018. As four friends turned business partners, a makeup company has always been a dream of ours. A color-focused makeup line was our first idea but somewhere along the way, eyewear just took over our lives but we believe everything we learned from our first three companies helped us prepare for what could be the biggest category among our brands. It was literally years in the making. It's a major milestone and a dream come true for us.
It's amazing to see an Asian beauty brand thrive in such a saturated industry. Who and what do you owe that success to?
As makeup consumers and beauty junkies ourselves, we develop our products based on what we think could be better, or what's missing in our own kits—the same way we listen to what our customer wants, and we put them on the forefront of our decision making process. Sunnies Face is beauty that gets you because it's our dream makeup line that we developed by putting together our shared obsessions with beauty. It was years of saying "I like this, but" with hundreds and hundreds of products available in the market. It's everything we love about makeup that we think you might love too. Our ethos is to deliver quality makeup products with the best-of ingredients, innovations and luxury formulas––all without the luxury markup.
What sets Sunnies Face apart?
https://www.instagram.com/p/BmZy_Kehku6/
What differentiates Sunnies Face from everything else in the market, first and foremost, are the products themselves––it's our commitment as makeup lovers-turned-product developers to introduce singular and signature products that communicate who we are and what we stand for as a brand. With Sunnies Face: you're always going to get the best-of-the-best formulas, the most wearable colors, minimalist packaging, all at an accessible price.
How has Sunnies Face adapted to the pace of today's technology?
It's word of mouth, basically––our marketing is definitely spearheaded by all our efforts on social media and we put a lot of care into listening and gauging the kind of content our audience wants. At Sunnies Face, we like to engage with our followers as a means of growing a community. They have a hand in this just as much as we do. But speaking of getting our message out there and reaching different audience, we've been lucky with most of our social media placements and we definitely owe a great deal of gratitude to, as we like to call them, unofficial ambassadors of the brand––these are the makeup professionals and celebrities we've worked with on different campaigns–– that have gone on to recommend or connect us to different personalities or markets we would have taken longer time to reach on our own.
The newly launched Lip Dip has gotten such a positive response from the public. Why was it important for Sunnies Face to release a product like it?
Having tried and tested endless products in the market, we never found a liquid lip that was just quite right. The wear all-day liquid lipsticks would leave our lips looking cracked while the hydrating formulas would never have the shades or the finish we were looking for. Creating Lip Dip was all about developing a pigmented formula that felt right for us— easy-to-use and comfortable to wear, and also buildable and layer-able. For lips that look like the best version of your lips, Lip Dip gives you a new way of wearing color.
What would be your top advice for anyone that's just about to start their own beauty brand?
Clarity. Be clear on what your product is, who you are and what your brand stands for.
Sunnies Face is known to be exclusively sold in the Philippines. Are there any plans to expand to a larger audience?
There's definitely plans to expand internationally and there's a lot of exciting things in the works. Please stay tuned for that.
If your personality were to reflect one shade in the Lip Dip range, which would it be?
Lately? I've been loving LYSM. So much.