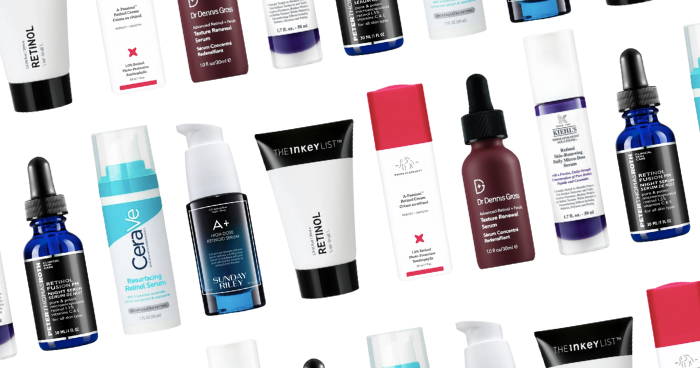 If skin concerns like enlarged pores, hyperpigmentation, uneven skin tone and texture and signs of ageing are troubling you, then investing in a retinol may just be what your skin has been craving for. Retinol works to essentially boost collagen production in the skin (aka the magic that gives you your youthful plumpness and elasticity). And as we continue to age, our production of collagen slows and we also lose a percentage of collagen in our skin each year that our body just can't keep up with to replace. To combat this, it's retinol to the rescue.
Retinol is a vitamin A derivative that intelligently quickens skin cell turnover, boosting collagen in the process. However, it's advised to only use retinol at night before bed as the exposure to UV light makes the product less active, which makes the use of it less beneficial. Also, be sure to use sunscreen in the day time to protect your skin as retinol can increase photosensitivity within the skin. With the ability to slow down signs of ageing, reverse sun damage and fight acne, here are our top picks of retinols to ease into your night time routine!
Retinols to Try Now
Sunday Riley A+ High-Dose Retinoid Serum
View this post on Instagram
Packing a big anti-aging punch, this advanced-strength retinoid serum delivers a 6.5% solution of stabilised retinoid blends and botanical, retinol-alternative extracts into the skin. It fights the signs of ageing and improves the look of congested and UV-damaged skin, while Hawaiian white honey, bisabolol, cactus extract and ginger balance and soothe the skin for the appearance of a calmer, even-toned complexion.
Shop the Sunday Riley A+ High-Dose Retinoid Serum here!