By: Syameen Salehaldin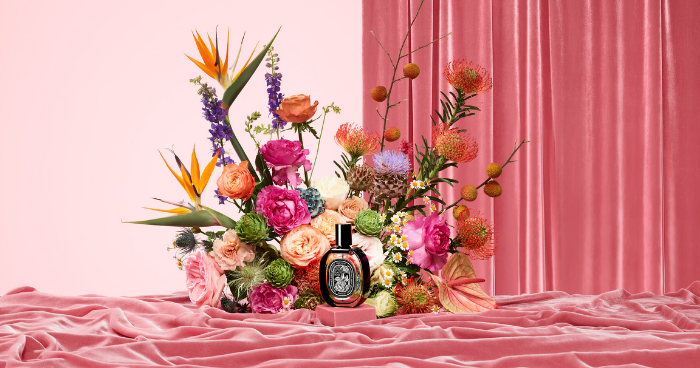 Paying homage to the whimsical, delicate rose, Diptyque welcomes a new addition to the Eau Rose family – an eau de parfum, riveting candles and a scented oval mirror finished with elegance and flair. 
Diptyque bloomed the family with a sibling to the eau de toilette. The newest eau de parfum features eclectic accents of artichoke, litchi, and chamomile, all consummated into a subtle floral hue without forgoing the classic blend of the classic rose. The original composition remains present – the fresh green leaves, thorns, and buds of damascena and centifolia roses – but the personality differs. The tones of the new eau de parfum leaves a lingering light, modern scent on your skin that lasts all day long.
Reimagined by the perfume maverick, Fabrice Pellegrin – the leading expert of roses – he has blossomed the collection into a beautiful, luxuriant fragrance that silhouettes beauty with just a spritz. To give the new fragrance a breath of life, Diptyque also invited renowned florist Maurice Harris to create floral compositions and installations to present the flamboyant fragrance into a pop culture icon fitted for anyone. With these two illustrative and scents connoisseur collaborating, the Eau Rose family immediately has enchantment that makes it even more irresistible.
The luminous celebration of the arrival of the eau de parfum also hailed the entry of four new candles – The Rose, Camomille, Litchi and Artichaut. When used together they recreate the perfume of the bouquet composed by Maurice Harris. All the candles exude a fresh, floral, and fruity note that transports you to a botanical garden and even better yet, a meadow.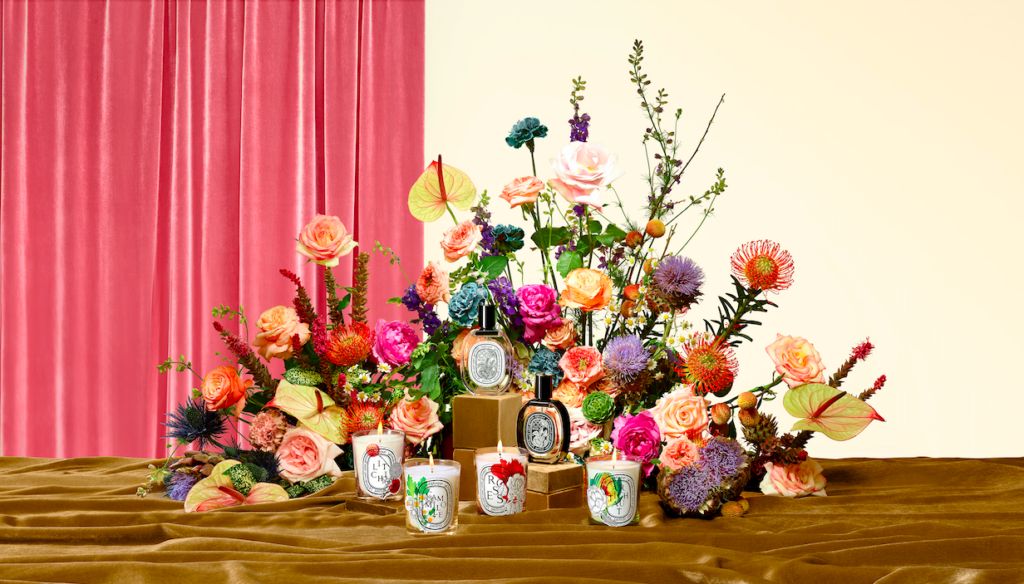 Finishing off the collection, Diptyque also created a new decorative accessory, an oval mirror, which joins the collection of second life objects. This collection gives Diptyque's glass vessels for candles a new lease of life, which also helps add a hint of poetry and sophistication to your living space – a perfect ode to becoming more sustainable.
The entire Eau rose collection gives a whimsical tribute to the iconic rose that will continue to illuminate for a long time.
The Eau Rose collection will be available at Diptyque's boutique, Ken's apothecary store and online January 4th.