If Japanese skincare has taught us anything, it's that botanicals hold greater power than it's credited for. This time, Shiseido brings out its biggest weapon that also happens to be a seasonal bloom synonymous to the Land of the Rising Sun, the Sakura flower. With the new season springing into action, the Japanese brand embraces its natural resources to formulate one of its most powerful range to combat dull, tired skin in just 1 week*.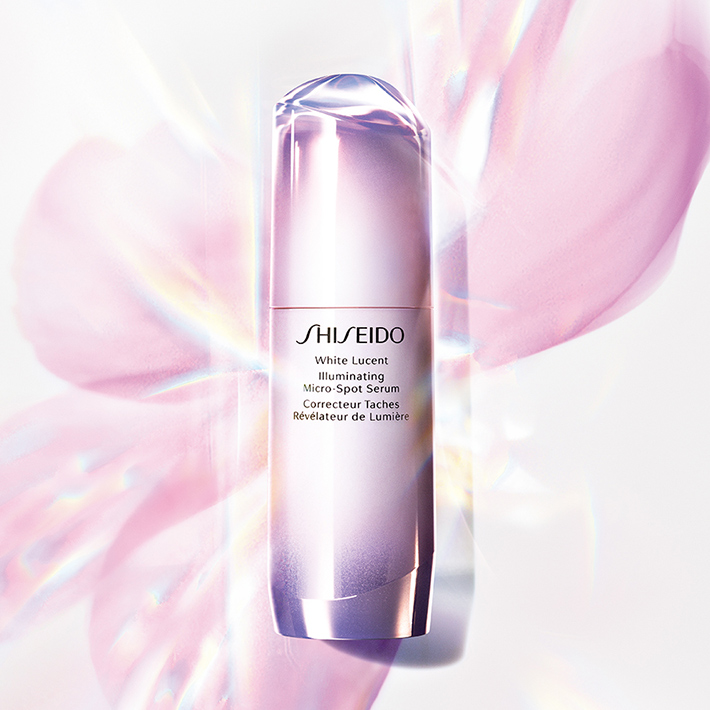 Beauty for Everyone
Breaking stereotypes of the Asian desire for lighter skin, Shiseido recognizes and celebrates diversity. The ReNeura Technology+™ adopted for the creation of White Lucent Illuminating Micro-Spot Serum boosts the skin's natural ability to uncover the path to luminosity that's compatible with every skin shade. Shiseido's philosophy believes in the holistic approach to ever-lasting beauty through awakening regenerative powers reignited from within.
Power of Bloom
The multi-functional care of the White Lucent Illuminating Micro-Spot Serum is greatly attributed to its natural ingredients that have been at the heart of Japanese beauty for decades. An effective blend of 4MSK, Shiseido's patented pigmentation-curing ingredient, and White Sand Lily Extract is the winning combination to resurface flawless complexion without the risk of irritation. The new serum joins 8 other brightening products in the White Lucent range that work miracles when harmonized together as a daily skincare regiment. Experience the full range here.
The Shiseido White Lucent Micro Targeting Spot Serum retails for RM460, available at all Shiseido counters and stores nationwide.
Get RM50 off your next Shiseido shopping spree when you purchase any White Lucent product above RM300 with code: SWLSS20, applicable only for the Shiseido Boutique at Suria KLCC. Valid till 31st March.