Fitness to me…
Isn't just about looking good and achieving physical goals. It's also about making us feel good, in our bodies and mind. It's a great way for me to be present with myself, feel comfortable in my own skin and disconnect from the stresses of daily life. I always find that I'm a more productive person who has more energy and makes better decisions with a clear mind when I keep up my fitness routine.
From Institutional Banking to The Flow Studio…
My passion for yoga and pilates had reached a point where I knew I had to make a choice. The more I thought about it, the more I wanted to share my understanding and style of practice with others. In Malaysia especially, there is a common misconception that yoga is too focused on relaxation and finding inner peace with not much fitness benefits and with pilates, it was that it is mostly about stretching. I wanted to show people that they could enjoy these with tangible results to their bodies. Looking at the journey so far, I would do it all over again with no regrets.
My favourite things about Pilates…
I love how the Reformer is a great tool in isolating and toning small muscle groups while simultaneously lengthening and strengthening large muscle groups, all at low impact so it's completely safe for your joints. Like most Asian girls, I'm a petite person, so this really ensures I'm building long lean muscle without the bulk, while improving my core strength and flexibility. I'm also a bit of a sucker for pain so I love how you feel sore almost every single time the next day! There isn't another workout you'll find that targets your core strength and tones up your problem areas faster.

https://www.instagram.com/p/BpLehRVnE0F/
To cinch that waist, why don't you…
-Try the mermaid with weights to carve out those obliques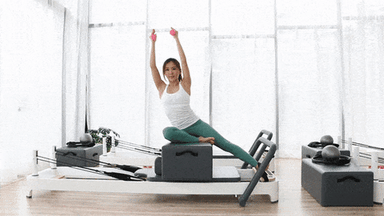 Try the supine bicycle with arms in straps to stretch and tone your sides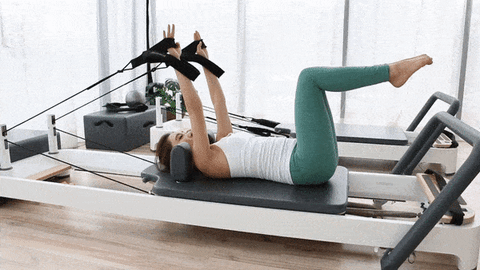 Side plank lifts with weights targets and tones your side waist, and is also a great stretch to open up the side body.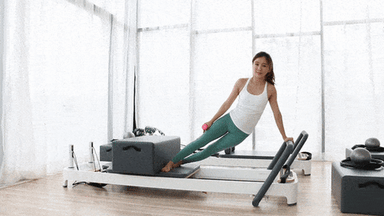 Tips for staying on top of your fitness goals…
What really got me committed to my goals was to schedule and book my classes in advance. This ensured that I couldn't make excuses like not having enough time as I would have already scheduled the workout in my calendar and also those late cancellation fees made me show up!
My workout mantra…
Eat, sleep, flow, repeat!
My perfect day…
Honestly, just a day where I get to do the things I love! Since starting The Flow Studio, all my time is spent at the studio or in meetings, so I'm on-the-go all the time. As of right now, my perfect day would probably be waking up and heading to a yoga class, catching up on some Netflix on the couch or at a cafe with a good slice of cake—just the simple things really.
For more information, visit www.theflowstudio.co