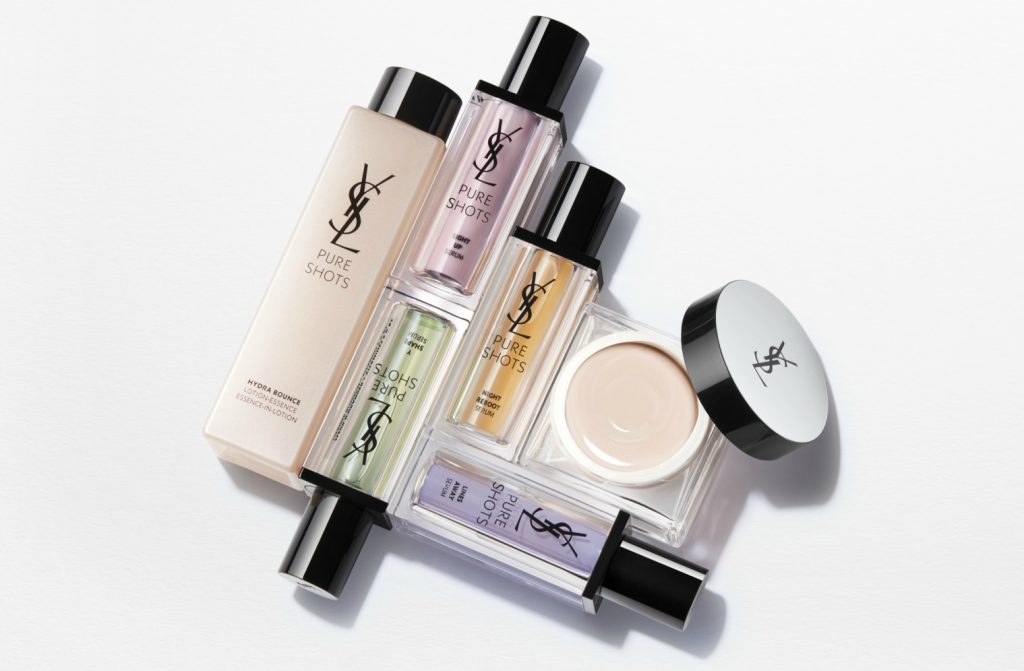 The all-new skincare range to come out of the YSL Beauté's laboratory is an ode to the modern, urban woman living life fast and stops for no one. Pure Shots takes an avant-garde approach to conquering the best of both worlds that tailors to any individual's way of life, all while mastering its sourcing precious ingredients grown in Moroccan gardens, home to Monsieur Yves Saint Laurent himself. Some 30 kilometres from the city buzz of Marrakesh lies the scenic Ourika Valley, a luscious garden that is now home to the French maison's make-up, fragrance and skincare botanical ingredient harvest. Besides championing women empowerment through creating an abundance of job opportunities within the community, the extraction process of its prized ingredients are carried out through a cold and slow process for more potent solution that also protects the environment.
Upon the game-changing discovery that the urban lifestyle plays a vital role in accelerated signs of skin ageing, the YSL Scientific Advisory Board — comprises of dermatologists, scientists, botanists and lifestyle experts — took it in their hands to create an innovative solution that centered on the effects of our lifestyle. The miracle ingredient responsible for the magic contained in these glass bottles lies in the discovery of the moonlight cactus, a rare botanical that blooms for only six hours a year. Moonlight cactus extract works through acting in a similar manner to melanin to reduce signs of urban fatigue and pigmentation caused by unbalanced lifestyle routines, with an added combination of glycolic acid to help gently exfoliate the skin further.
Fast living and exposure to city life pollution is an inevitably part of our everyday, but the modern woman never compromises her skin to keep up with the pace she moves. Together with 10 Malaysian socialites, our favorite It-girls give us a sneak peek into their jet-setting lifestyle that balances both beauty and play.