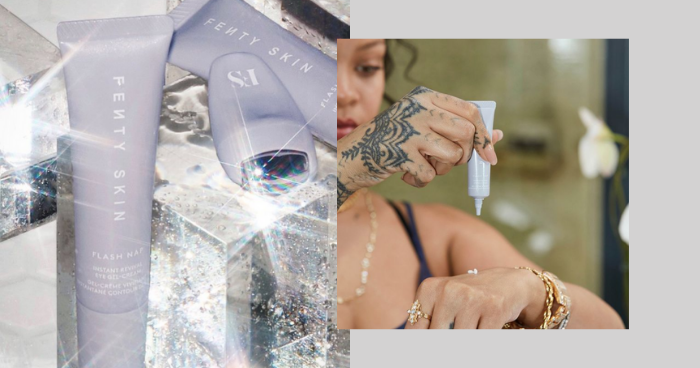 Guilty of blurring the lines between office hours and rest whilst working from home, I see myself typically working much longer and not prioritising sleep and relaxation. This has unfortunately got me rocking tremendous eye bags as compared to designer ones (which i obviously prefer). But trust queen Rih to come to my rescue. My work and sleeping habits may not have improved, but at least i look it. She introduces the brand new Flash Nap Instant Revival Eye Gel-Cream, and when she says instant revival, she isn't messing around.
With the option to purchase with or without the eye massage tool, this eye gel-cream doubles up not only as an eye cream, but a concealer primer too. Sworn by Rihanna herself—if it's good enough for her, it's good enough for me. Instantly giving off the vibe of well rested eyes with a single application, it promises to  brighten, soothe, and fight the look of puffiness, both instantly and over time. Lightweight and non-greasy, the cooling gel-cream texture instantly hydrates and calms the undereyes.
View this post on Instagram
After testing this eye-gel cream for roughly a week now, i can happily confirm that it really does what its supposed to and the effects are fairly instant too. Practicing my 2-dotted application technique and copying the way Queen Rih does in the latest campaign video, the texture is extremely lightweight and fast-absorbing. It's such a pet-peeve of mine when eye creams just heavily sit at the bottom of your eyes, but luckily this one doesn't hang around for too long and almost immediately, you feel the hydration just perk up the under eyes. I personally enjoyed the massage tool, it gives an added cooling effect and makes me believe the product is truly getting massaged into the skin—but if you're a more finger application type of gal, then all power to you! I apply this around thirty minutes before a zoom meeting, and i look like i've just come back from a relaxing holiday with amples amount of sleep—just amazing.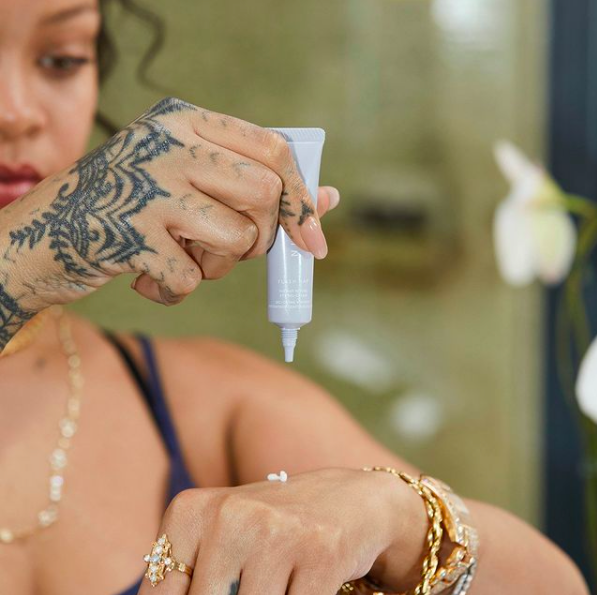 However, one thing i'd like to note is the fragrance—a lush scent of tropical fruits and flowers. It's not like its so overpowering where i can't ignore the scent—but it's definitely there. Depending on my mood, i notice it more often than usual, and although, lovely, i think i'd prefer it without. But if you're one to find scent a non-issue, then we can't recommend this enough!