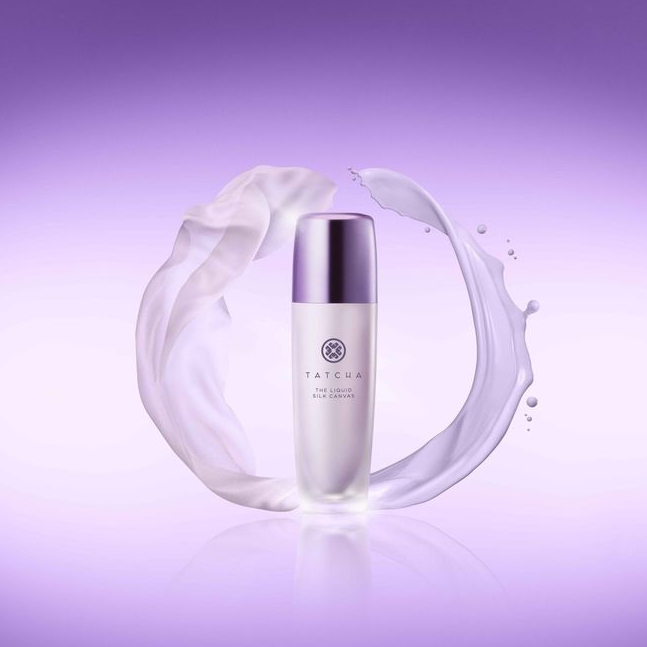 With the beauty market now more saturated than ever, it's only necessary that brands look into creating products that work above and beyond its promises. Tatcha, wholeheartedly recognizing the need for innovative and highly effective products under their wing, has turned to a variation of one of their award-winning formulations for that. Introducing: the Tatcha Liquid Silk Canvas, a multi-tasking primer with extraordinary skin health benefits. Home to centuries-old Geisha beauty secrets, Tatcha finds inspiration in traditional Japanese techniques like the bintsuke ritual used by geishas, where a thin layer of soft wax melt into the palm of their hands and massaged onto the skin as the last step of their skincare routine.
Two is Better than One
If you've ever had to go through the struggle of choosing skincare over make-up, or vice versa, you're in for a treat. As you may have picked up from its iconic name, this liquid gold includes two proteins that comprises silk–sericin and fibroin–that works flawlessly together in parallel of the amino acid structure replicating human skin. Silk extract doesn't just give you the instant glow from within, but also provides a protective veil of hydration to lock your make-up in place and prevent overproduction of sebum.
Japan's Best-Kept Beauty Secret
Quintessentially Japanese, Tatcha often incorporates the land's greatest natural resources to formulate their products. For the all-new Liquid Silk Canvas looks to their patented Hadasei-3™ Complex for a super-boost: Uji Green Tea for powerful detoxifying and anti-ageing powers, Okinawa mozuku algae to promote maximum skin water retention and renewal, and protein-rich Akita rice to meet your optimal nourishing and moisturizing needs. This unique blend of ingredients are your golden key answer to visibly restored radiance and combat any premature signs of aging, while simultaneously taking care of all your make-up longevity concerns.
Following the global launch of the Liquid Silk Canvas on the 5th of March, Malaysia joins a selected few other countries to proudly bring the highly-anticipated product to its consumers. Available to purchase through Sephora's mobile application, you might just be one of the very first people to experience the beauty magic in person. The product will also be available in store and online on the 12th of March.