K-beauty brands do masking like no one else.
By Lindy Segal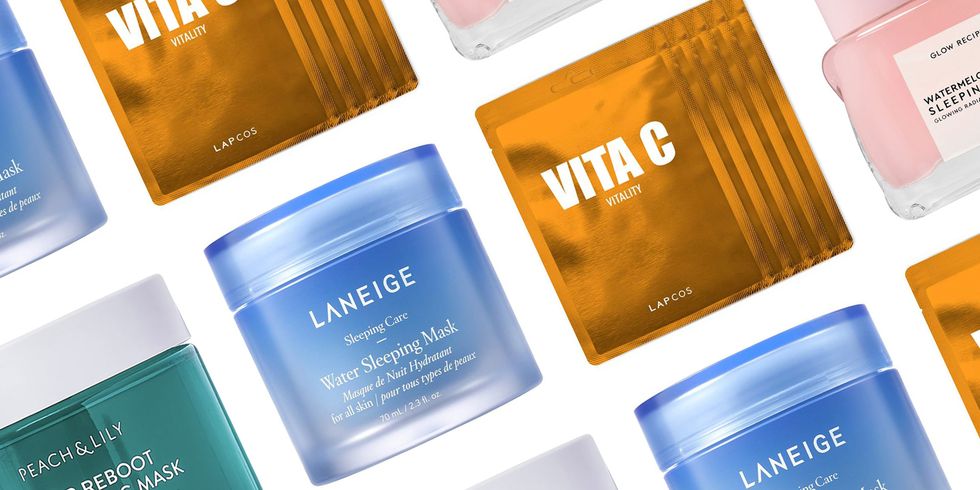 While great masks can be found all over the world, South Korea is by far the capital of face masks. By pioneering the use of new ingredients and inventive packaging, K-beauty brands have been elevating the entire skincare game for years. And although K-Beauty is known for incredible sheet masks, don't sleep on the innovative bubble, clay, and overnight options. Read on for 7 face masks that will have you taking a skincare sojourn to Seoul (say that 10 times fast).
Dr.Jart+ Shake & Shot Rubber Masks
View this post on Instagram
Mix up one of these fun single-use masks any time you're in the mood for an instant, at-home facial. Modeled after the rubber masks at Korean spas, the texture starts off a little more like marshmallow fluff than rubber, then dries for that satisfying peel-off factor
Glow Recipe Watermelon + AHA Glow Sleeping Mask
View this post on Instagram
You can trace the watermelon skincare trend back to this bestselling overnight mask. With hyaluronic acid to hydrate, AHAs to gently exfoliate, plus the signature watermelon extract to soothe irritation, it's one of those elusive products that does it all.
Laneige Water Sleeping Mask
View this post on Instagram
Laneige may be renowned for its spectacular lip masks, but this overnight mask is worthy of just as much hype. Especially great for dry, stressed skin, it blends soothing ingredients with a slew of time-released hydrators to leave you with a refreshed complexion when you wake up.
Lapcos Vita C Vitality Mask
View this post on Instagram
Each of Lapcos' sheet masks highlight one main ingredient, such as hyaluronic acid or collagen. This one, infused with vitamin C, leaves skin noticeably brighter after letting it absorb for 10-15 minutes.
Peach & Lily Super Reboot Resurfacing Mask
View this post on Instagram
The gorgeous teal color is an instant draw, but it's this mask's acne-fighting and pore-unclogging powers that will win you over. With 10% AHA and 0.5% BHA, it's powerful against breakouts and excess oil, but hydrating ingredients ensure it won't dry out or irritate skin.
Belif Aqua Bomb Sleeping Mask
View this post on Instagram
Belif's Aqua Bomb moisturizer is a best-seller and fan favorite, so it makes sense that a sleeping mask version—richer and even more intensely hydrating—would make this list.
Innisfree Super Volcanic Clusters Pore Clearing Clay Peel Off Mask
View this post on Instagram
Innisfree ingeniously combined the powers of clay masks and peel-off masks into one mega pore-unclogging formula. Made with actual volcanic lava, it sops up excess sebum, minimizes the appearance of pores, and reveals a glowing, even-looking complexion after each use.
– – – – –
This article originally appeared on harpersbazaar.com