Leave it to RiRi to make your lipstick pop.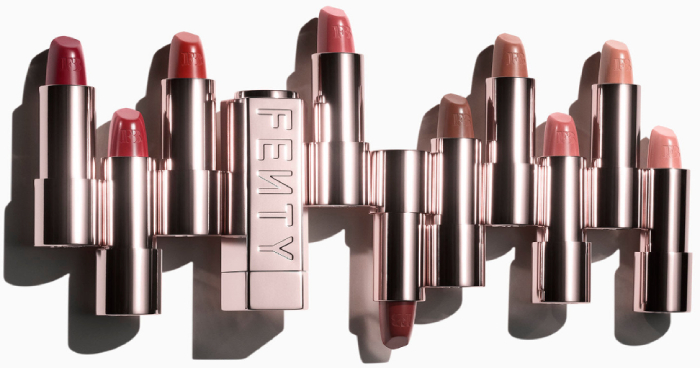 As it turns out, a bundle of joy with A$AP Rocky isn't the only reveal the beauty mogul had up her bright pink vintage Chanel puffer coat sleeve. While many were hoping for something a little more musical, what she eventually released might just be as good to boast about. Rihanna being the sharp woman she is, knew that as the whole world watches her—and her stunning baby bump—it was also the perfect opportunity to unveil her multi-billion dollar beloved beauty brand's next most anticipated release since its inception. Meet Fenty Beauty's latest lipstick launch, the Fenty Icon.
Inspired by her defined cupid's bow, the Icon lipstick collection is everything we've come to love about Fenty Beauty , and here's why.
The Formula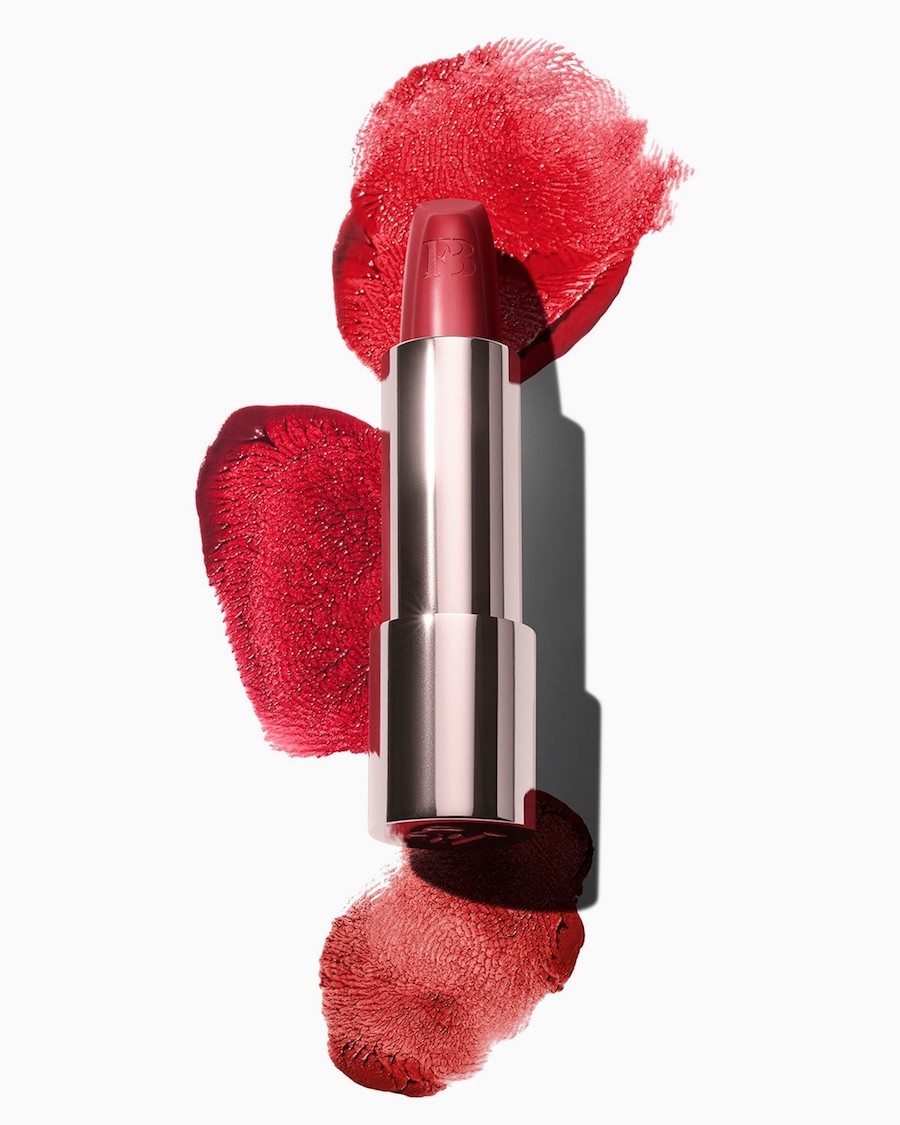 The Fenty Beauty Icon hydrating formula features a complementary blend of lip-plumping and line smoothing hyaluronic acid, vitamins C and E, and amino acids for a plush texture.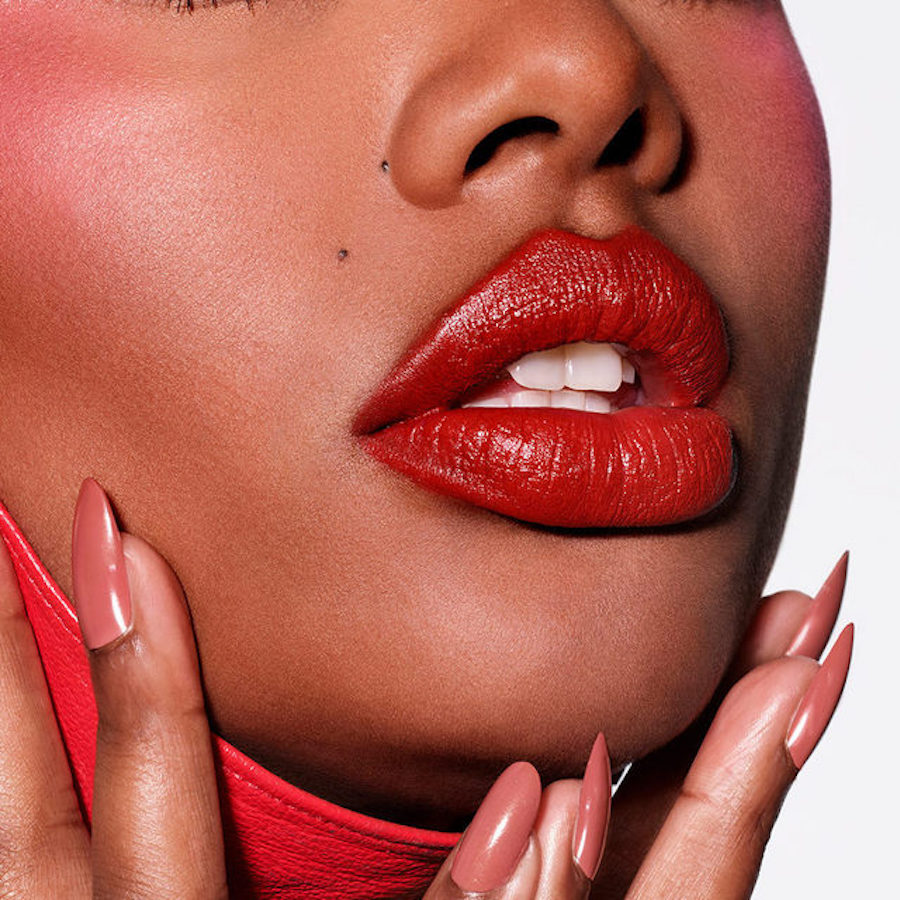 The result is a semi-matte, creamy lipstick that feels lightweight, but also deposits longer-lasting high intensity colour with just a single swipe. As an added bonus, the lipsticks are also infused with Rihanna's favourite vanilla-peach scent!
The Shades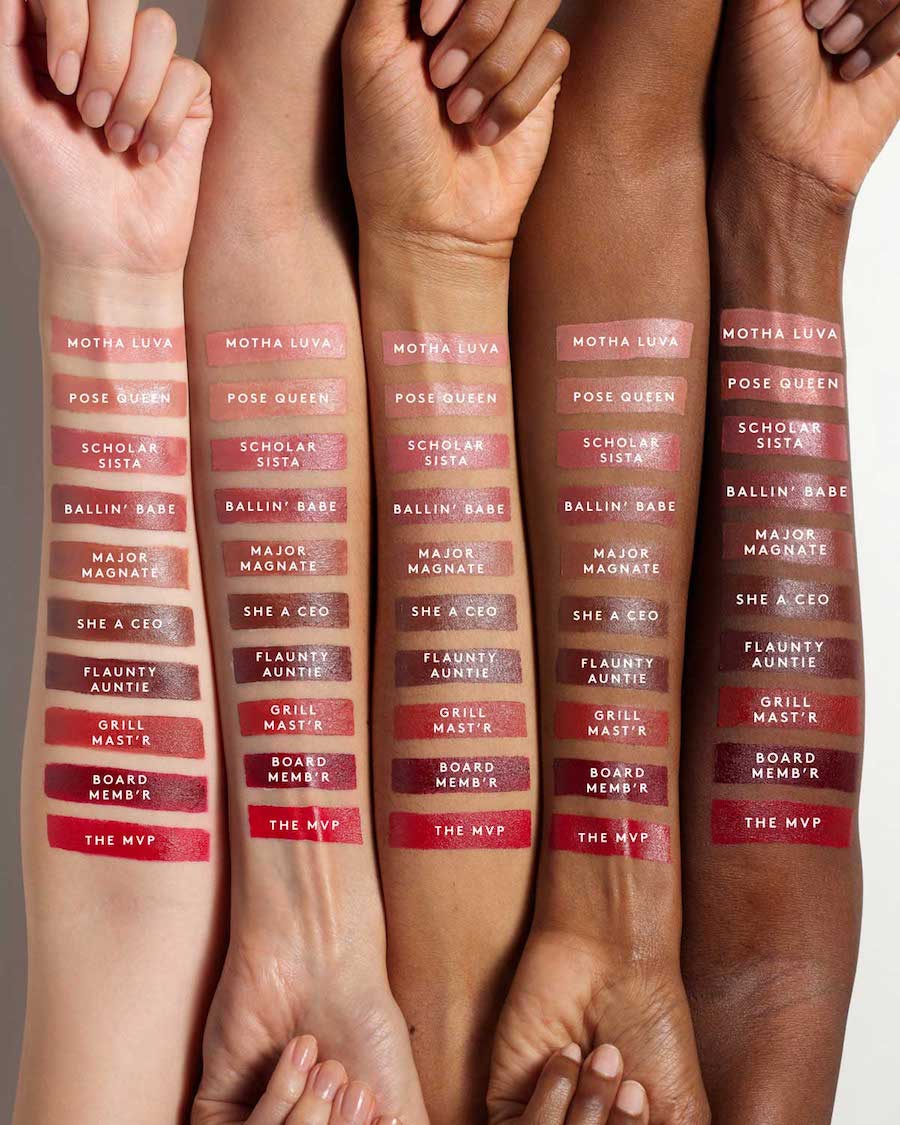 The shades range includes seven neutrals and three reds. On the lighter side, there's Motha Luva (a light pink nude), Pose Queen (a neutral pink nude), Scholar Sister (a rose nude), and Ballin' Babe (a mauve nude). For those who prefer darker hues, there's Major Magnate (a cool taupe nude), She a CEO (a chocolate nude), and Flauntie Auntie (a mahogany nude). As for the reds, RiRi is fulfilling all of your bold lip dreams with three standout shades: Board Memb'r (a burgundy red), Grill Mast'r (a maple red), and The MVP (a blue-red).
While each of the shades is stunning in its own right, the last hue is truly a standout in the collection (hence its name, The MVP). Rihanna understands the struggle of trying to find that elusive perfect red colour, which is why it was so important for the brand to get it just right—and to make sure it was flattering for all. "After testing it on all skin tones and almost a year of tweaking to get it just right, we finally had our MVP," shares the beauty mogul.
The Inspiration
With the beauty industry already having a huge waste problem, RiRi is once again ahead of the curve when it comes to packaging. Not only is the metallic nude case of The Fenty Icon Lipsticks incredibly chic in itself, but it is also refillable, which is a win for the environment, considering how often Fenty fans enjoy repurchasing their favourite products.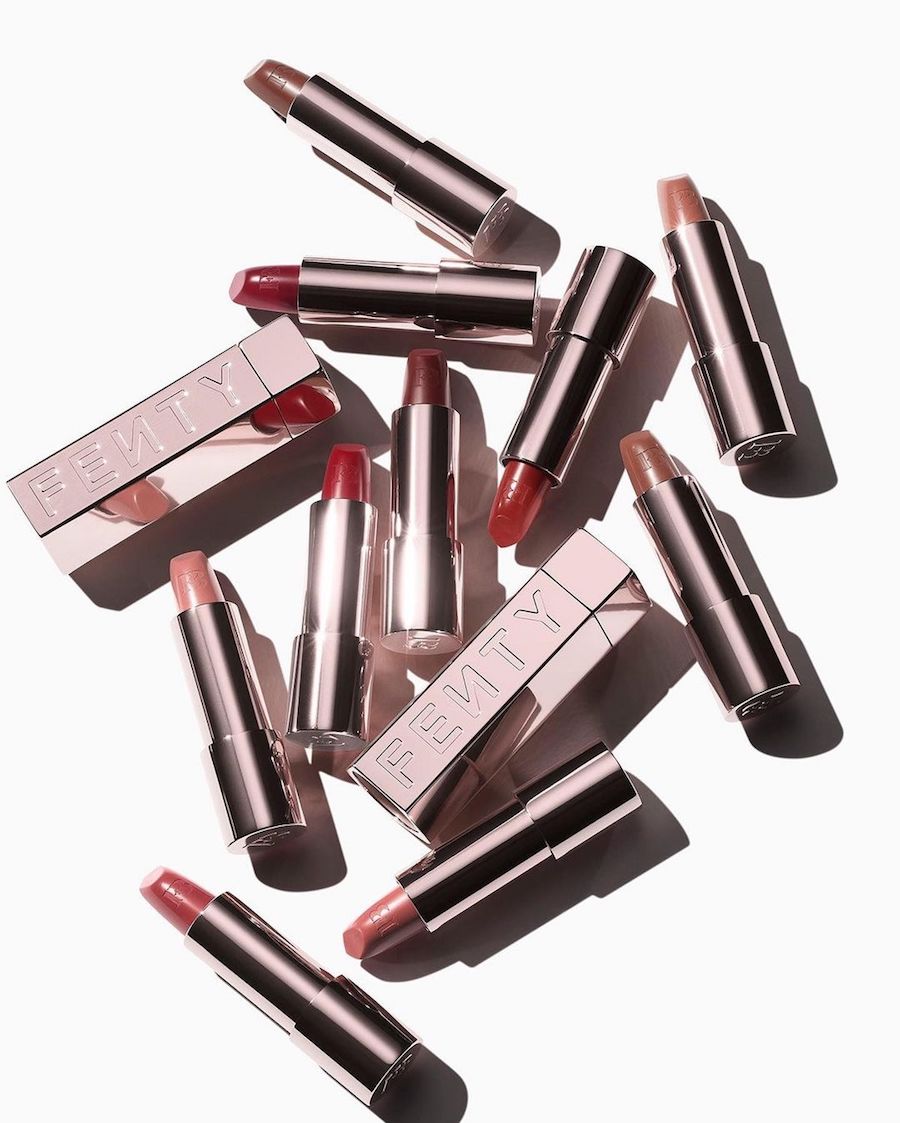 According to Fenty Beauty, this was a directive from Rihanna who wanted the lipstick to come in an incredibly designed case to make for a keepsake accessory and be refillable because she knew we'd all want to wear these shades over and over again. The bullet shape is even designed to make it easy for a precise application, inspired by her own iconic Cupid's bow.
Now that the fills and case are sold separately, it can be a little bit tricky to get your head around it. That being said, fear not, for we will guide you every step of the way on how to make your own Fenty Icon.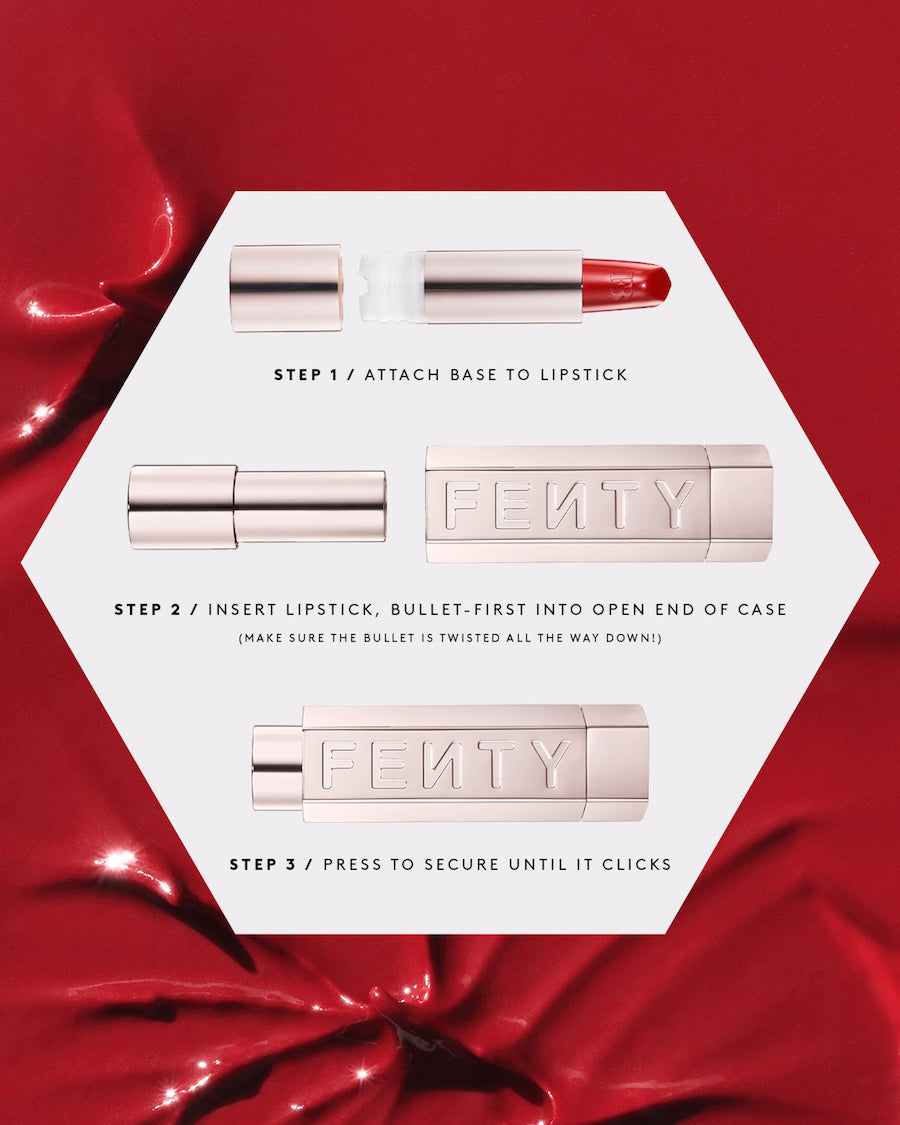 If you are still confused, you may watch this assemblage and refill reel tutorial by Fenty Beauty.
View this post on Instagram

In the meantime, we have 10 new Fenty Beauty lipsticks to try at Sephora.my. In-store purchases at Sephora Malaysia will only be available starting February 17, 2022. The fills is priced at RM 102 and the case (RM 60) are sold separately—but remember, you'll only need to buy it once.
– – – – –
All images courtesy of Fenty Beauty.