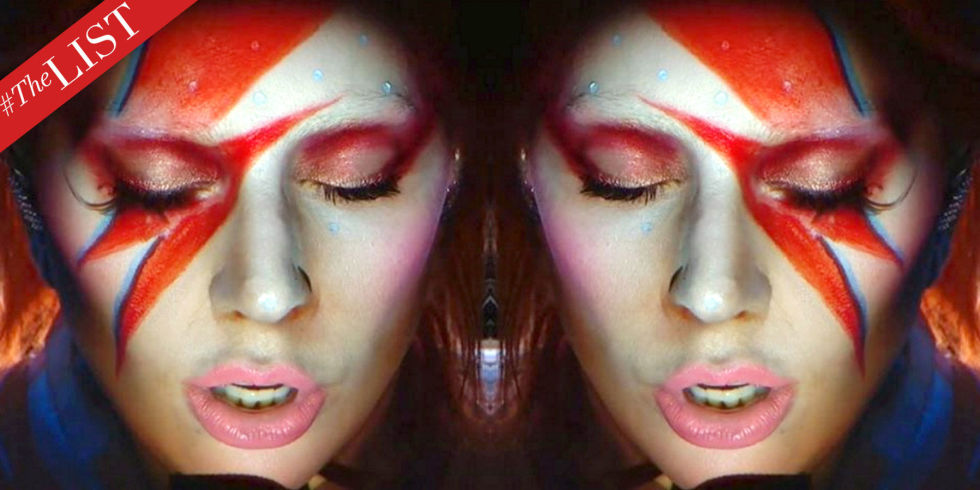 Take a cue from the fashion world and pay tribute to the late pop icon David Bowie with kaleidoscopic color painted in graphic shapes. Below, the best Ziggy Stardust-inspired looks on the runways and Instagram.
 Club Kid, No. 21 Fall 2016
Winking Violet, Emporio Armani Fall 2016
 Life On Mars, Max Mara Spring 2016
Guide to the Galaxy, Surratt Beauty Prismatique Eyes in Visual Eyes
, sephora.com.