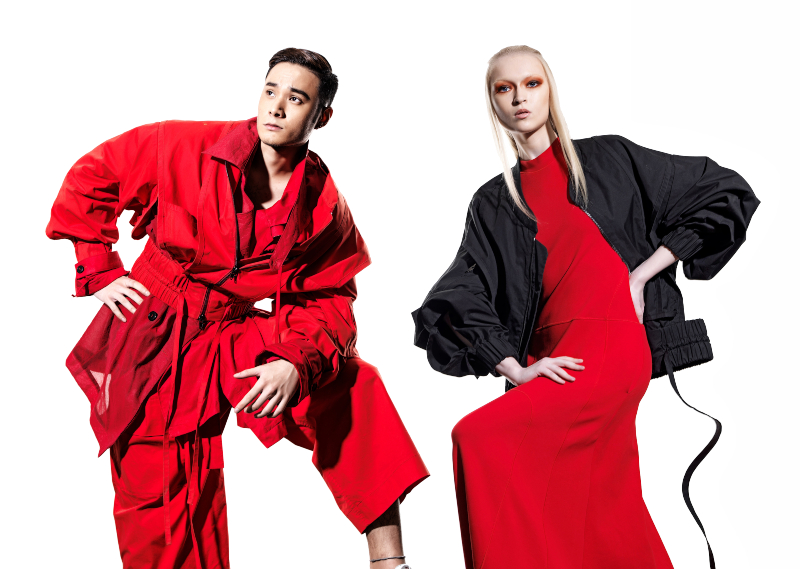 Kuala Lumpur Fashion Week Ready To Wear 2019 (KLFW) returns bigger and better than ever this season. Here, five reasons to make Pavilion KL your fashion destination this month.
From August 21 to 25, get your FROW on as the city's fash-set, designers, and models descend to the annual KLFW runway, showcasing upcoming Spring/Summer '20 collections by local powerhouses. From intricate designs by Alia Bastamam, Nurita Harith, Fiziwoo, and MimpiKita to bold, fresh looks by Afiq M, Innai Red, Rizman Ruzaini, Syomirizwa Gupta, Ezzati Amira, Jovian Mandagie, and Syomirizwa Gupta, the biggest names in Malaysian fashion are set to impress.
PUSHING BOUNDARIES
Behind every trend-setting garment on the runway, is a story to be told. Four local designers share their stories of craftsmanship: Musician-turned-designer A-Jane is no stranger to the fashion world with her geometric bold pieces; Ridduan Ismail (TTFGA), known for his street-style, has an eye for detail both behind the camera and on the runway; Joshua Fitton, the architect-turned-creative director, gets inspiration for timeless looks from the layers of cultural richness in Malaysia; and Tengku Sharifah Khatreena, princess of Perlis cum creative director of Kathreena, creates modern, chic everyday looks inspired by her travels. Their journeys—narrated on the Oris #GoYourOwnWay platform—informs the creation and drive behind each garment, breathing life into their work.
Next, fashion and adventure go hand in hand with Alia Bastamam as the voice of Lexus Malaysia's #WhatDrivesYou campaign. Her iconic designs feature fragility, texture, and the divine feminine, inspiring fashion lovers and designers alike. The platform also supports artists in the doodle art scene, showcasing their work alongside the powerhouses of Malaysian fashion at KLFW.