In celebration of the re-opening of Fendi's Suria KLCC store, BAZAAR Lounge has made yet another appearance! Held on the 6th of December 2017, the opening saw a bevy of celebrities and special guests in attendance.
Two hours before the official store opening, Web Editor Elyza Khamil and Fashion Stylist Mughni Che Din, welcomed BAZAAR and Fendi's friends by way of a tour around Fendi's duplex store, as well as an intimate styling session incorporating the Maison's signature Peekaboo bag, the latest RTW collection, and the extensive range of furs.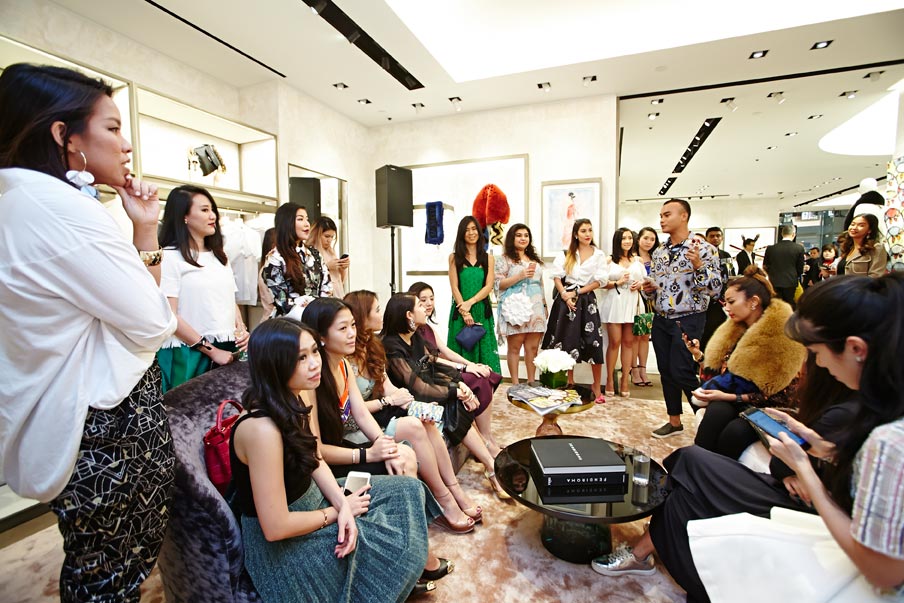 Over at the BAZAAR Studio, guests were getting Instagram-ready with the opportunity to deck themselves out in Fendi's RTW collection and accessories.
Make-up extraordinaire Khir Khalid was also present to recreate Fendi's runway looks on special guests. Thanks to Khir, the friends of BAZAAR and Fendi have never been so ready for the grand re-opening of the store!
As the evening progressed, some of the industry's biggest names slowly began to make their appearances. What better time and place than this to speak to some of the biggest names in the industry? Here, #TeamBAZAAR spoke to the likes of Patricia Knudsen, Thanuja Ananthan, The Sam Willows, and more.
8. The Sam Willows
Features Writer speaks to The Sam Willows, who came all the way from Singapore!