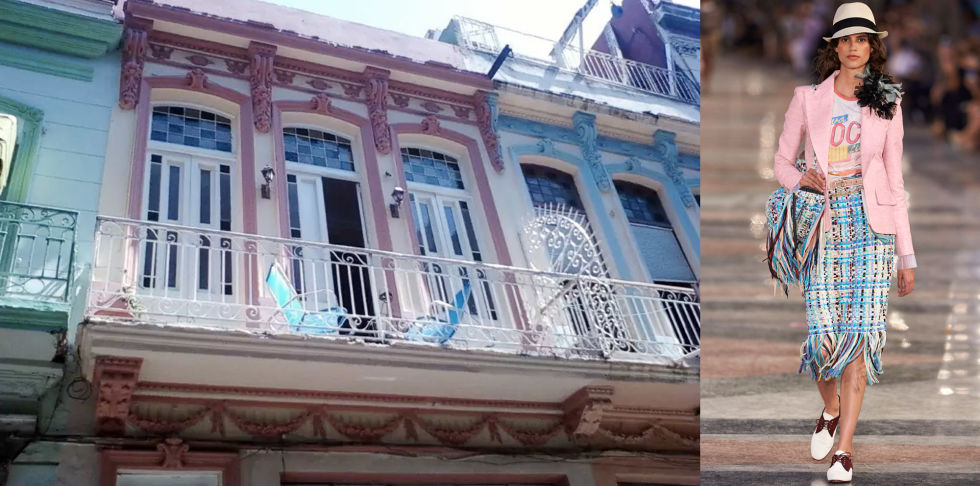 Earlier this week, Karl Lagerfeld staged Chanel's Cruise 2017 collection in the heart of Cuba—marking a historic runway event not only for the fashion industry, but for the island as a whole. If the colourful and bright collection had you lusting for a vacation to discover Cuba, look no further than these charming and quaint Airbnb rentals offering the perfect cultural experience. Here, 17 rental homes in Cuba that matched the colourful Chanel Cuba Cruise 2017 runway…
Where: Vinales, Cuba
Villa Cary offers guests access to outdoor areas like gardens and terraces overlooking the neighborhood along with breakfast, dinner and of course, cocktails.
Airbnb Villa Cary Viñales, RM 124 per night
Where: Havana, Cuba
This charming bed & breakfast accommodates two and includes breakfast, bar service and snacks along with access to a swimming pool, gymnasium, free parking, relaxation area and massage center. Bonus? This listing also boasts a gorgeous view of Havana.
Airbnb La Rosa de Ortega, RM 213 per night
Where: Havana, Cuba
Nicknamed ""Carlos III Palace," this '40s style colonial house offers you a chance to stay with a local couple. The gorgeous house features balconies and outside seating areas along with a colorful interior.
Airbnb Carlos III Palace Room 1, RM 186
Where: Havana, Cuba
Located right by the beach, this bright and colorful apartment includes an outdoor terrace with plenty of places to relax from hammocks to rocking chairs.
Airbnb Havana, Cuba, RM 124 per night
Read more on Chanel Cruise 2016 Cuba