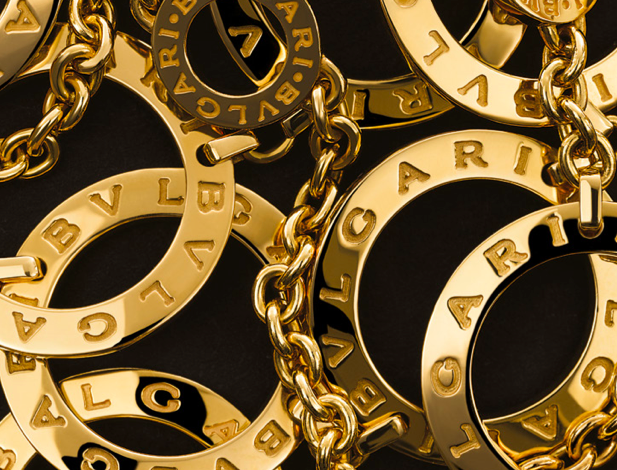 From Bvlgari's iconic collection, the most desirable creations have transpired for the year of 2016, BAZAAR introduces the Bvlgari-Bvlgari Roman Sorbets. An indulgent collective of fine artisanal value inspired by the culture of Rome and the lifestyle the Italians indulged in, Roman Sorbets is a dessert reinterpreted into gemstones of sparkling pink tourmaline and amethyst, or sapphire and tsavorite, the cheerful creations juxtapose vivacious colours as they celebrate the daily flavours of Rome. Staying true to the signatory designs each Roman Sorbet jewel is seamlessly set into the pink or white gold band iconic to the Bvlgari-Bvlgari collective.
So devoted are the Italians to this delicacy of ice cream, gelati or sorbetti emblems of any Roman street. Legend has it that Emperor Nero used to send run- ner slaves to the mountain to collect snow and hurry it back, flavour it with fruit juice, and serve him his favourite treat. Ice cream's origins are disputed, but it is known that the ancient Romans learned to cool drinks with snow from the Greeks, while history recounts a recipe by Rome's Pliny the Elder mixing crushed ice with honey and fruit juices.The Roman Empire brought the idea of ice cream to the Mediterranean and the Arab countries, where the word sorbet was born, derived from scherbet, meaning sweet snow.

La Dolce Vita
Iconic to Italy, ice cream, gelati or sorbetti are omnipresent sprinkles of colour on any Roman street. Brooches were made in true celebratory sentiment of Italy's proud culture of Roman hedonism that was enhanced by a heartening savoir vivre.
When in Rome, one wears the jewels of the Romans.


Bvlgari-Bvlgari Roman Sorbets pink gold band ring, bracelets and necklaces with pink tourmalines and amethysts / blue sapphires and tsavorites are priced between RM 8,400 to RM 14,500.
The Bvlgari-Bvlgari Roman Sorbets collection will be available in Malaysia end of May 2016 to early June 2016.