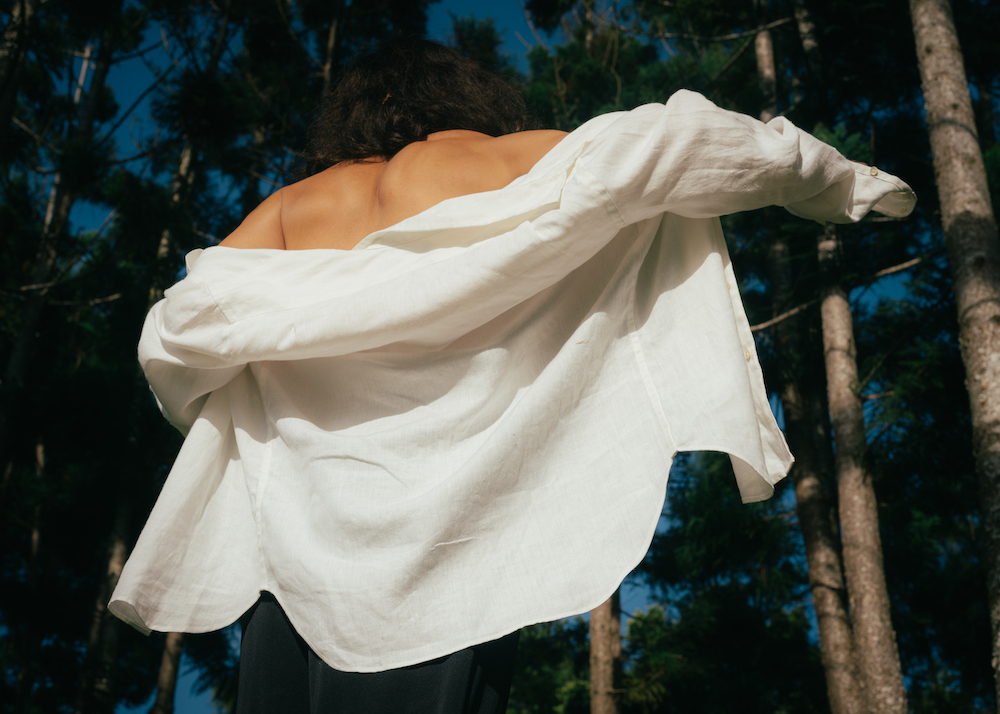 The epitome of East meets West, traditional meets modern – Haus of Rami was founded by Milan-based entrepreneur Aaron Z and Kuala Lumpur-based textile designer and consultant Shan Shan Lim. Haus of Rami is a menswear brand with a sustainable initiative and a distinct ethos to "never stop exploring and to create wearable art – hand-dyed, handwoven and collectable pieces," as Creative Director Shan Shan Lim puts it. BAZAAR sits down with the dynamic duo to delve deeper into the brand's roots and how they aim to change how we consume fashion. 
How was Haus of Rami conceptualised? What is the origin behind the name?
Aaron Z (AZ): Haus of Rami began with a simple idea: to craft shirts of the highest calibre. But once the seed was planted, the brand took on a life of its own. It became a story – told by us and echoed by everyone that followed along. The name for our first shirt, Blank Canvas, stood for the great unknown that lay ahead.
Shan Shan (SS): The name Haus of Rami came from the blending of our two cultures. Rami means hemp in Malay and Haus is the German word for home. As the first fabric used in human history and the material that sparked our joint interest in textiles, we wanted to pay homage to hemp. The name is a constant reminder of our job: to blend culture and craft, tradition, and innovation.  
With Creative Director Shan Shan Lim having a background in textiles, what are the inspirations that go into Haus of Rami's textile creations?
SS: Haus of Rami will continue to draw inspiration from textile traditions all around the world. We're not here to create cookie-cutter clothes – every collection will strive to be limited-edition wearable art. By limiting ourselves to one craft – shirt making – we're able to explore and refine every aspect of the design process. The artistry shines through in the details – from the material to the weaving technique, the tailoring to the thoughtfully chosen buttons.
With the founders of Haus of Rami being Malaysian and Italian, the label inherently carries an East Meets West sensibility. Does this affect your design process, especially when creating for the Malaysian market?
AZ: Our disparate backgrounds translate into everything we do. I'm Italian and German, while Shan Shan is Malaysian with Chinese roots. It's more than just 'East meets West'; it's a dialogue between different backgrounds and outlooks. As a cultural melting pot, there is no better place than Malaysia to explore this dialogue through textiles. Looking ahead, the multicultural dimension to Haus of Rami will be reflected in the diversity of fabrics, techniques, and artisanal communities we aim to work with.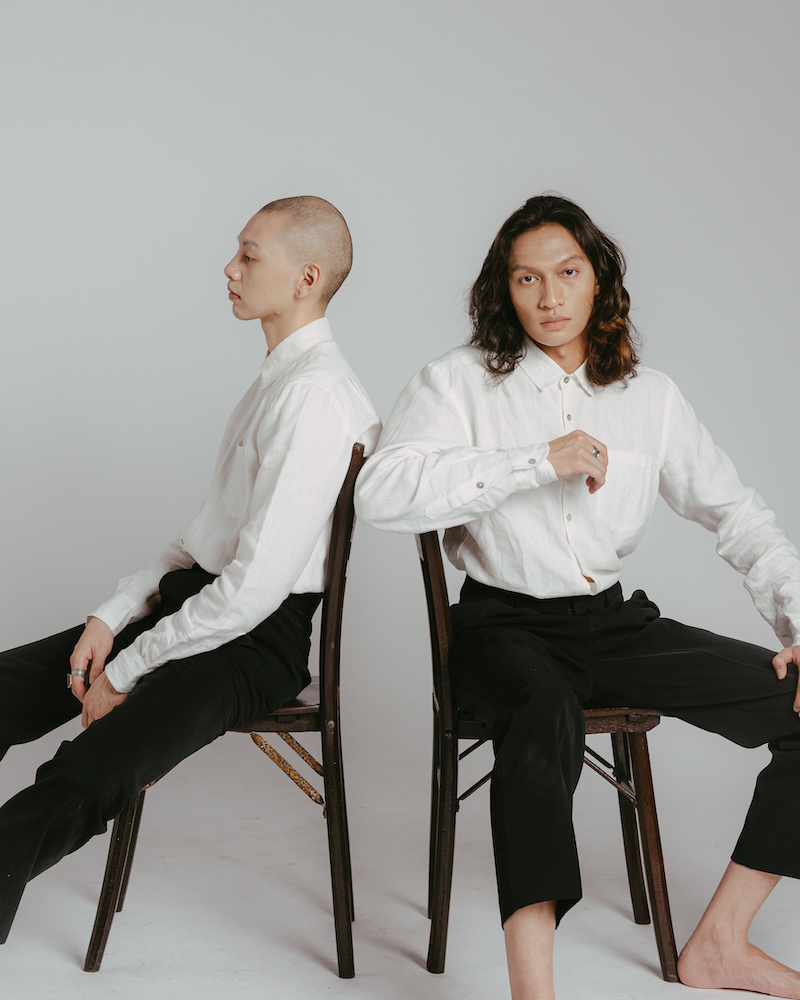 How have your studies abroad, in Saint Martins, for instance, honed your eye and sensibility toward Malaysian fashion?
SS: Strangely enough, it took studying in London for me to fall in love with Malaysian textiles. Under the guidance of Mary Restieaux, I was taught ikat, a dyeing technique that originated in this part of the world. It ended up playing a central role in my final graduation project at Central Saint Martins. Since returning to Malaysia, I've only grown more passionate about local textiles. With Haus of Rami, I'll continue to find ways to shine a spotlight on Malaysian fashion, old and new.
What is the future of menswear?
AZ: The essence of great menswear is practicality. The majority of male consumers want well-made clothes that suit any environment. While we can't predict the future of the industry, we can be sure Haus of Rami is heading in the right direction. We're about practical design, optimal comfort, and transparent messaging. The future for menswear, so long as we have a say in it, is to show our customers that we care.
What are customers buying into when they purchase a Haus of Rami piece?
SS: Fashion that outlives generations. We choose quality materials because we believe good clothes last. We tailor timeless fits because we believe a good shirt transcends the season. We create heirlooms, not trends.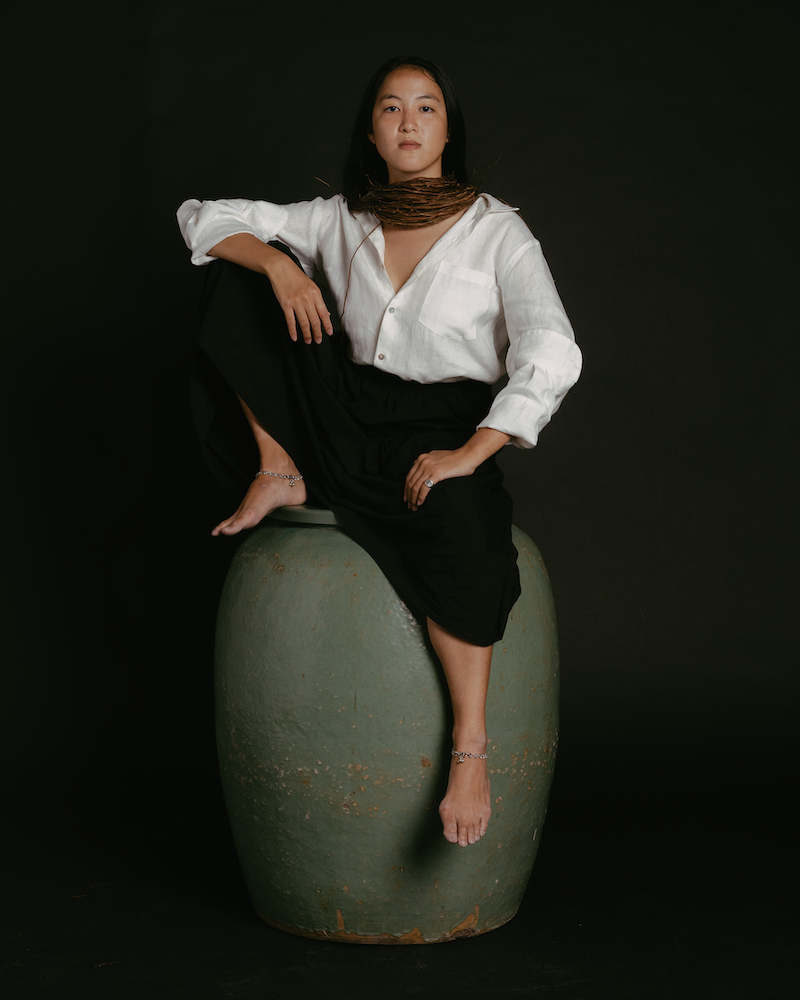 Storytelling and creating multi-generational pieces, can you discuss Haus of Rami's sustainability initiative and how it is incorporated into Haus Of Rami's core values?
AZ: Sustainability has been at the core of every decision we've made for the brand. Whether choosing a material with a significantly lower carbon footprint or focusing on small batches, our impact on the planet is a priority. We want customers to make a purchase knowing nothing has gone to waste.
SS: For us, sustainability extends beyond the material to the labour itself. By employing local tailors and weavers, they are able to go on sustaining themselves, their communities and their craft. Our garments are all designed, tailored, and packaged in Malaysia.
Where do you see the future of Malaysian fashion?
SS: Over the years, I've seen a gradual shift to more conscious consumership. It may take time, but I believe there'll be more of an appreciation for quality material as opposed to throwaway trends and fast fashion. I also believe customisation is the future – completely unique pieces that reflect the personality of the wearer.