Sarah Burton pays tribute to the symbolism of flowers in a romantic new Alexander McQueen exhibition, 'Roses'. Situated on the third floor of the fashion house's Old Bond Street boutique, the installation features a selection of pieces inspired by the form and energy of flowers, spanning more than a decade of design - from Lee McQueen's spring/summer 2007 'Sarabande' show, to Burton's most recent spring/summer 2020 collection. A celebration and exploration of the brand's inimitable craftsmanship, visitors are invited to pick up the label on each mannequin to discover the composition of that particular dress, while pictures of sketches, background research and previous iterations of each design adorn the walls. Encouraging interaction from visitors, a cutting table features samples of in-progress work, while fabric swatches hang from rails and videos demonstrate the construction of pieces inside the atelier.
The 'Roses' exhibition is on now at the Alexander McQueen 27 Old Bond Street store; read on for an exclusive preview.
Spring/summer 2007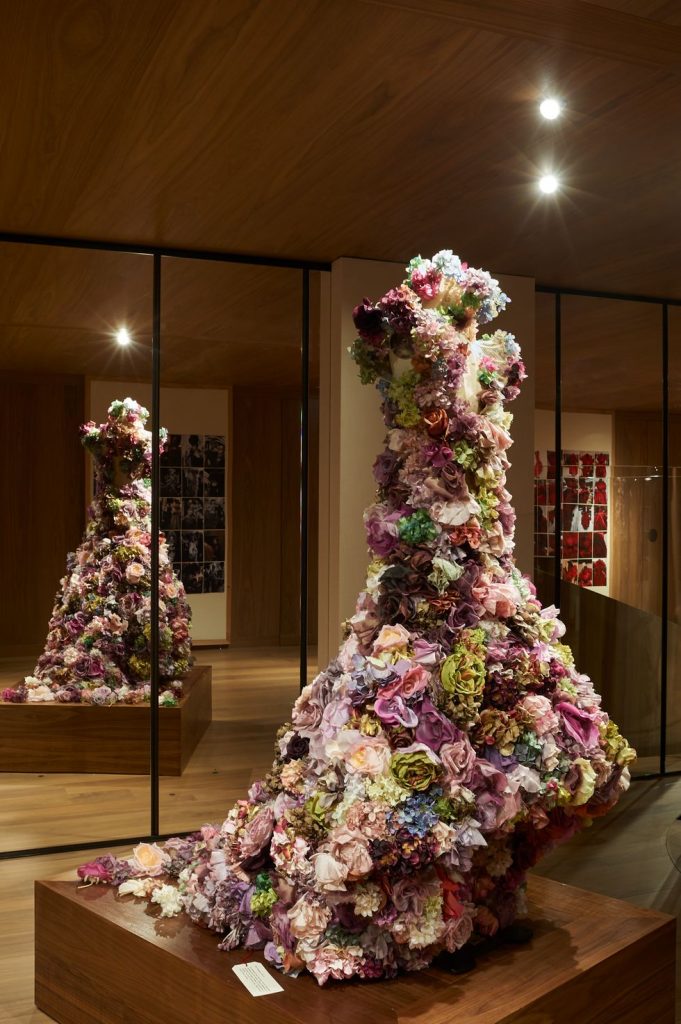 The Sarabande finale dress was a mix of fresh roses, hydrangeas and silk organza flowers. Restored with hand-dyed silk organza flowers in delicate hues of lavender, eau de Nil and pale pink, some original dried flowers survive.