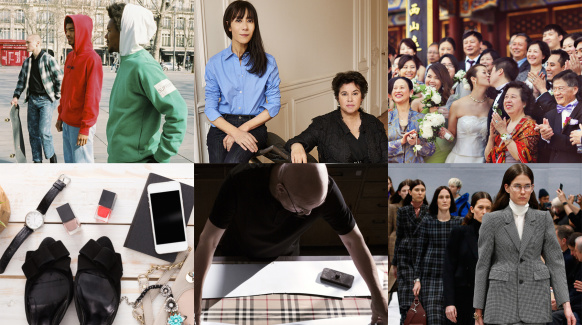 London, United Kingdown – At the beginning of the week, Business of Fashion (BoF) spoke to Supreme mastermind James Jebbia about the label's new Paris store and his approach to global expansion. We also examined the colossal Chinese wedding market and the opportunity for Western brands and weighed the case on whether restoring makes sense. Catch up on these stories and more.
1. BoF Exclusive | James Jebbia on Taking Supreme Global
In a rare interview, the press-shy founder speaks exclusively to BoF about Supreme's new Paris store — set to open later this week — and the company's homegrown approach to global expansion.
2. Bouchra Jarrar Named Lanvin Women's Designer
Bouchra Jarrar has been appointed artistic director of women's collections at Lanvin, the company has announced.
3. Tapping China's Colossal Bridal Market
4. The Fashion Gyre and the Ghost of Martin Margiela
Amidst a whirlwind of directions, the real protagonist of Paris Fashion Week was Martin Margiela, whose influence was felt from Vetements to Miu Miu.
5. Does Reshoring Fashion Manufacturing Make Sense?
Reshoring — bringing manufacturing back to Europe and the US — can help fashion businesses build their brands and improve agility. But is it worth it?
6. Personal Shopping Services Seek Scale
A handful of tech-powered personal shopping apps are trying to make yet another white-glove service more scalable.
7. Op-Ed | Whites-Only Policy at Vetements and Balenciaga
For someone whose design work has been dubbed 'revolutionary' in fashion circles, Demna Gvasalia's all-white casting is shockingly out of touch with today's global reality, argues Jason Campbell.
More on Business of Fashion