BAZAAR is breaking down the best of the Italian runways with the top five looks from the best Fall 2016 collections. Consider it your definitive guide to the Milan runways.
GUCCI
Michele mixes and matches in a manner that feels like it could be random, though it surely is not. An intarsia sweater with a panther prancing across it is paired against a printed silk skirt, while a wallpaper floral blouse gets tucked into a black-and-white optic pleated number. Chinoiserie motifs mix with trompe l'eoil and toile.
Charm, wit, irreverence and fun is what the new Gucci is all about, and so are great clothes that women from different tribes and demos will want to wear. A yellow Big Bird-esque coat may play to the editorialists, but a poppy red peacoat that devolves into a white pattern is visually interesting.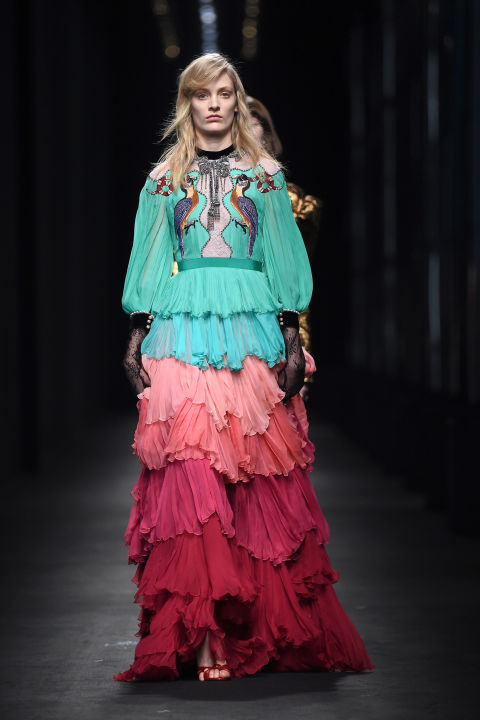 Image: GETTY
Let's not forget the way Michele has handled the Gucci logo and stripes. Even the most branding-averse fashion-lovers can't find fault with the way the house's signature colors and double-Gs have turned into cool patterns and prints, sometimes as varsity stripes or abstracted prints on a flippy skirt or in the bodice of a grand dame-worthy gown in green (another house standard).