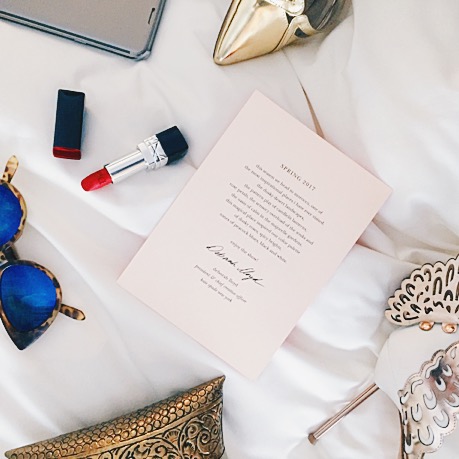 8:00 AM: Sun's out, and there's no better way to kickstart New York Fashion Week with the city's resident girl-about-town label, Kate Spade. For S/S '17, creative director Deborah Lloyd takes us on a journey to Morocco, inspired by her recent travels. Having already chatted with her the day before, the British designer drops a big hint: there's going to be lots of colour, lots of pom-poms, and a special appearance by her current favourite animal — the camel!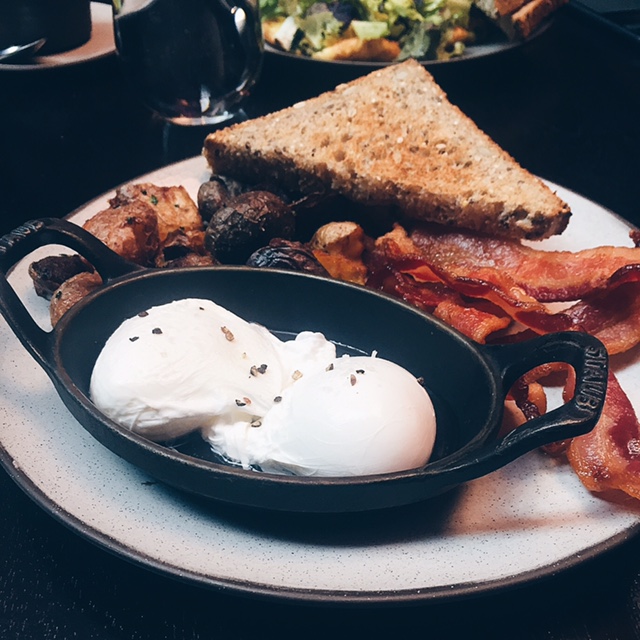 8:30 AM: Leave it to yours truly to buck the fashion girl trend and go all out with a hearty breakfast filled with carbs. Surrounded by chic Manhattanites favouring granola at New York's The Nomad Hotel on Broadway, it's safe to say I was the odd one out. But hey, they say that breakfast should be the king of all meals, right?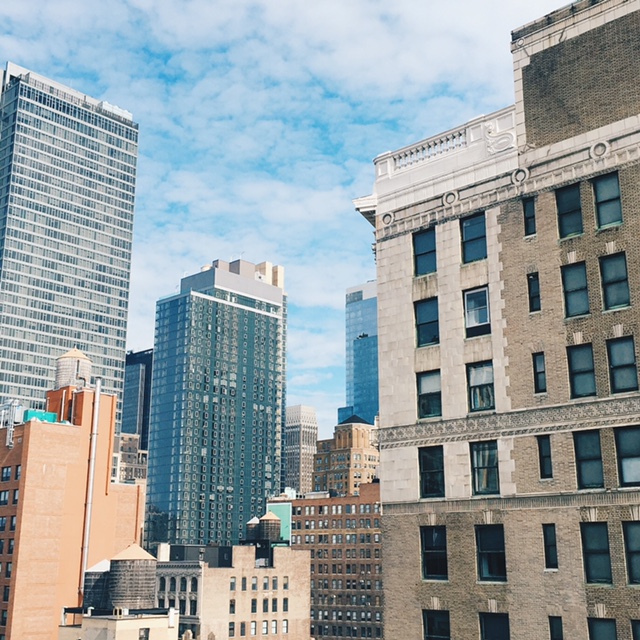 9:30 AM: Heading up to the rooftop of Broadway's Nomad Hotel, Kate Spade's plush setting of shearling carpets and colourful poufs was a direct nod to creative director Deborah Lloyd's current inspiration – Morocco. A tent was pitched right in the middle of the roof top, overlooking Midtown's skyline (hello, Empire State Building!), providing show-goers a quick getaway from the city's intense hustle and bustle.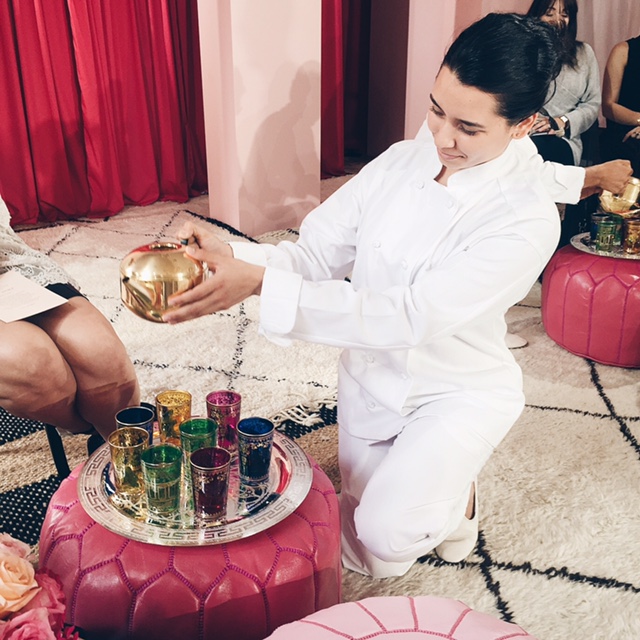 While no images of its collection were allowed to be photographed, Kate Spade more than made up with editors as waiters and waitresses appearing at intervals, serving show-goers baklavas and sweet Moroccan tea to suit Kate Spade's quirky, exotic mood for Spring/Summer '17.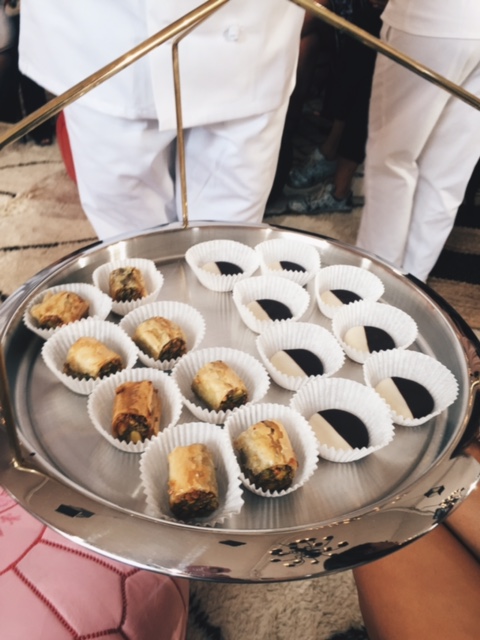 How's that for a sweet surprise? It's all about the 360º experience at Kate Spade, as delectable baklavas and breakfast cookies made its way through the presentation.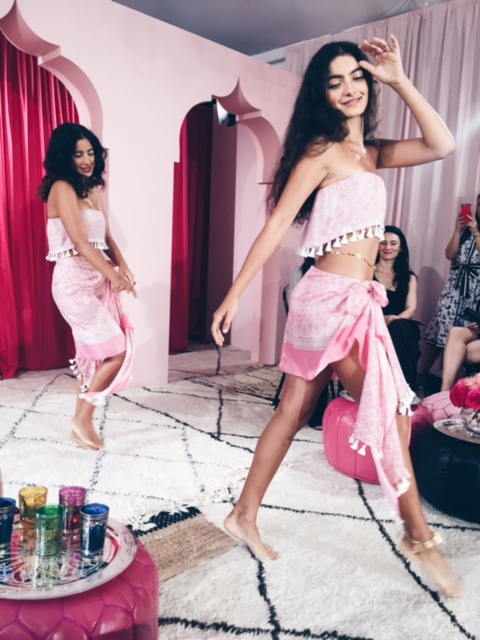 Kate Sade's flirty belly dancers came out to play, bringing a fun and playful energy to the label's Spring/Summer 2017 presentation.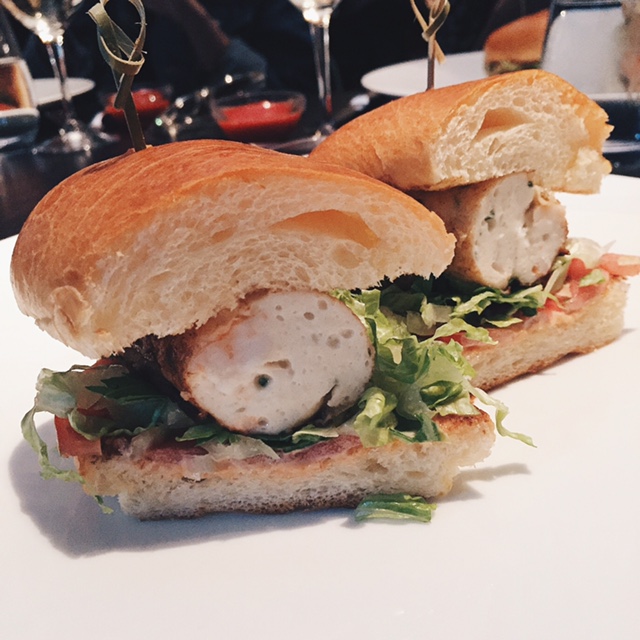 12:30 P.M: As restaurateur Stephen Starr's latest endeavour The Edition New York's infamous 'Clocktower'  restaurant became the most obvious choice for lunch. Reminiscent of London's iconic 'Rules' steakhouse in Covent Garden, the stylish hotel's restaurant is an ode to quintessential British cuisine — an obvious decision by British Micehelin-starred chef Jason Atherton. Here, expect fresh Fruits de la Mer, Fish & Chips and a refreshing yet contemporary lobster roll which came in the form of a meat sausage.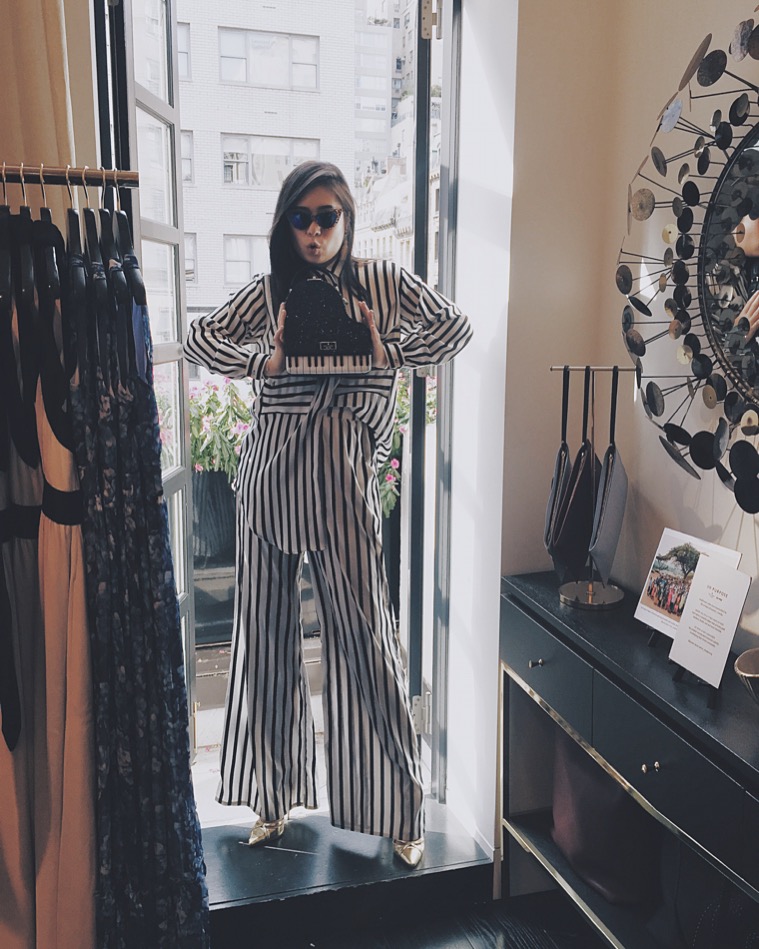 3:00 P.M: What's a trip uptown without a stop-over at Kate Spade's glitzy store on Madison Avenue? With quirky window displays featuring moving curtains (the label's A/W '16 collection was inspired by the glamour of jazz after all), you know there's always going to be something special waiting in store. For yours truly, "special" came in the form of a spectacularly embellished sling-over bag, shaped like a grand piano. Of course, for someone's who's obsessed with stripes — would you expect anything less?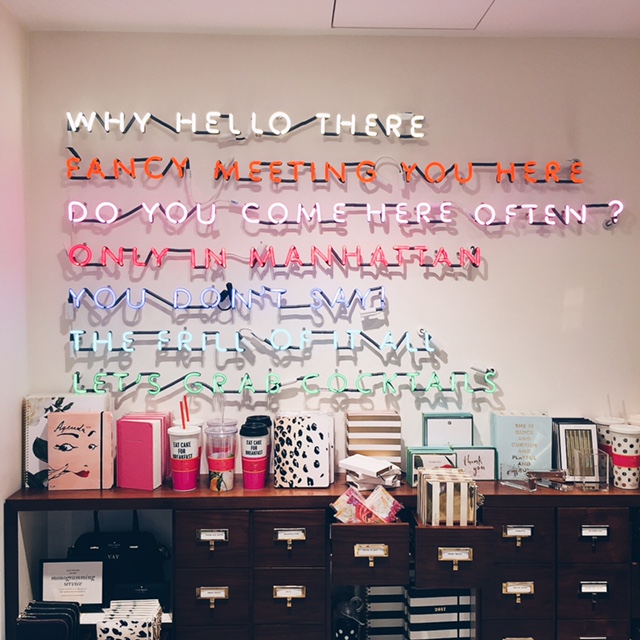 Every corner is an insta-worthy moment inside Kate Spade's Madison Avenue store. Not to mention, creative director Deborah Lloyd's natural talent for playful puns turned into glorious wall art in electric, neon lights.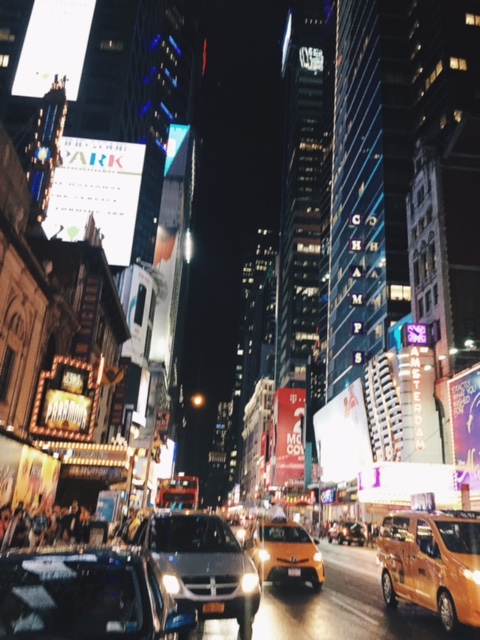 6:45 P.M: Broadway! Really, if you're in New York — there's no better way to spend your evening than at a Broadway show, unless of course, it's combined with your undying love for wine. This time, Broadway's biggest hit Paramour is performed by the world-famous Cirque du Soleil. Think big jumps, big stunts and big voices; an acrobatic extravagance meets Great Gatsby splendour.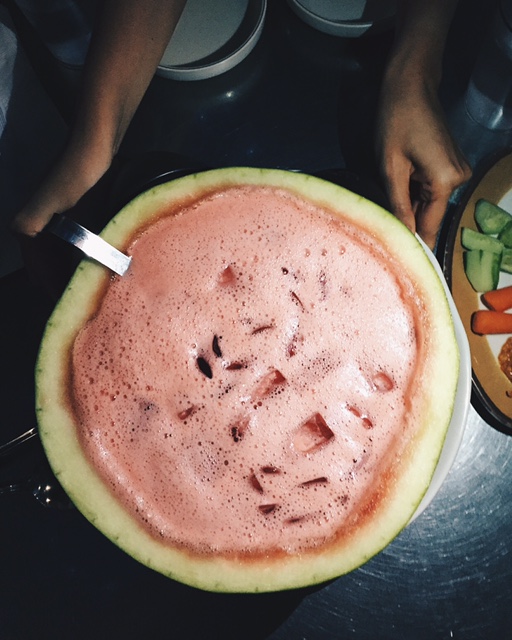 12:45 A.M: When it comes to unexpected hunger pangs in the middle of the night, nothing sorts you out like K-Town. Head to Pocha for the best Korean fried chicken in town, while its infamous watermelon soju (served in a watermelon, no less!) brings new meaning to midnight caps.