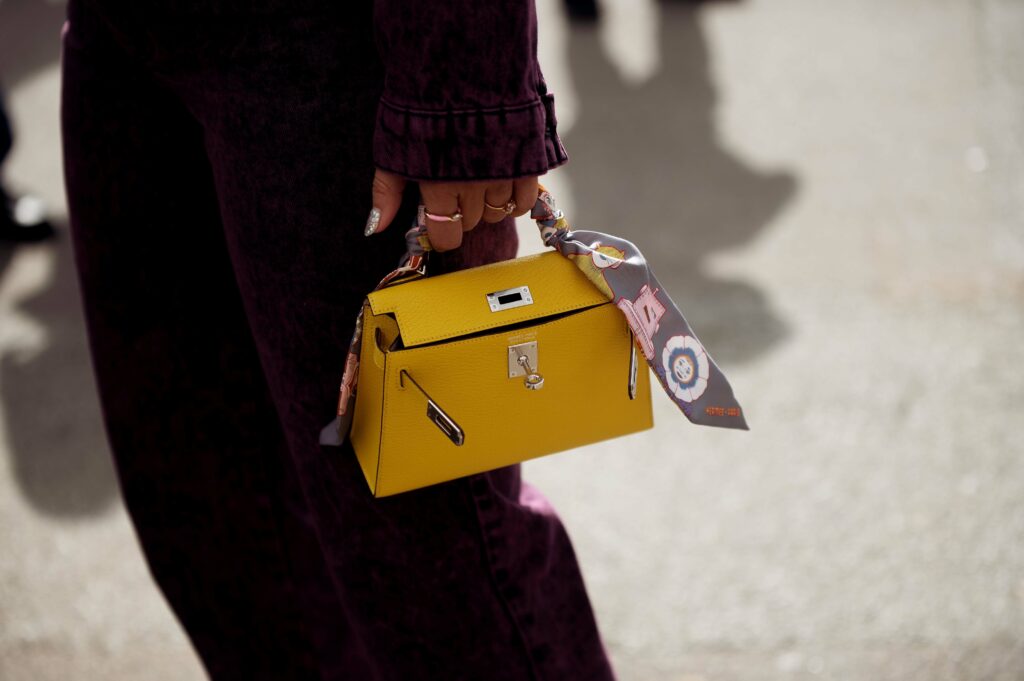 From Hermès's Birkin to Dior's Lady Dior and Jacquemus's Le Chiquito, these designer handbags convey symbols of success, style, and status. Brands toot their rarity all the time causing fashionistas to search high and low for these coveted pieces. Over the last decade, e-commerce companies have sprung up like wildflowers offering fashion lovers the opportunity to purchase these authentic designer bags easily.
Ahead, we've rounded up the best online stores to buy designer bags to add to your closet.
Farfetch
View this post on Instagram
If you're looking for current season can't-find-anywhere-else designer bags or rare gems, Farfetch has been a go-to since it was founded in 2007 by the Portuguese business mogul José Neves. The online platform stocks goods from the likes of Prada, Jacquemus, Celine, and Gucci so fashion aficionados won't have to go down the rabbit hole to secure a sought-after bag.
Shop Now
FWRD
View this post on Instagram
Fashion darlings will love FWRD because of its unique selection of vintage and contemporary designer bags. With Kendall Jenner as the brand's creative director, there's no shocker that every crook and cranny of the website is filled with iconic It bags.
Shop Now
Net-a-Porter
View this post on Instagram
You likely already know and love Net-a-Porter's painless consignment process and easy-to-use platform that makes shopping a breeze. Doesn't hurt that they also have dreamy wardrobe heroes that are worth the investment. With more than 800 of the world's most coveted designer brands, including Gucci, Chloe, Balenciaga, Saint Laurent, Isabel Marant, Prada, and Stella McCartney, Net-a-Porter is the best place to look for the latest arm candies.
Shop Now
Vestiaire Collective
View this post on Instagram
Die-hard fans of vintage fashion will probably tell you that to procure the most coveted pieces, you'll have to go offline. With Vestiaire Collective around, there's no need for that. A go-to for any second-hand obsessive, Vestiaire Collective has an array of preloved and vintage bags from Chanel, Prada, and Fendi that are well worth checking out. Make sure you set up alerts for all your favourite brands, so you can snap up the good stuff as soon as they go up for sale.
Shop Now
Rebag
View this post on Instagram
Rebag is the site to hit if you're looking for rare vintage bags as the platform highlights previously-owned handbags. Those looking to sell or trade in their luxury handbags will receive payment instantly. For all secondhand lovers, this is a great place to breathe new life into timeless designer bags.
Shop Now
Mytheresa
View this post on Instagram
This Germany–based company, Mytheresa is known for being very up-to-date with its bags. Even if you're not in the market to buy at the moment, the e-commerce platform is a great place to discover what's trending in fashion. With over 200 international designers, including Chloé, Valentino, and Saint Laurent, the platform always features immaculate, hard-to-find pieces the fashionistas hunt for.
Shop Now
Shopbop
View this post on Instagram
Whether a newbie or a skilled shopper, Shopbop will give you the most unique and seamless experience with its curated collection of designer handbags. Constantly debuting new fashion icons, you'll be spoilt for choice here.
Shop Now