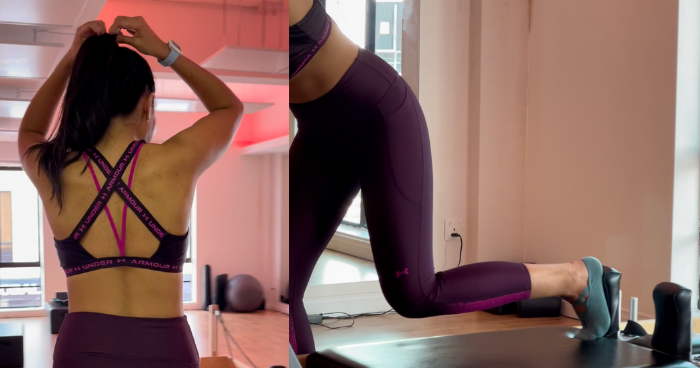 A self-proclaimed athleisure connoisseur, I took the challenge of wearing and experiencing Under Armour's latest Armour Mid Crossback Sports Bra and No-Slip Waistband Leggings very seriously. 
Working out and being active has always been part of my routine—a stress reliever, an escape, an activity I just love to do. And with that in mind, I always put a lot of importance on my activewear. I want to feel comfortable and supported with what I wear, as well as the added bonus that it also makes me look and feel good too—and that's exactly how I felt donning my UA Make Her Better Kit. 
View this post on Instagram
Putting it to the test, I ventured on not one, but three workouts for that day. Starting off with an early morning 3 KM brisk run. I'd say the perfect way to test out a sports bra support is through running—my chest felt super supported in the Armour Mid Crossback Sports Bra without it feeling constraining at all. 
Straight after, I changed locations for my next workout—Pilates. With pilates, there is a lot of stretching and being placed in sometimes awkward poses and positions, but the No-Slip Waistband Leggings were always kept in place. I never felt like it would give way or tear, and my whole body felt comfortable whilst going through the burn of the workout. I'd also like to note that I was definitely sweating a lot throughout the entirety of the workouts but it never felt that way thanks to the fast-drying and sweat wicking fabric.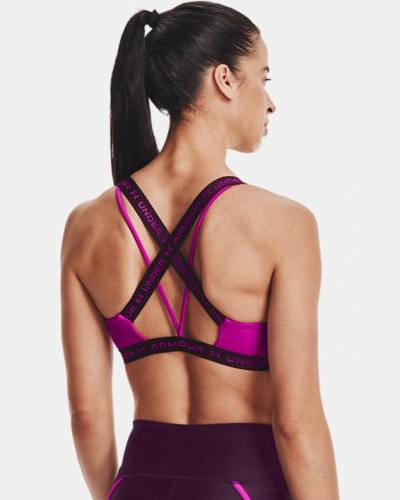 Rushed home from pilates to support a girlfriend's virtual spin class and quickly hopped on my spin bike. Once again, I was pleasantly surprised at how easy and seamless quick movements like pedaling felt in the No-Slip Waistband Leggings. Really putting their 4-way stretch construction to the test, I'd say it passed with flying colours and I finished the class exhausted but feeling and still looking good.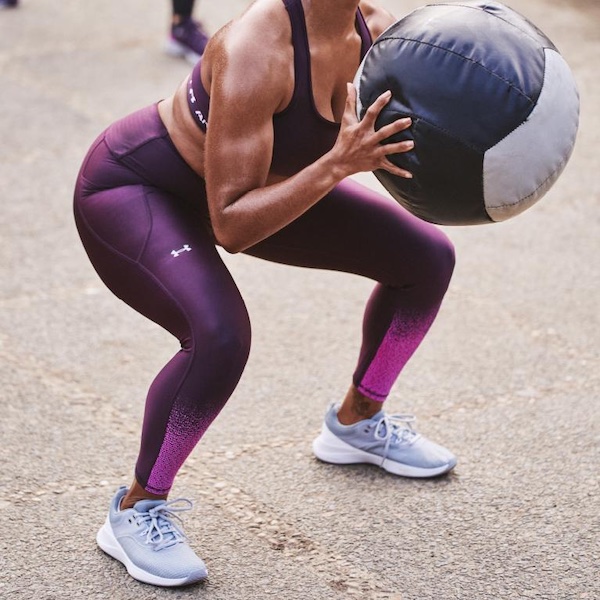 Overall, I was super impressed by my experience with the UA Make Her Better Kit. It was a trusty set to have on me as I powered through such diverse workouts throughout the day. I personally feel that beautifully crafted activewear, both visually and functionally, always elevates the workout experience and that is what Under Armour have mastered.