There's no end to what a woman can do
The perception of women and femininity is constantly evolving as females take control of defining who they are today. Whether it's strong, independent, passionate, fun or creative, women are remoulding how others see themselves and rejecting the centuries-old narrative that puts women as weak. In honour of International Women's Drivers Day, Porsche made the initiative to reshape the meaning of women, empowerment, and femininity with an all-women drive. 
The Porsche Taycan all-women drive:
The luxurious German car brand enlisted women such as race driver Leona Chin, fashion designer Celest Thoi, restaurateur Jen Tang, jewellery designer Yinn Ooi, and content creator Beng Lim for a 12-hour drive from Johor Bahru to Penang. Brimming with whirring energy, these women have democratically anointed themselves as self-made warriors, endlessly ricocheting strength and pushing the boundaries of success. There are no other words to describe these tenacious women than empowered and strong-willed women who can do anything they set their minds to.
Exceptional in their fields, ranging from fashion to food, these women are creating dialogues with the all-women drive – hoping that they could inspire other women and young girls around the world to be fearless and support each other. With the help of Porsche's Taycan Turbo S and the Taycan Cross Turismo, these ladies got to prove that women are exceptionally capable of achieving their dreams with just a push of acceleration. 
Everything you need to know about the Porsche Taycan series:
Car aficionados would likely already know the name Porsche – it's a known fact that they are one of the most popular brands in the world. Living life in the high-speed lane, Porsche has upped their ante with their innovative technology, designs, and functionality.
Since 1931, Porsche has been trailblazing state-of-the-art cars, meriting high recognition among car enthusiasts. So, it's no surprise that their newest electric vehicle, the Taycan Turbo S and the Taycan Cross Turismo are already famed for their prowess, prestige, and exclusiveness. Made for everyday practicality and long drives on the highway, these two cars are holding people's fascination now, especially women.
Glancing at both of the Taycan for the first time will instantly reveal the vehicle's dynamicity and sultry build – a fan favourite for the ladies. The car features a striking front face that showcases that both play and work meld effortlessly well together with this stunning machine. It's perfect for women such as Leona Chin, Celest Thoi, Jen Tang, Yinn Ooi, and Beng Lim who are constantly on-the-go. 
Pushing the boundaries of performance, the newest starlet can go from comfort-oriented to extremely sporty within seconds. This makes it the perfect car for city and country-side drives, something the women love about the car. The Taycan Turbo S can generate up to 560 kW of power with the help of Launch Control and accelerates from zero to 100 km/h in 2.8 seconds – commanding high performance.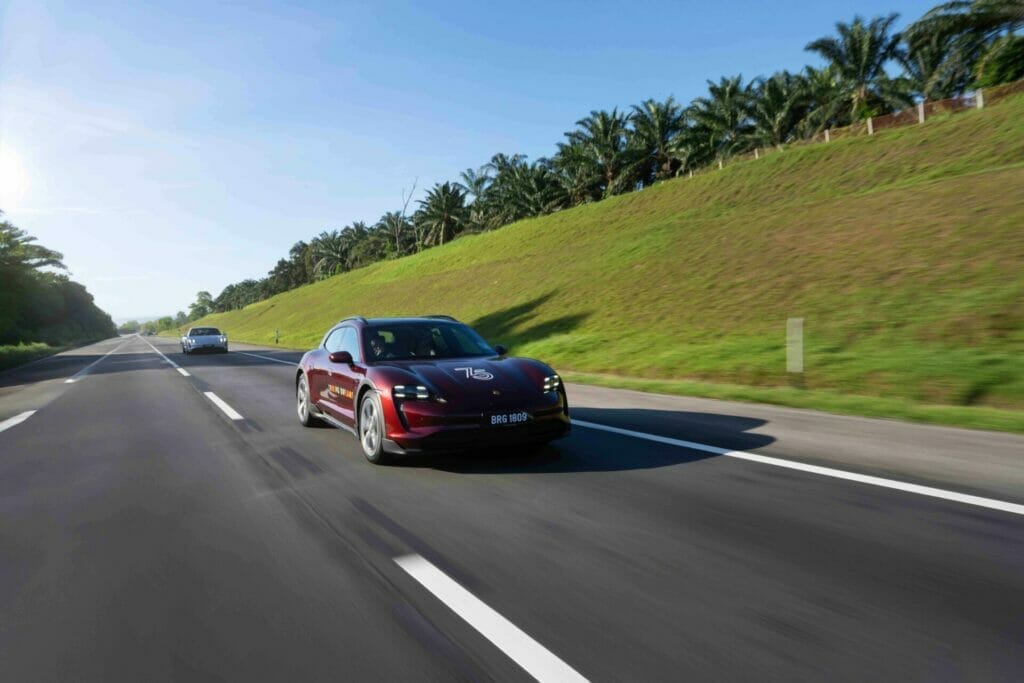 The cars' versatility makes it a good fit for women who want a car that satisfies many automotive needs. Women will have the utmost comfortable driving experience with the intuitive control, infotainment, and functions with the Porsche Taycan. And, on top of that, the expressive exterior design and the sophisticated interior atmosphere is just the icing on the cake.
Built for power, resilience and unmatched presence on the road, the Porsche Taycan can brave anything – morning rush-hour traffic or intense highways – as it has the characteristics to act as your primary mode of transportation especially for the females. And, the best part? Leona Chin, Celest Thoi, Jen Tang, Yinn Ooi, and Beng Lim can attest to how good it is. 
Discover more at Porsche.com