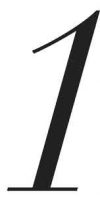 INTO THE WILD
Inimitable glamour meets youthful irreverence – a few words conjuring the idea of a 21st-century icon. This month, BAZAAR explores this fresh new take on a contagious joie de vivre, epitomized by the charming Kaya Scodelario, whose modern appeal graces the cover of December's 'Modern Cinema' issue.
Shot in London at the historic Savoy Theatre, the 25-year old British actress talks motherhood, female empowerment and what it takes to be a modern role model – considering her evolution from Skin's Effy Stonem, to a bold and adventurous astronomer in this year's latest instalment of Pirates of the Carribbean. "When I was a kid, I thought actors had to be perfect. They couldn't have any faults. They had to be role models, they had to be fashion examples, whereas now, there is more open female voices, and we ARE normal, and we do eat chips, and swear and mess up!" the actress shares, in an exclusive interview with BAZAAR.
Dressed in Fendi's latest Cruise 2018 collection for our December cover, Kaya's fresh youthfulness is exalted by soft pastels and romantic florals, re-imagined by Karl Lagerfeld with a nod to an unconventional sophistication. Think frisky juxtapositions like furs against pearls, and sporty bombers against a flirty flounce skirt.
To further spur your imagination, this Fendi Luxe Edit scans through the Roman brand's storied history through numbers, as well as the season's hottest must-haves and discover the bold and naturalistic strokes of Caravaggio at the Galleria Borghese. So let your spirits soar, and click on.
CONTENT
01 Into The Wild  02 Fendi Studios  03 Fendi in Numbers 
04 Galleria Borghese  05 The Waitlist
< 1 / 5 >