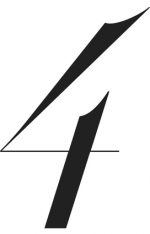 GALLERIA BORGHESE

When in Rome, why don't you…
Discover the bold and naturalistic strokes of Caravaggio at the Galleria Borghese, and take a twirl around the stunning gardens of Villa Borghese Pinciana?
With a new three-year partnership between the Rome-based art museum and luxury maison Fendi, the Caravaggio Research Institute brings the 16th-century painter into the limelight through a series of travelling exhibitions.
Starting with the Getty Museum in Los Angeles, Caravaggio's David with the Head of Goliath, Saint Jerome and the Boy with a Basket of Fruit make their way across continents for a not-to-be-missed cultural experience. Closer to home, Fendi is also supporting a special solo exhibition highlighting the works of Italian artist Gian Lorenzo Bernini, who led the fusion of Baroque-style sculpture, architecture, and art in the 1600s.
< 4 / 5>