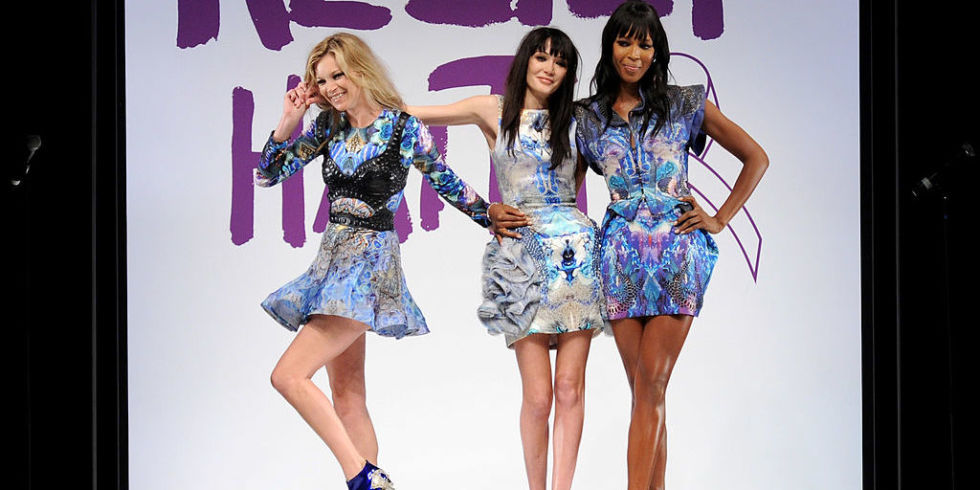 As London Fashion Week kicks off, look back at some of the most memorable moments, from Prince's surprise performance to Victoria Beckham making her debut on the catwalk.
ALEXANDER MCQUEEN SPRING/SUMMER 1999
At the end of McQueen's now iconic spring/summer 1999 show, model Shalom Harlow twirled on a revolving wooden platform wearing a white strapless dress. As she circled around slowly, two robots sprayed her with coloured paint. This haunting moment has since gone down as one of the most memorable in fashion show history.