Treat your loved ones this Christmas to some of Van Cleef & Arpel's timeless pieces. The Perlée™ collection has now extended to a bracelet and ring made up of yellow gold beads. A design that withstands the test of time, these precious creations can be combined in more ways than one.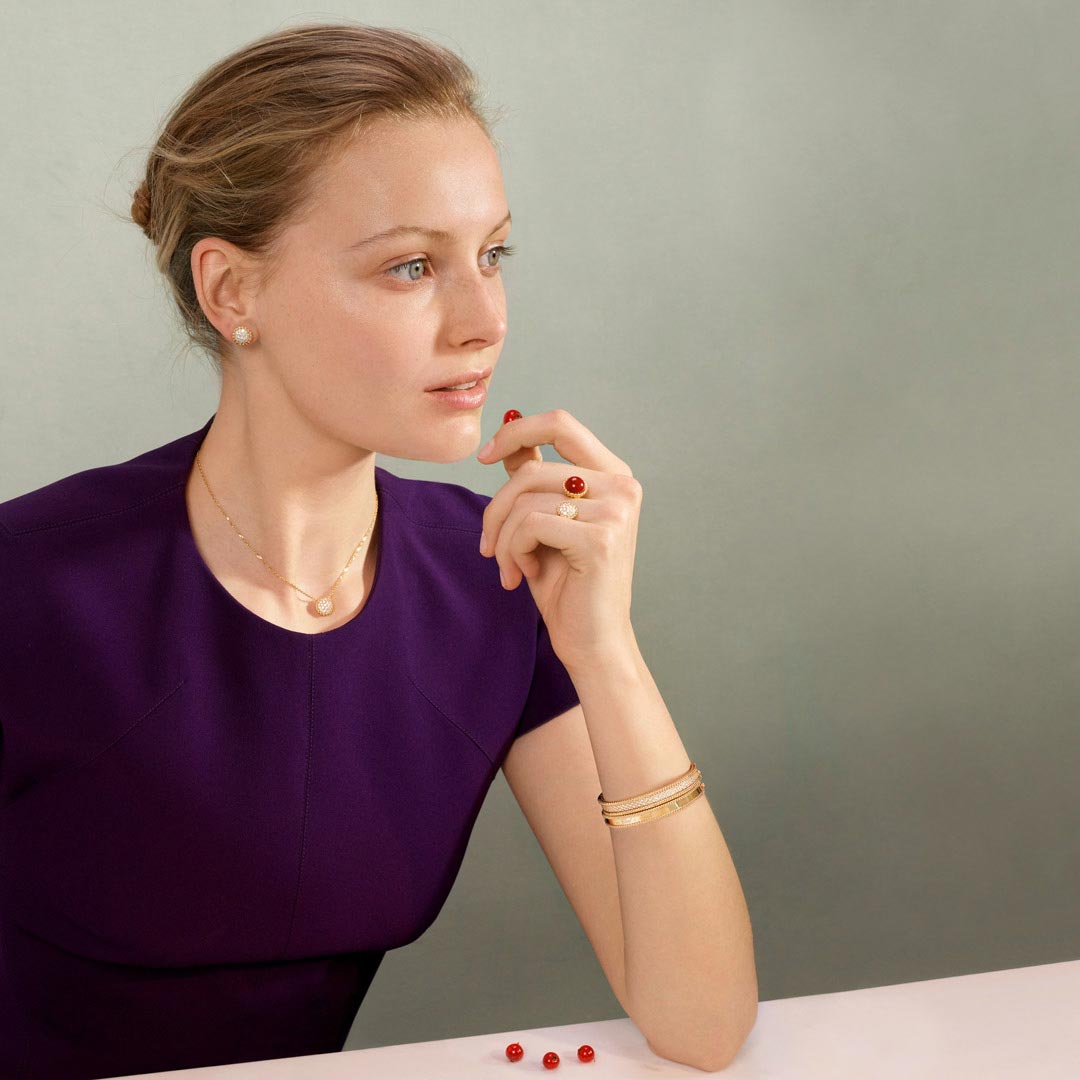 Yellow gold plays the main role in the Maison's latest collection as it embodies a joyful spirit — almost akin to being enveloped by the warmth of a sunny day. Each individual bead is meticulously polished to subtly reflect light with movement.
Part of Van Cleef & Arpel's history and heritage, the golden beads have been a recurring feature that dates back to the 1920s. First created to act as a delicate border to surround stones and motifs, the golden beads slowly began to achieve its independent status as the star of the show. Since 2008,the beads of gold have become a signature, showcased within the Perlée collection.
One by one, the golden beads are created by the jeweller, then carefully hand-polished in several stages to achieve a perfectly smooth surface that shimmers with a play of light. The attention to detail can be found inside the ring and bracelet, where the sheen of a glittering ribbon of yellow gold is amplified by the Maison's signature mirror-polishing technique.
A collection of jewellery that embodies joy as well as Van Cleef & Arpel's excellent craftsmanship, the Perlée collection not only makes for a meaningful gift, but a timeless and classic one, as it can be worn on its own or stacked with other jewellery.
Learn more about Van Cleef & Arpel's exquisite Perlée collection by clicking here.