Cologne and perfume can go a long way for a man. Scent is usually something we cling to, so finding the right one for you is key. From cult classics to new releases, we're sharing some of our favourite spring male fragrances. Spring has brought about fresher and vibrant scents and these are some we can't get enough of. Also thinking of the festive season ahead, this too makes for a great gift list if you're looking to treat yourself or a loved one.
Givenchy Beauty Gentleman Society
Redefining the codes of the modern gentleman, the new Gentleman Society is suave and masculine. With its thicker body, we see this fragrance as the perfect companion for the after-hours. Spicy, woody and equally sexy, the Gentleman Society has been crafted with Givenchy couture in mind and showcases a new twist on the house's signature silver-metal 4G logo. Sage, vetiver, vanilla and cedarwood come together to create a superlative ensemble that's almost impossible to resist. 
Hermès H24
Hermès' new H24 eau de parfum strikes the perfect balance between technology and nature. Crafted with the contemporary man in mind, this fragrance is mossy and woody, with an air of masculine elegance. Its sensual depth allows for its riveting notes of sage, rosewood, narcissus and sclarene to truly sing its song of the modern man. To elevate and extend the H24 experience, we suggest pairing your parfum with the new H24 skincare collection for the full olfactive experience. 
Bulgari Pour Homme 
This fresh, harmonious eau de toilette makes for great daytime wear. Like a light breeze, this scent is pure, serene and clean. Water lily and Darjeeling tea accord balances the grounding guaiac wood and cardamom notes to reveal an irresistible scent story. Chinese actor Yang Yang has recently been appointed as Bulgari's Asia Pacific brand ambassador for parfums and he poetically reveals that the Pour Homme reminds him of "a clean white shirt, and paints an image in my mind of people slowing down and taking the time to relax".
Diptyque L'Eau Papier
The latest addition to the Diptyque family, the L'Eau Papier is reminiscent of library halls, inkwells and the art of writing. We're transported to beloved french paper mills with each whiff. Inspired by the way an ink brush meets paper, this eclectic unisex scent is primarily white musk, which is then joined with mimosa and rice steam accord. Crisp, clean and with an underlying powdery feel once it hits the skin, we're earmarking this fragrance as a new favourite of the year. 
Penhaligon's The Tragedy of Lord George
Penhaligon's remarkable collection of olfactive creations make it one of the most sought after fragrance houses in the world. Their Portraits fragrance family is a great place to start with their The Tragedy of Lord George scent being a standout favourite. Mirroring the personality of a noble, respected character, this fragrance has a sense of masculine mystery. Ambrox, tonka and rum perfectly come together in a sensual, woody forage that is equally alluring and sophisticated.
BOSS Bottled Parfum
Make your own rules and be your own boss with the latest addition to the classic Boss collection. This iteration of the fan-favourite scent is charismatic, intensely masculine and features the highest concentration of ingredients compared to its counterparts in the Bottled collection. Expect top notes of zest mandarin and spicy incense oils, before revealing a heart of orris concrete and fig tree root accord that ends with a woody base of cedarwood essence and vegetal leather accord. 
Versace Eros
Tantalising and playful, the Eros is definitely a statement maker. Its distinct fragrance profile can be pointed out within a crowd thanks to its cool spicy flair. Matching well with our climate, this fragrance has a fresh and tropical air to it. It's packed with zesty lemon, orange and crisp green apple. Then joins tonka bean, amber, vanilla and moss to form a fun fusion that's perfect for the season. 
Creed Aventus
Creed's wardrobe of luxurious, captivating fragrances allows for vast exploration of different profiles and fragrances. When exploring their brand new stand-alone store in Malaysia, we instantly gravitated towards the Aventus. A cult-favourite for a reason, this fragrance exudes power, strength and success. With its unique blend of dried woods and its fresh, citrusy punch of fruits, this scent is evergreen and transitions well from day to night. 
Chanel Bleu De Chanel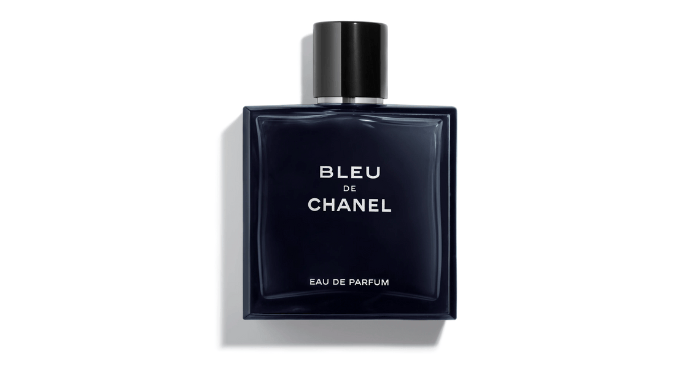 A captivating classic, this eau de parfum is an ode to the expression of masculine freedom. Straightforward and assertive, the Bleu De Chanel is an aromatic woody affair. Caledonian sandalwood, cedar and tonka bean come together to mimic a determined spirit that is a kin to the Chanel man.