The blended whiskey is carefully crafted with neutral spirits of Malaysian origin.
If you are looking for a light and fruity whiskey, we trust that Timah whiskey is the one you'll love. Recently, We met Captain Speedy, one of the first gentlemen who introduced whiskey culture to Malaya. We started the night sampling Timah Whisky, its characteristic includes a smokey flavour and aroma.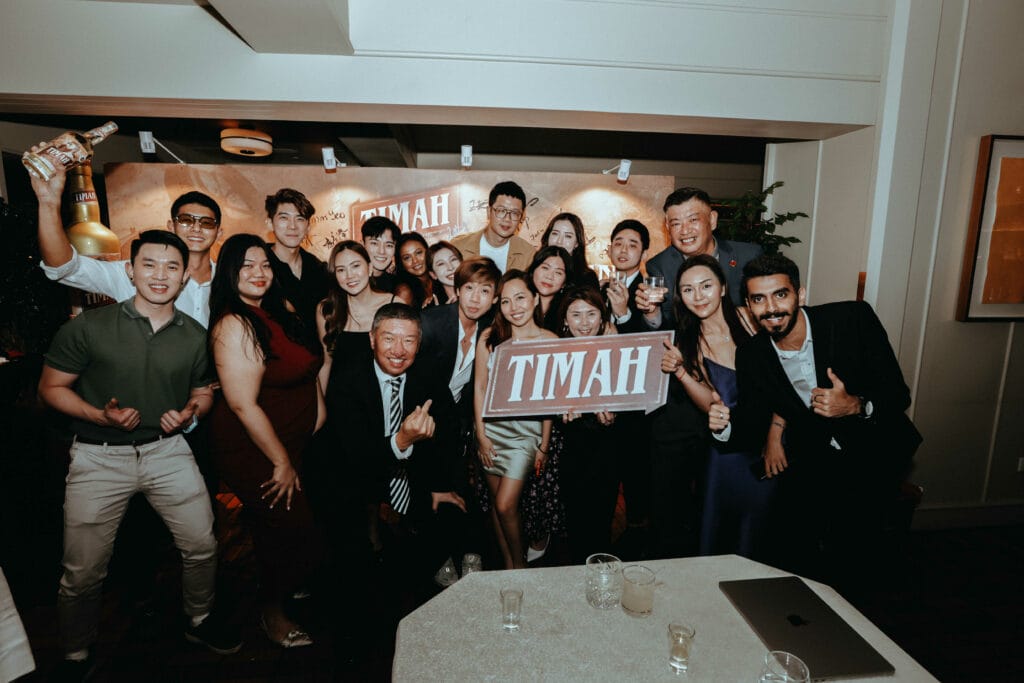 The blend brings out a harmonious mix of smoke and a playful hint of a floral bouquet. Blended carefully by master blender, Timah has an added layer of complexity as it starts off on a smokey palate before settling into a sweet, light oak finish.
What makes it so special?
Timah, Malaysia's award-winning premium whiskey is double peated – peat is a natural, plant-based fuel source which is burned in order to dry malted barley. Well, as its name indicates, it is a blended whiskey that consists of a carefully crafted blend of two aged peated malts, and a neutral spirit of Malaysian origin. The masterfully crafted Timah blend is also strongly influenced by the heritage and multicultural history of Malaysia.
Are you exploring whiskey cocktail recipes? You're in the right place. Check out a treasure trove of 3 favourite whiskey cocktail recipes below from sweet to sour and bitter.
Timah Old-Fashioned
Ingredients: 60ml Timah, ½ teaspoon sugar, 3 dashes Angostura bitters, 1 teaspoon water Ice, Orange peel garnish
Method: Muddle sugar, water, and bitters in an old-fashioned glass for 1 minute. Pour in whiskey and stir for an additional minute. Add ice, garnish with an orange peel, and serve.
Timah Whiskey Sour
Ingredients: 50ml Timah, 35ml lemon juice, 12ml sugar syrup, 2 or 3 dashes aromatic bitters, Ice, Lemon zest, Maraschino cherry on a stick
Mehod: Place Timah, lemon juice, syrup and bitters in a shaker. Mix, then strain into ice-filled glass. Squeeze the lemon zest to express its oils. Add cherry and serve.
Timahattan
Ingredients: 50ml Timah, 25 ml sweet vermouth, 2 or 3 dashes aromatic bitters, Ice, Maraschino cherry on a stick
Method: Pour ingredients into a mixing glass with ice and stir well. Once done, pour into a chilled glass of your choice, ideally a martini glass. Garnish with a maraschino cherry and serve. There you have it, a stunning and vibrant whiskey with sweet vermouth and bitters!
For more information, visit here.
In other news, Glenfiddich Releases Its Time Re:Imagined Series Collection