"The Versace Man is synonymous with elegance and seduction. It is dedicated to the modern man, full of charisma and self-confidence." – Donatella Versace
As the sun sets over the French Riviera at Chateau de la Croix des Gares, an aura of glitz and glamour shines as models strut across the Chateau's crystal blue pool. With a hint of Barbiecore, guests were in for a breathtaking and fabulous evening at the first private viewing of 'La Vacanza' – a collaboration between Donatella Versace and Dua Lipa – by House of Versace. 
The British-Albanian pop queen has already left the internet buzzing with her new soundtrack, Dance the Night, for the highly-anticipated Barbie movie. So, it's no surprise, she was seen continuing to solidify her legacy by commemorating a long-standing friendship with visionary Italian designer Donatella Versace with 'La Vacanza' (The Holiday) for the Pre-Fall Collection 2023. 
Crafting a collection for both confident men and women, 'La Vacanza' celebrates boundless creativity and timeless elegance, and is a re-imagination of the Italian luxury house's archival pieces with a contemporary twist. From impeccable tailoring and sharp silhouettes to beachwear, the collection embodies luxurious, chic, and destination-worthy pieces. From metallic miniskirts, sexy bikinis and captivating printed ensembles, the pieces in the collection were inspired by the iconic Versace Spring/Summer '95 collection. 
With an inclusive range of sizes and shapes, the pieces in the collection embraced pastel shades such as powder pink and baby blue along with playful polka dot prints. However, it wasn't just the collection's garments that captured everyone's attention.
The show was attended by some of the biggest names in music and fashion. Amongst the men, we see Hyunjin from Stray Kids, Troye Sivan, Manu Rios, Lewis Hamilton and more. Take a look as they stole the show.
Hyunjin
Troye Sivan
Manu Rios
Lewis Hamilton
Dwayne Wayde
Bashir Arab Sanchez
Charles Melton
SimonPorte-Jacquemus
Whiteley Jason Statham and Rosie Huntington
Marc Forne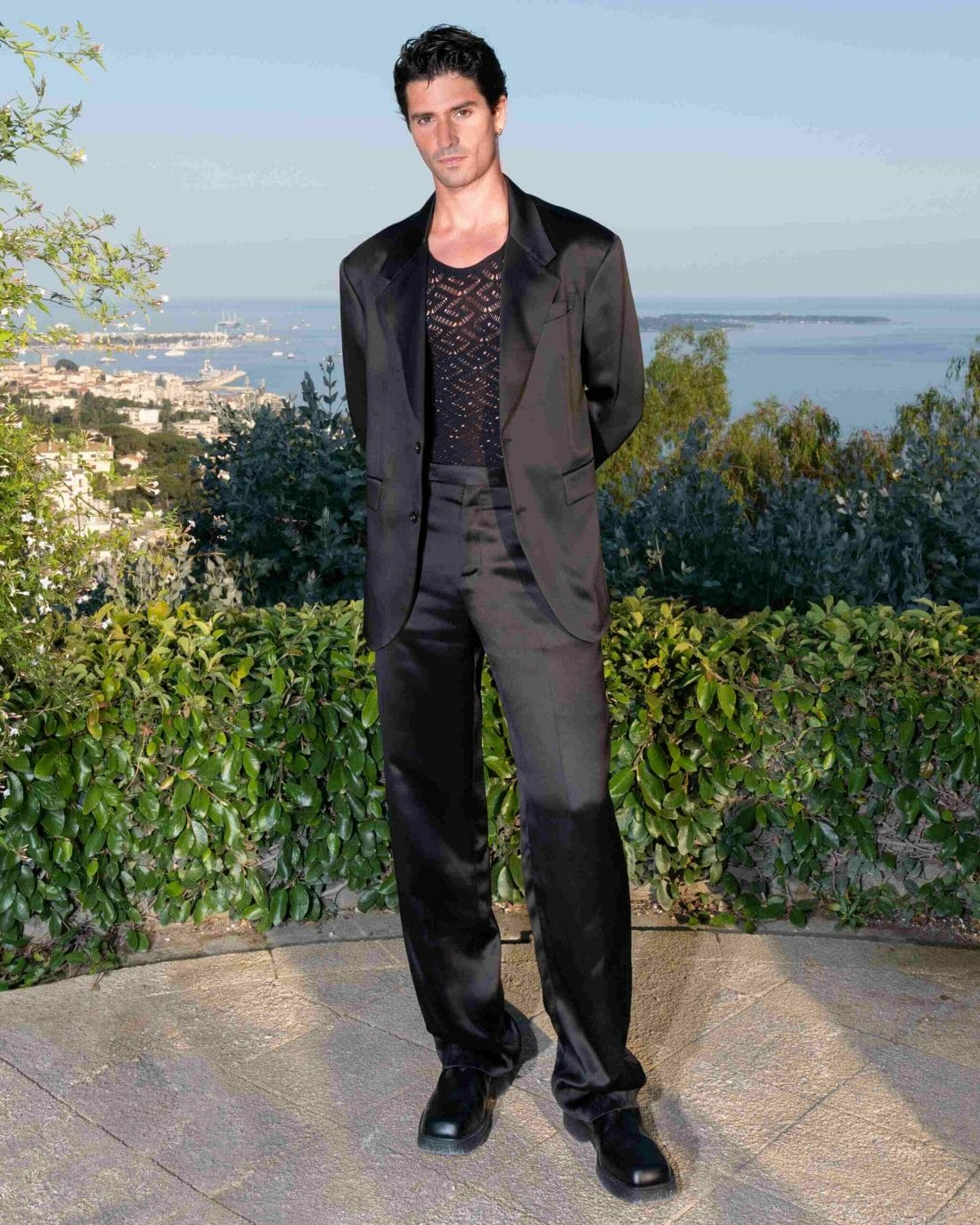 Jeremy OHarris
Ivan Olita
The collection is available to purchase from today onwards at Versace boutiques, and online at Versace.com.