Coordinated by Ai Lim, Alisha Azuddin, Abdul Aziz Draim, Khairani Ramli, Lira Jamaluddin and Sarah Hani Jamil Videography by Jackie Mah Styled by Mughni Che Din and Ai Lim Hijab styling by Naz Zunaidi Makeup by Cat Yong, Kevin Lee and Khir Khalid Hair by Ckay Liow, Juno Ko and Mei Choi Shot on location at JW Marriott Kuala Lumpur and The Starhill Dining
While style is inherently subjective, we at BAZAAR all agree that this trio of dashing men has mastered the art of dressing up. From fashion insider to style influencer, see our crop of Most Stylish Men of 2021.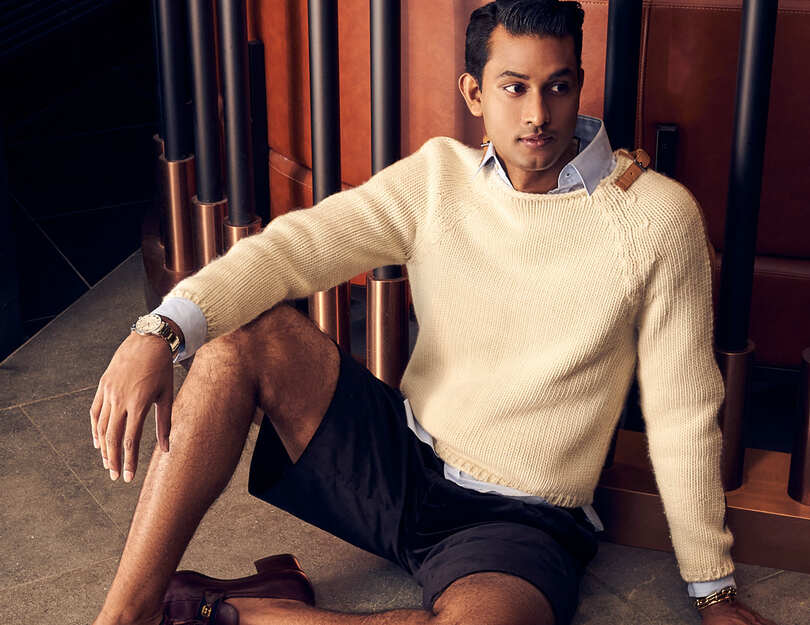 TRUNAN LOURNARD CHANDRAN
As the son of Malaysia's renowned fashion designer, Bernard Chandran, great style is intrinsic to Trunan. He shares, "As you know, my dad is in the fashion industry and in my years of growing up, he has always put me in different looks. Slowly, I've found my own personality in it. I don't like sticking to one look for so long. I love shoes and having them in many colours is great. I'm also currently into bright floral shirts and try to wear them a lot now more now, in contrast to the dark colours I usually wear."
Trunan wears top; jumper; shorts; and shoes, all from GUCCI. Tiffany HardWear link bracelet in 18k gold; Tiffany T T1 wide hinged bangle in 18k gold; and Atlas® 2-Hand 37.5 mm watch in stainless steel, all from TIFFANY & CO.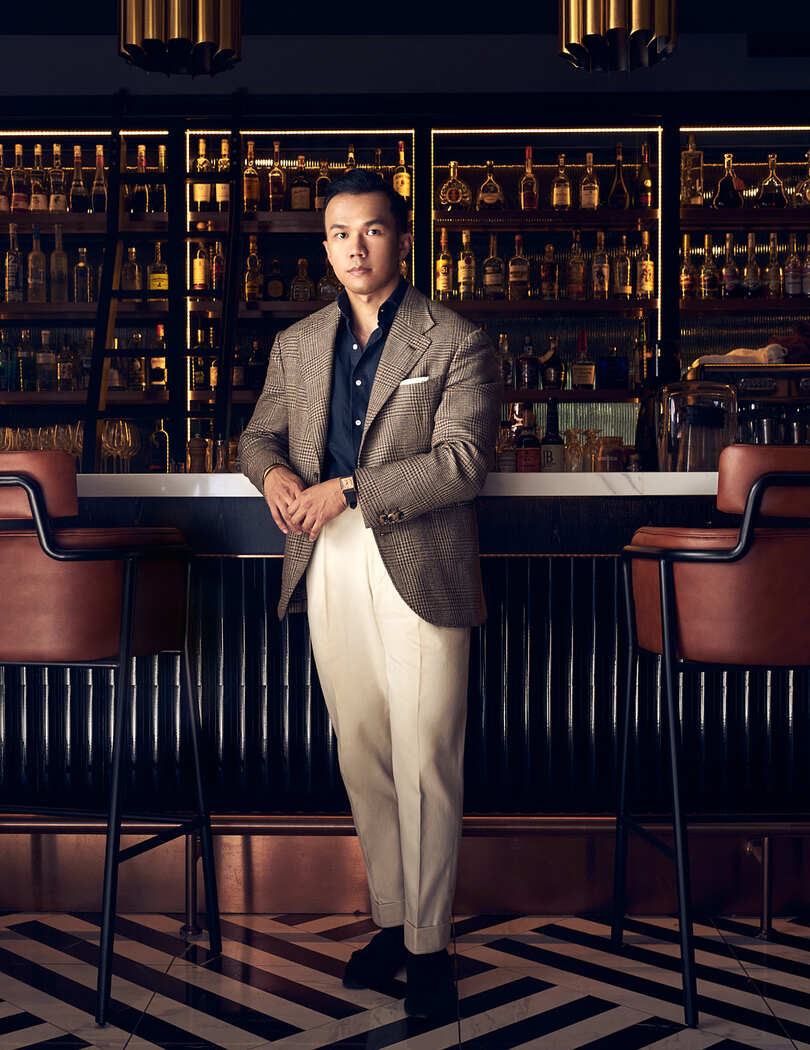 AZMIR HAMZAH, RETAIL MANAGER
Slightly reserved at first meet, Azmir opens up to reveal a laidback side as we chat. "My friends would describe me as pensive and I'm definitely much more comfortable when someone has gotten to know me better," he admits. With 10 years of experience in retail menswear, Azmir knows exactly what he wants when it comes to suiting up. He shares, "My personal style is sportive tailoring. I enjoy mixing traditional tailoring with sporty and casual elements."
Azmir wears shirt; jacket; and trousers, all from P.JOHNSON. Socks, BRESCIANI, Shoes, ALDEN, Tiffany 1837 Makers 27 mm square watch in 18k rose gold on an alligator strap, TIFFANY & CO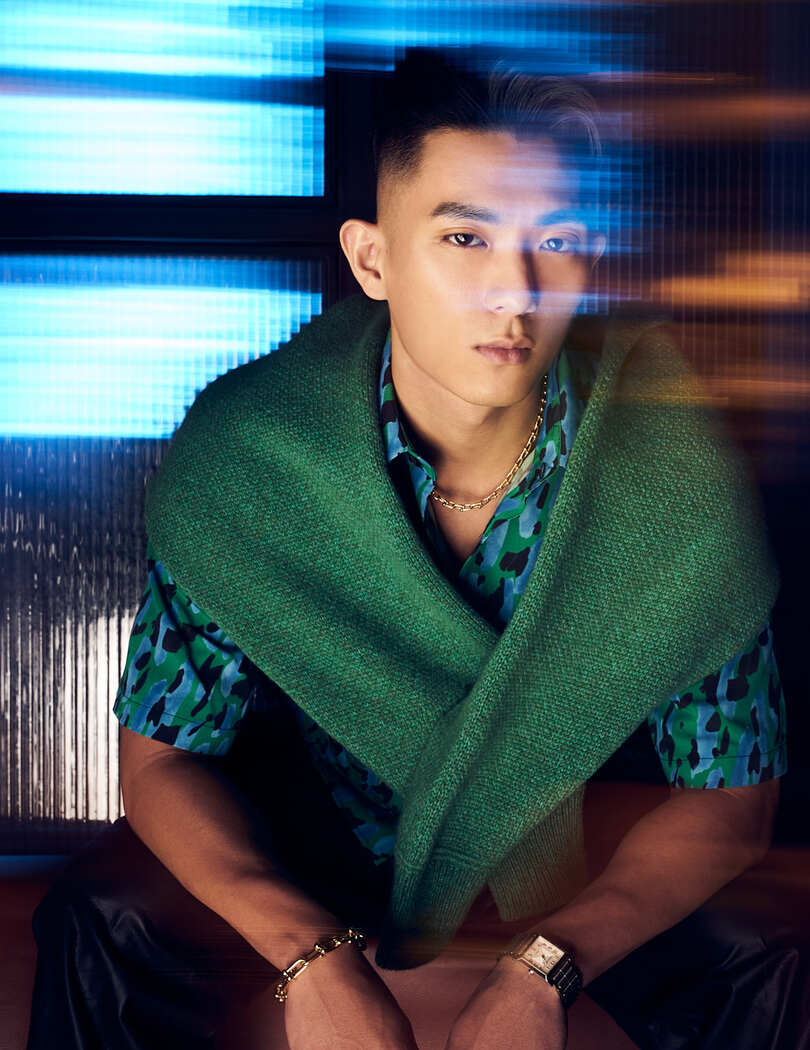 HAN PIN MA, ENTREPRENEUR AND FITNESS INSTRUCTOR
The other half to Jane Chuck (who's also one of our Most Stylish Women this year), Han Pin is all about being comfortable no matter where he is. "In fact, I'm most at ease when I'm in my pyjamas or not wearing anything," he says with a cheeky grin. Be that as it may, the fitness junkie is not afraid to go bold when it comes to his clothes, picking bold hues and loud prints once in a while. "My personal style is comfort meets eclecticism," he says.
Han Pin wears top; jumper; and trousers, all from SALVATORE FERRAGAMO. Tiffany HardWear link necklace in 18k gold; Tiffany HardWear link bracelet in 18k gold; and Tiffany 1837 Makers 27 mm square watch in stainless steel with a white dial, all from TIFFANY & CO.
See the 10 women whose style and success have inspired us this year in the Most Stylish Women 2021 list.