The new Airpods and Apple TV are in full swing.
Apple never fails when it comes to groundbreaking designs and endless innovations for its users. Ranging from iPhones, Ipads, Ipods, Airpods, and Apple TV, we can safely say that everyone will own at least one Apple device.
Now, let's see what are some of their latest devices on offer and what makes them the instant 'it' thing?
Airpods 3rd Generation 
Including fascinating technology such as spatial audio, delivering enhanced functionality and a magical experience, one could take their songs in totally new directions. Thanks to its spatial audio, you can listen to your music with Dolby Atmos in Apple Music, movies, and TV shows, as well as dynamic head tracking on all Apple devices. You can find yourself immersed in sounds from all directions, making you feel as though you're in your own philharmonic orchestra. Don't like what you're hearing? Don't worry. You now have even more control over your entertainment thanks to the force sensor. You may utilise the controls to play, stop, and skip through songs, as well as answer and end phone calls.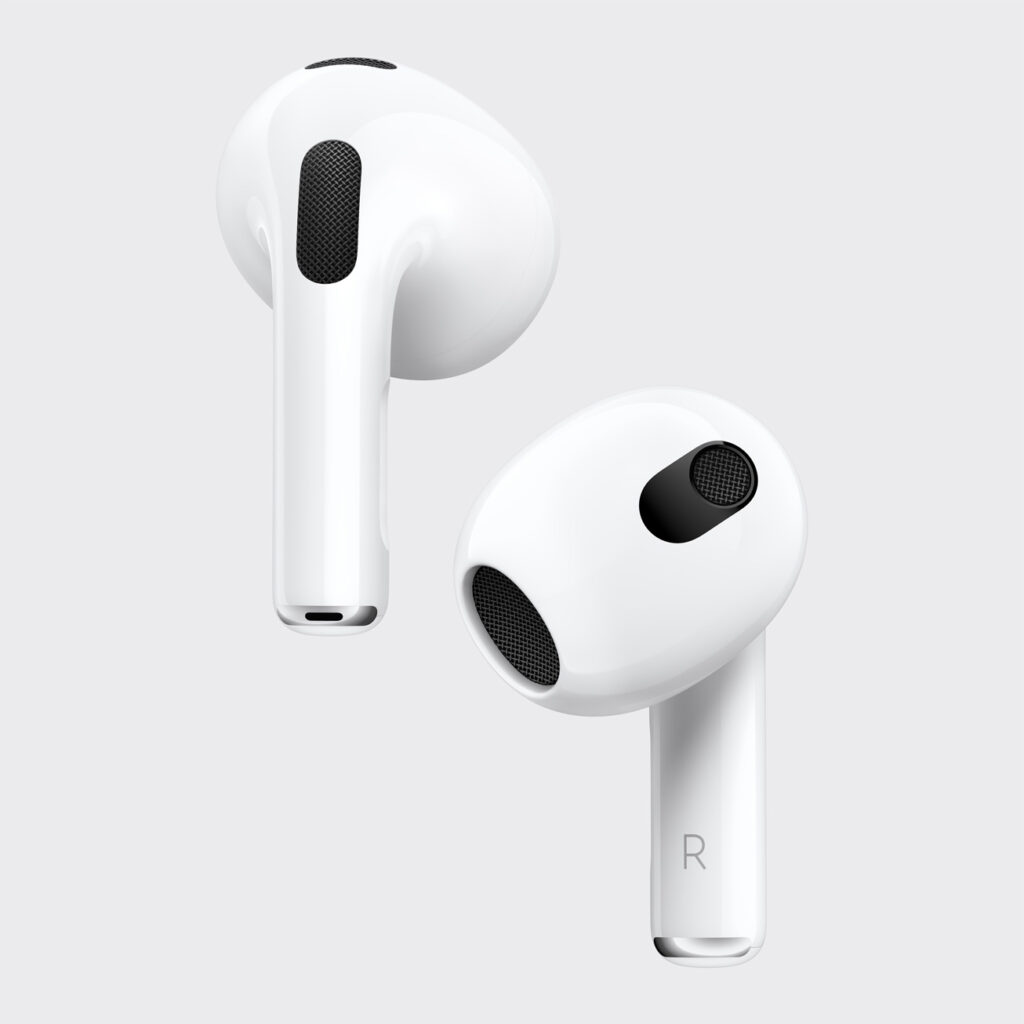 The new AirPods include a force sensor for easy and intuitive music and phone call management. Both the AirPods and the MagSafe Charging Case have an IPX4 rating and are sweat and water-resistant, so they can survive everything from rain to strenuous workouts.
AirPods (3rd generation) is priced at RM 829 and is available on apple.com/my 
Apple TV
Apple TV 4K is a major upgrade for any TV, making it essential for the best cinematic experience, and it integrates flawlessly with other Apple products and services to magically alter the living room in ways that everyone in the family will enjoy. Enjoy Apple TV+ and other shows and movies on the Apple TV app, hundreds of playlists and millions of songs on Apple Music, great games on Apple Arcade, exciting exercises on Apple Fitness+, and thousands of other apps, including games, fitness, and education, on the Apple TV app.
Slide for a better experience: