After an epic Formula 1 weekend under the lights of Marina Bay, it's no shocker that the motorsport is a luxury prowess that everyone is obsessed with. It's a sport dotted with glitz and glamour. All thanks to the Netflix documentary series, F1's popularity has been surging higher and higher. No one seemed to give much thought to the champagne-soaked world of Formula 1 before the ultra-compelling show. Featuring behind-the-scenes footage of the usually-secretive racing teams and the sometimes contentious relationships between drivers and team executives, the show did a number on the sport. It worked like a trapdoor making indifferent people drive their way at 200 miles per hour into the fandom. But, that's not the only thing that's capturing the hearts of many fans.
Scroll below to see why people are possibly getting more obsessed with this sport.
The Cars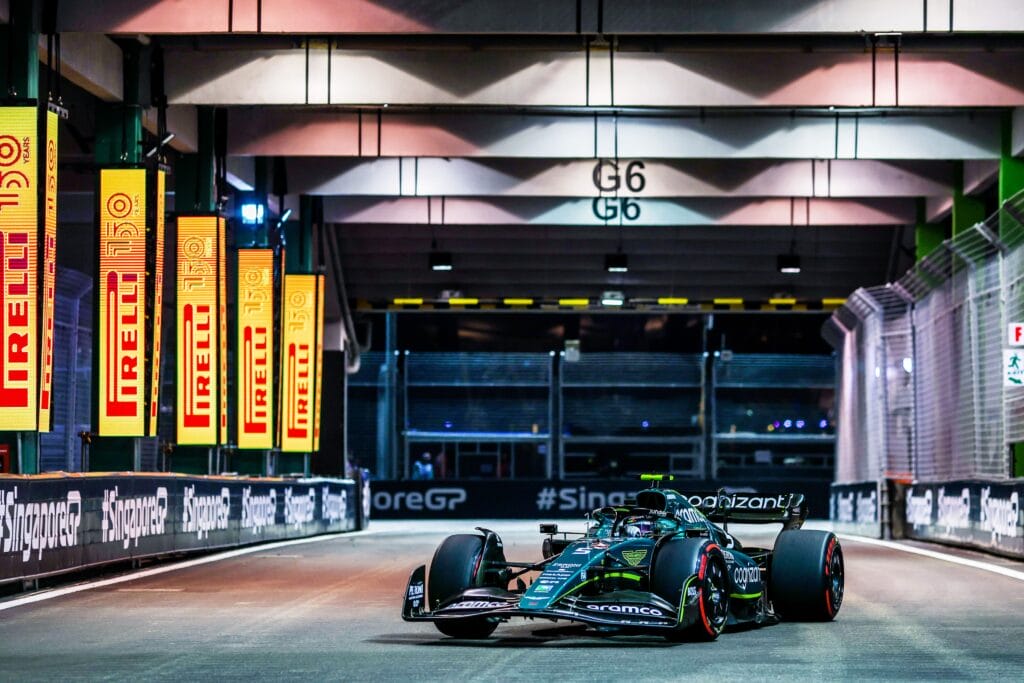 Dominant on the track, the F1 cars are sexy and well-designed. Sporting a sleek body and face, the cars are beautiful machines that you can't tear your eyes away. And, it's even greater when you see them going fast-paced racing for the win.
The Heartthrobs
While these sportsmen are showcasing their incredible talents globally, we can't deny their good looks and charm. From Ferrari's stud, Charles Leclerc to Alpha Taurri's heartthrob, Pierre Gasly and Mercedes' Lewis Hamilton, the men who drives the F1 cars keep our hearts racing undoubtedly in and out of the car.
The Adrenaline
You watch on the literal edge of your seat, breathing held and resisting the urge to scream your lungs out, becoming a nervous wreck waiting to see your favourite drivers or team trying to gain a good spot in the race. The near tears, adrenaline, and sweating make it all the better when it's a crucial point in the race or when an unexpected crash happens. You'll never be more enthralled than within the designated laps needed to finish the race.
The Fashion
The races have many swanky elements but the fashion that the drivers feed us with their street style is outstanding. Yes, the sexy jumpsuits are eye candy, but seeing the men dressed to the nines before they step into the car is worthy of a look. From Lewis Hamilton to Zhou Guanyu, the F1 drivers know how to strut their luxury watches, cool sneakers, and fresh, designer clothing. Unsurprisingly, the drivers are gaining a lot of recognition for their suave style.