Marrakech. First, you hear the cacophony of sounds. The hypnotic lull of the pungi being played by snakecharmers, leather merchants offering you the world and more–everyone a storyteller, as the medina of Jemma el-Fna comes into view. The sights, sounds, and scents hit you without warning, culminating in an otherworldly experience unlike anything else, the feeling of having travelled back in time. But, enough excitement for one night. Jet-lagged after a 24-hour flight that it took to get here, I retire to my ornate chamber in the legendary La Mamounia with its filigreed lamps, heavily carved wooden doors, and marbled floors. Here, I drift off to much needed sleep, with dreams of Marlene Dietrich walking through the darkened corridors …
HEAVEN ON EARTH
The morning couldn't have been more different from my late night arrival at the markets; an idyllic serene—a breakfast of pistachio croissants and generous servings of amlou, a delicious dip of argan oil, honey and almonds overlooking the magnificent Gardens—a gift to Prince Al Mamoun as a wedding present in the 18th century—to the sounds of birds chirping, all perfectly orchestrated. "The most lovely spot in the whole world," Sir Winston Churchill once described it, and it's no wonder that this was the playground to many artists, royals, and Hollywood stars over the years.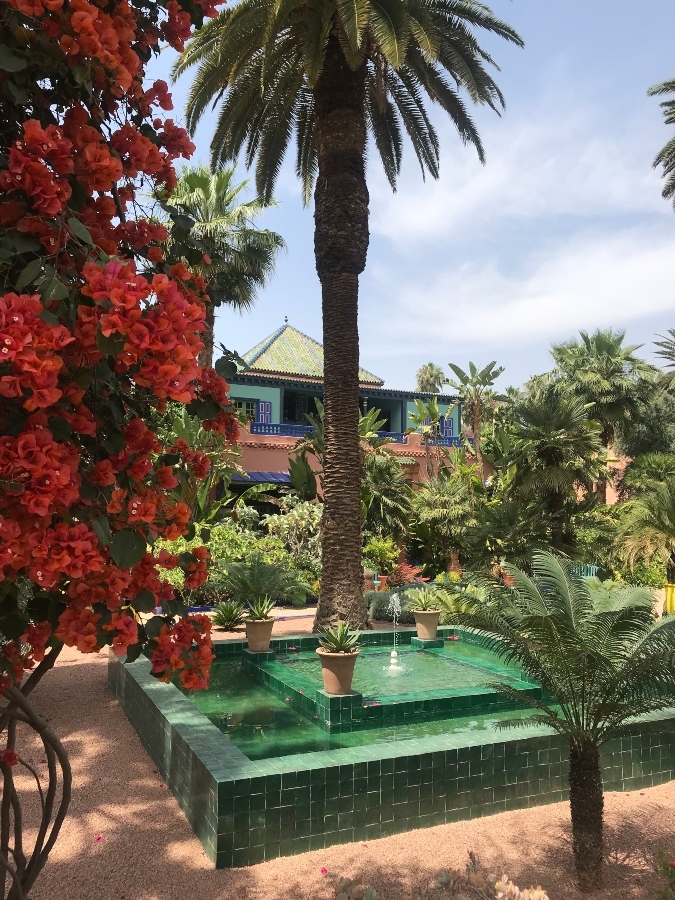 Yet, it is undoubtedly another guest of the La Mamounia, Monsieur Yves Saint Laurent, that put the Red City on the fashion map. Having discovered Morocco in 1966 at the age of 33, it is no secret that he often left behind the stresses of Parisian life producing couture collections season after season, for creative respite in his home away from home at the Villa Oasis here in Marrakech, along with his partner–both in life and in business, Pierre Berge. Often citing Morocco as the place where he discovered colour, the late designer often credited the Berbers of Morocco as a source of inspiration for the bold colours and innovative ideas in his designs. The Jardin Marjorelle is a testament to this, as the pair bought and transformed the garden into a museum dedicated to the original peoples of North Africa.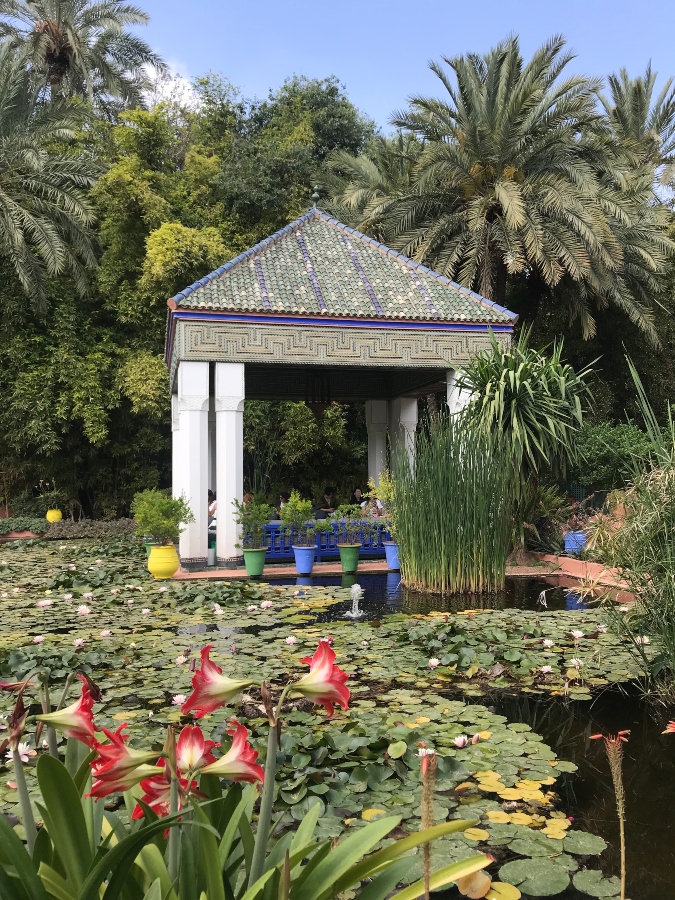 A rare private tour to the Villa Oasis—home to both Saint Laurent and Berge, bordering the Jardin Marjorelle, gave insight into the personal life of one of the most prominent couture designers of the 20th century. A quiet haven, where they would entertain fabulous guests the likes of Betty Catroux to Loulou de la Falaise, giant cactuses of every shape and size–so huge they tower over the gazebo in the garden and greet you at every turn, as do giant Bougainvillea trees with the brightest red flowers, all to the sounds of water fountains calming the senses.