Marrakech. First, you hear the cacophony of sounds. The hypnotic lull of the pungi being played by snakecharmers, leather merchants offering you the world and more--everyone a storyteller, as the medina of Jemma el-Fna comes into view. The sights, sounds, and scents hit you without warning, culminating in an otherworldly experience unlike anything else, the feeling of having travelled back in time. But, enough excitement for one night. Jet-lagged after a 24-hour flight that it took to get here, I retire to my ornate chamber in the legendary La Mamounia with its filigreed lamps, heavily carved wooden doors, and marbled floors. Here, I drift off to much needed sleep, with dreams of Marlene Dietrich walking through the darkened corridors …
OURIKA MOMENT
With glorious gardens being the recurring theme of this trip from La Mamounia to the Jardin Marjorelle, this love story between Yves Saint Laurent and Morocco carries on today to the Ourika Valley at the gates of the Atlas Mountains, some thirty kilometres from the buzz of Marrakech. A former wasteland, it now is a botanical garden that expresses YSL Beauty's affinity for the Mediterranean culture anchored in the brand's DNA.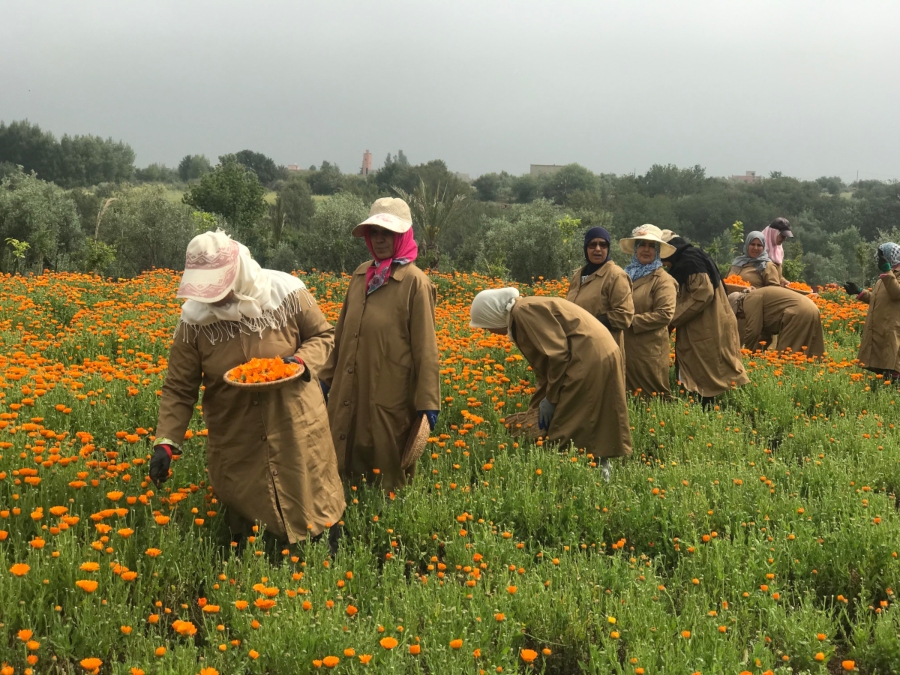 Designed by Ossart and Maurières, the fallow plots of land have since been transformed into flourishing botanical garden that are carefully researched and used in the French maison's make-up, fragrance, and skincare products. Besides creating job opportunities for a cooperative of Berber women who tend to the gardens, what makes the Ourika gardens so special is that  the multicoloured, ochre-earthed gardens are exposed to extreme conditions: the desert summer climate changes dramatically in the winter, when a cold, dry wind blows from the snow-capped mountains–creating botanical wonders with resilient properties that are able to weather such harsh conditions, making them excellent ingredients with properties highly beneficial to the skin.
"We apply a unique and eco-friendly extraction process to obtain a pure extract with very concentrated ingredients," says Caroline Negre, YSL Beauty's Scientific Director. "It is a slow and cold process that uses less energy and less water to obtain the botanical sap, thereby protecting the environment." Through this process, all the potent and effective molecules from the ingredients are extracted and transformed into a pure, concentrated extract with potent, highly effective botanical active ingredients, from the Moroccan calendula that is harvested for the iconic Touche Eclat, to the collection of Moonlight and Barbary Fig cactuses that can withstand the arid, mountainous climate of the Ourika valley, both of which feature in the brand's latest skincare range, Pure Shots.