Marrakech. First, you hear the cacophony of sounds. The hypnotic lull of the pungi being played by snakecharmers, leather merchants offering you the world and more--everyone a storyteller, as the medina of Jemma el-Fna comes into view. The sights, sounds, and scents hit you without warning, culminating in an otherworldly experience unlike anything else, the feeling of having travelled back in time. But, enough excitement for one night. Jet-lagged after a 24-hour flight that it took to get here, I retire to my ornate chamber in the legendary La Mamounia with its filigreed lamps, heavily carved wooden doors, and marbled floors. Here, I drift off to much needed sleep, with dreams of Marlene Dietrich walking through the darkened corridors …
LIVE FAST, STAY YOUNG
Designed for the urban women with hectic lifestyles, the YSL Beauty Pure Shots range takes an avant-garde approach inspired by precision medicine–an emerging discipline that seeks to identify treatment and preventive solutions tailored to the individual's environment and way of life.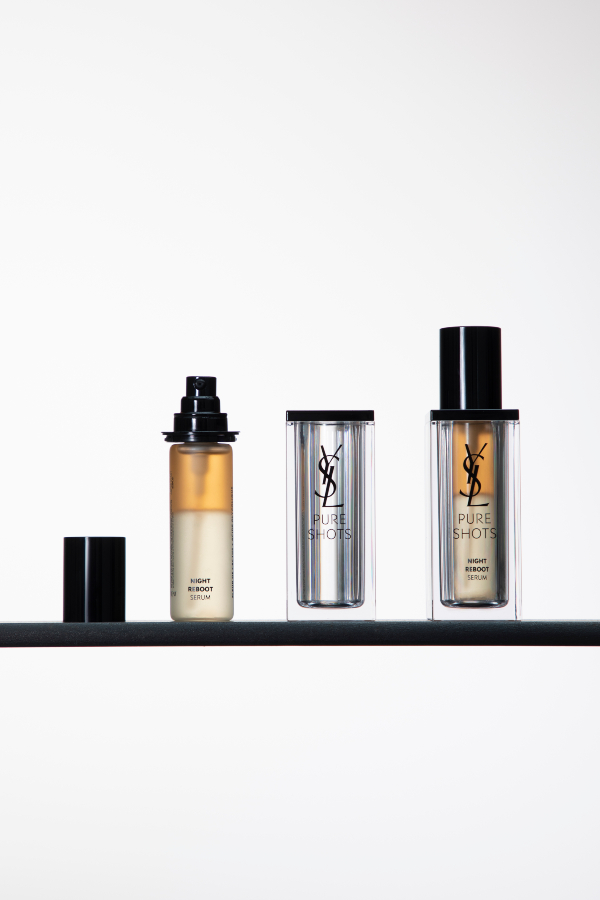 "The starting point was women–we wanted to change the lives of women with these products," says Pauline Maynard, skincare marketing director of YSL Beauty. "We brainstormed with our lab team to come up with a solution, and they brought up this new field in medicine which is all about studying the body of people, and more importantly studying the specific lifestyle of a person–what you eat, how you live, how you sleep – and identifying where the symptoms are coming from."
Maynard went on to elaborate that a YSL Scientific Advisory Board–comprised of dermatologists, scientists, botanists and lifestyle experts–conducted clinical trials to study the effects of urban living on the skin and made a game-changing discovery on urban living on the skin: it accelerated skin ageing by 30%. And while fast living is a global phenomenon and the norm in major cities, the need for skincare that could keep up with the late nights, pollution, and effects of stress on the skin was no longer an option, but a necessity.
Much like what Saint Laurent did for women when he designed tuxedo jackets to liberate women and give them the freedom to express themselves in all facets of their life, the Pure Shots range does exactly that to empower the women who dare to live their best life with no compromises.