By breaking the boundaries of beauty, social media is paving the way for game changers challenging the status quo. BAZAAR Speaks to four Malaysians on the subject of diversity, and keeping it real in a time of filters and likes. 
Sonya Danita Charles, Marketing Executive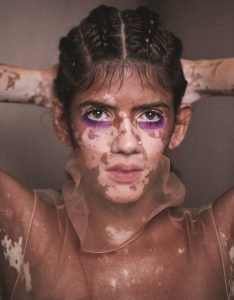 "I choose to see my skin as a form of art, like an unfinished canvas that was intentionally crafted the way it is."
Paint outside the lines with bold touches of the Nars Eyeshadow in Domination. Embrace camouflage stokes by focusing on the lower and outer corners of the eyes, and finish off with Nars Climax Mascara for eyes that speak volumes.