By breaking the boundaries of beauty, social media is paving the way for game changers challenging the status quo. BAZAAR Speaks to four Malaysians on the subject of diversity, and keeping it real in a time of filters and likes. 
Nalisa Amin, Digital Marketing Manager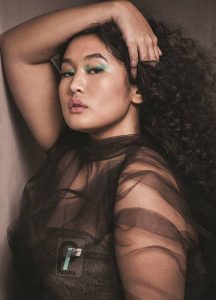 "People are so hungry in seeking perfection on social media… it's kind of toxic," describes Nalisa Alia Amin, who is ironically a digital marketing manager. "Being different is to express—not everybody is shaped in the same mould. We're here, we exist and we're embracing ourselves."
Mix Nars Smudge Proof Eyeshadow Base in Light with Nars Quad Eyeshadow in Moskova and draw them out in strokes on the eyes with a brush. Then, accentuate with Nars Climax Mascara for thicker, fuller lashes.